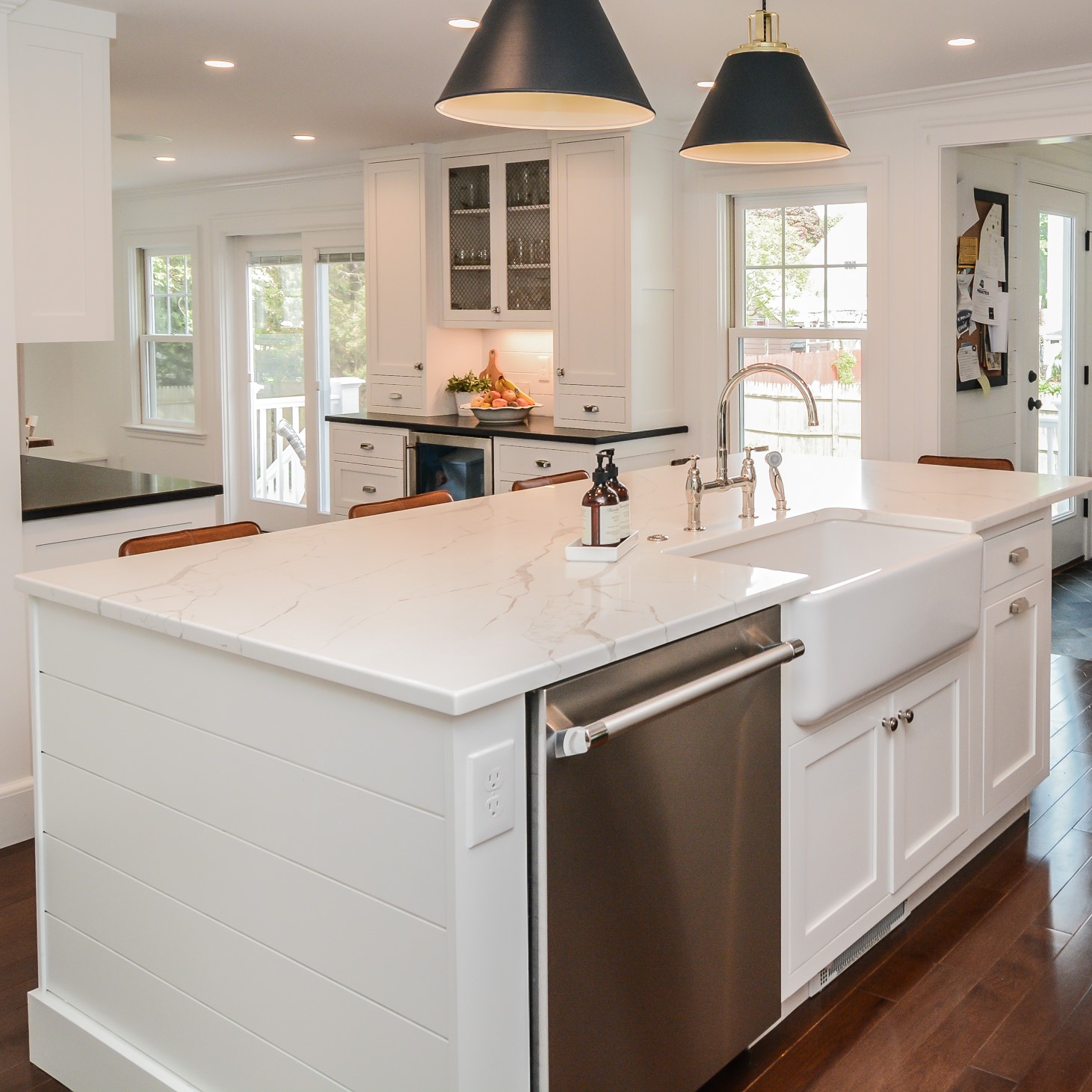 The kitchen island is usually the focal point of the entire kitchen. When our clients are planning to renovate their kitchens they almost always include an island on their list of must-haves. Today's kitchen islands aren't JUST used for additional food preparation space. They're also a great location for appliances, secondary sinks, and as a place for friends and family to gather to chat or eat a casual meal. Let's take a look at some of the best must-haves for kitchen islands that we've seen recently.
Built In Appliances
In addition to the great extra cabinet space they provide, kitchen islands are often so large that they can house some of the primary appliances. Most often, our clients like to use the space for drawer-style microwaves, steam ovens, speed ovens, dishwashers and even beverage centers.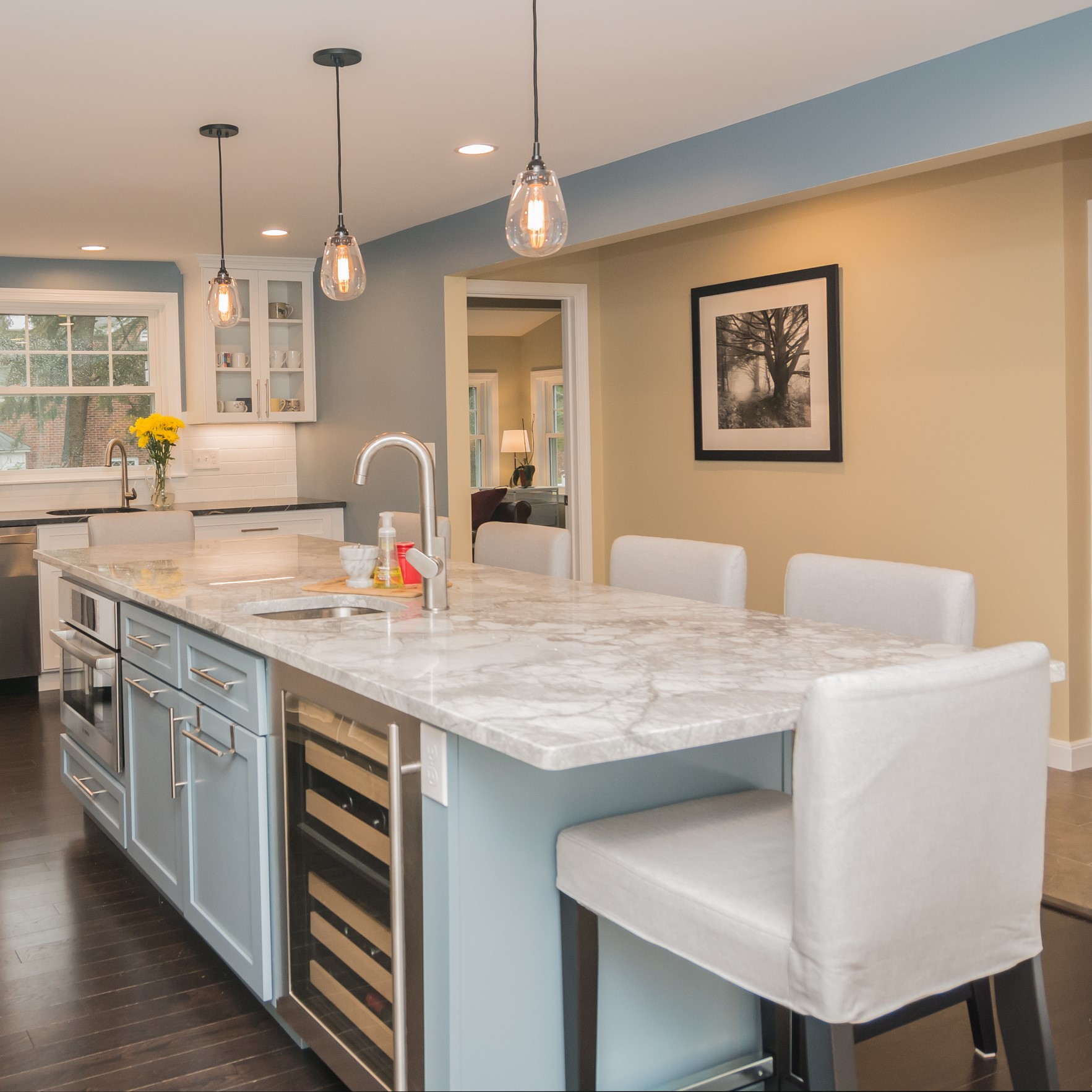 Contrasting Colors
From a design perspective, many homeowners choose to use contrasting cabinet colors for their islands. They often choose light colored upper and lower cabinets along the walls, but opt for a dark stained island or a painted finish in a fun color. Navy blue islands are definitely trending!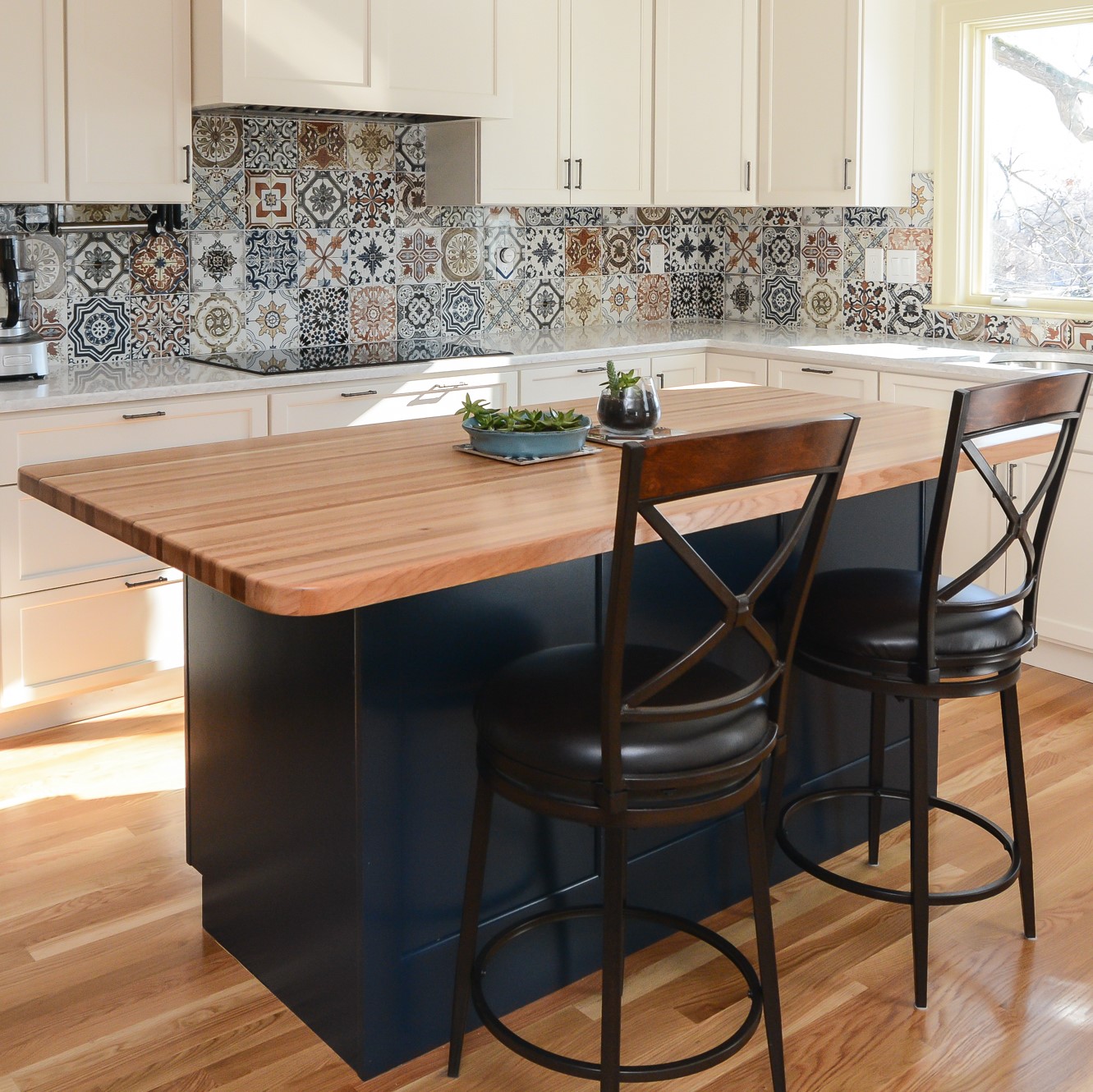 Lots of Seating
Kitchens are the heart of the home. Today's homeowners want open floorplans with an inviting kitchen – island seating provides the perfect place for friends to sit and chat. We also find that kids often sit and do their homeowner at the island while they're having a snack or parents are cooking. Code requires that electrical outlets be included in kitchen island so they are a great spot to charge your devices or work on your laptop. 
Prep Sink
Secondary sinks are often located in the island. After all, the primary purpose of the island is to create extra space for meal prep. Chopping vegetables? Filling pots? A prep sink in the center of the kitchen is extremely useful.
Tons of Storage
What's the number one thing that homeowners demand in their new kitchens? MORE STORAGE! Really, can there ever be enough? Nope! Drawer cabinets. Trash/recycling cabinets. Spice cabinets. Refrigerated cabinets. Depending on the size of the island, it's all possible!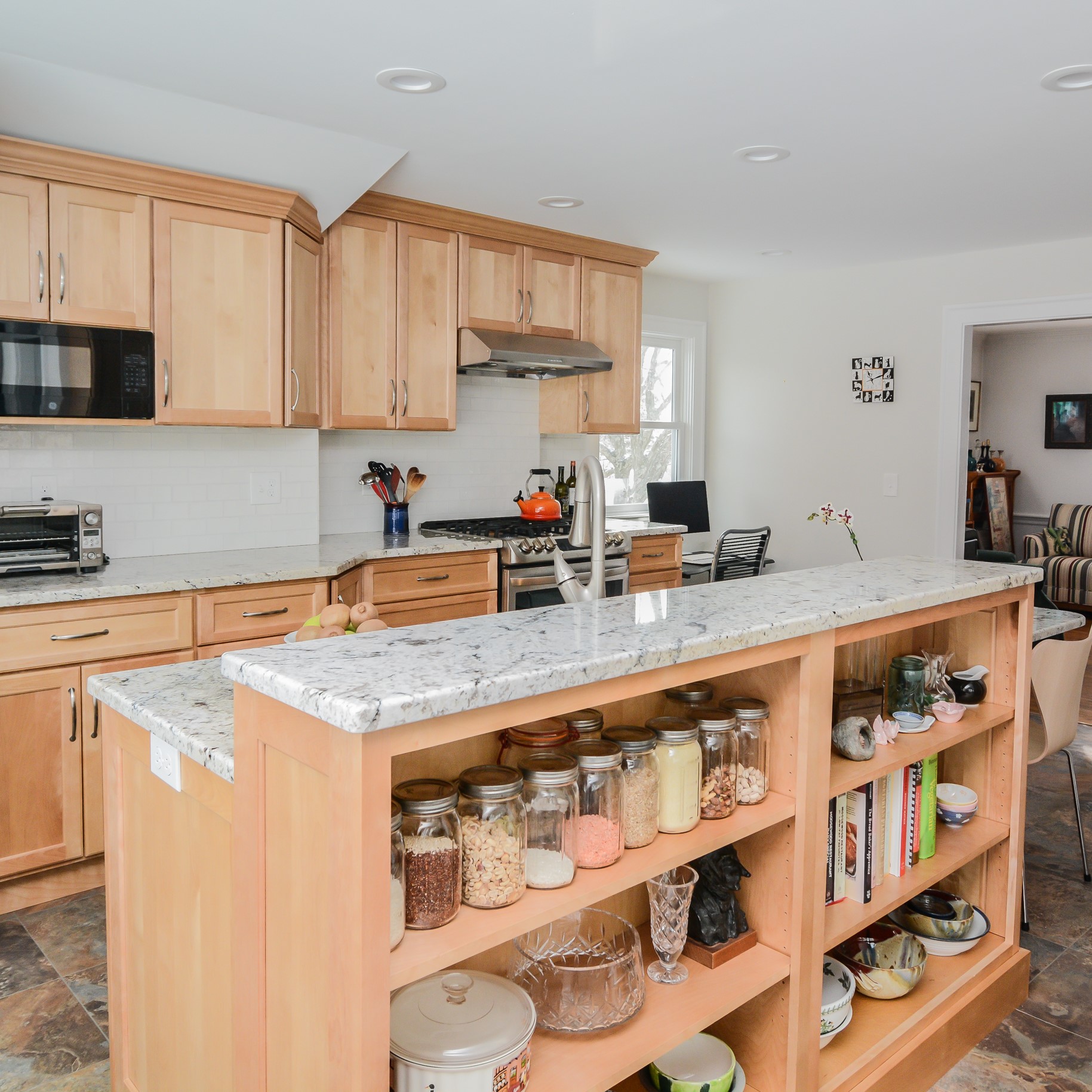 These homeowners chose a two-tiered kitchen island with open storage for all of their baking supplies on the back. It's both useful and decorative.