When Waltham's Dan and Danene Cronin bought their house in 2015, they were thinking ahead. The cape-style home is located on a double lot, so they knew they'd have plenty of room to expand.
Last year, they decided the time was right for a renovation. When they started reaching out to remodeling companies, though, no one seemed like the right fit. The project was too small for some firms and too big for others. Some firms didn't even bother returning calls.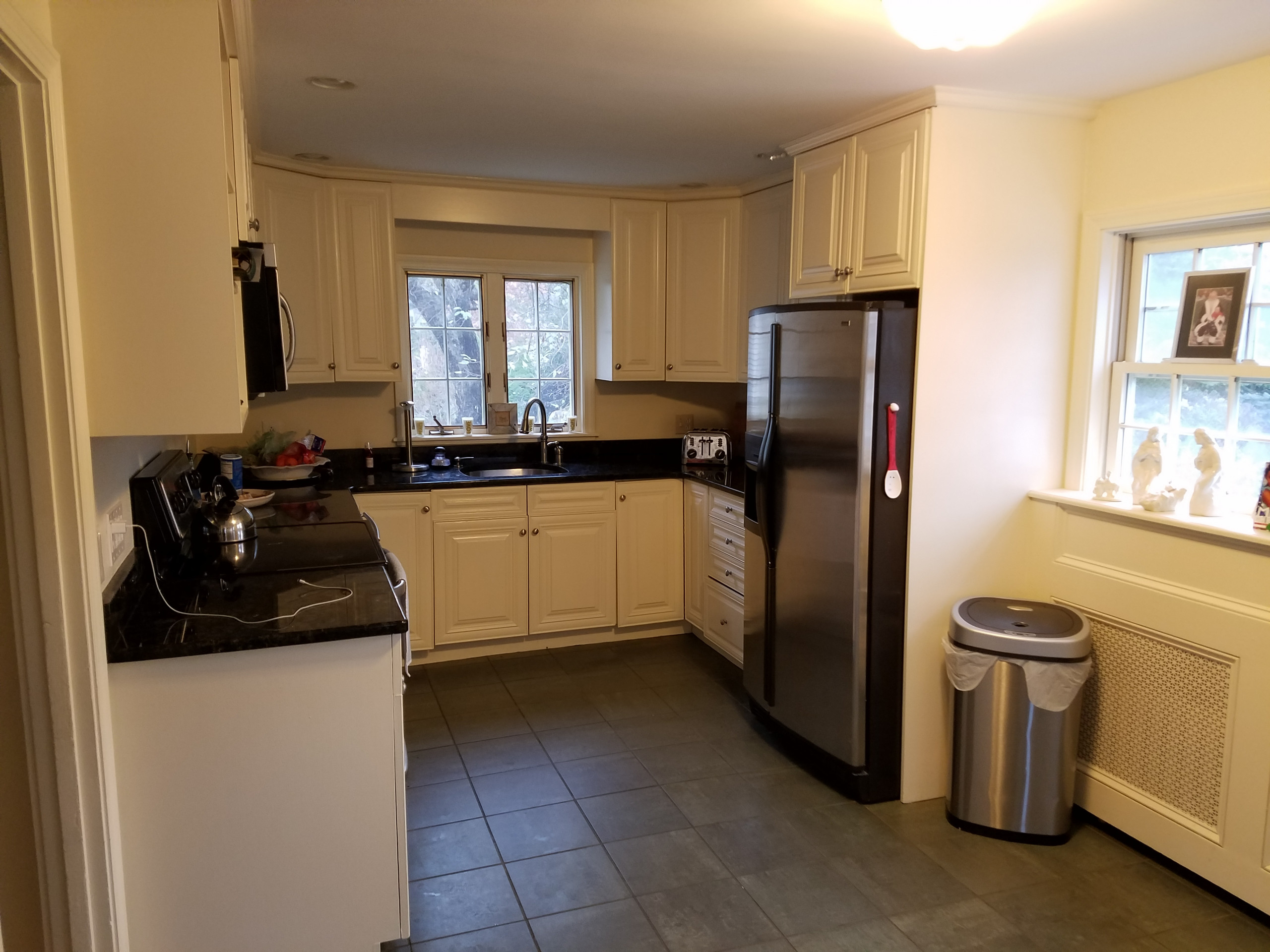 Danene's father, who has owned and operated Waltham Floor Covering for over two decades, finally suggested the Cronins talk to Custom. "He said that of all his customers who have worked with Custom, no one has ever had a complaint," Danene recalls.
Once Danene and Dan spoke with Custom, they decided their search was over.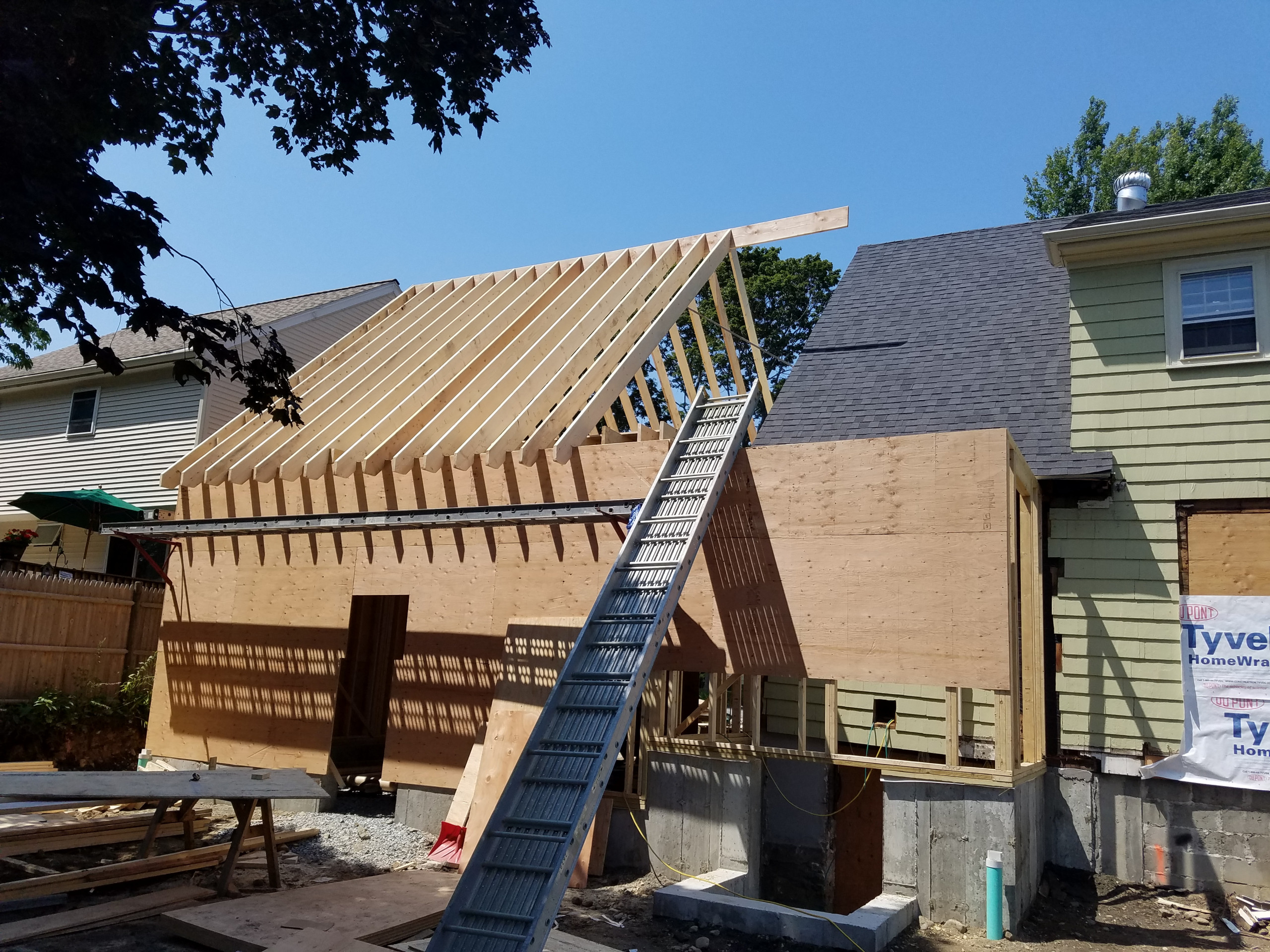 Scaling Back on Scope
The Cronins already had a plan in place from another design/build firm. They liked it but wanted to scale back the scope of work a bit. Custom president Bill Farnsworth reviewed the plan and returned a couple weeks with revisions and new ideas. "We liked working with him from the get-go," Danene says. "His ideas were exactly what we were looking for."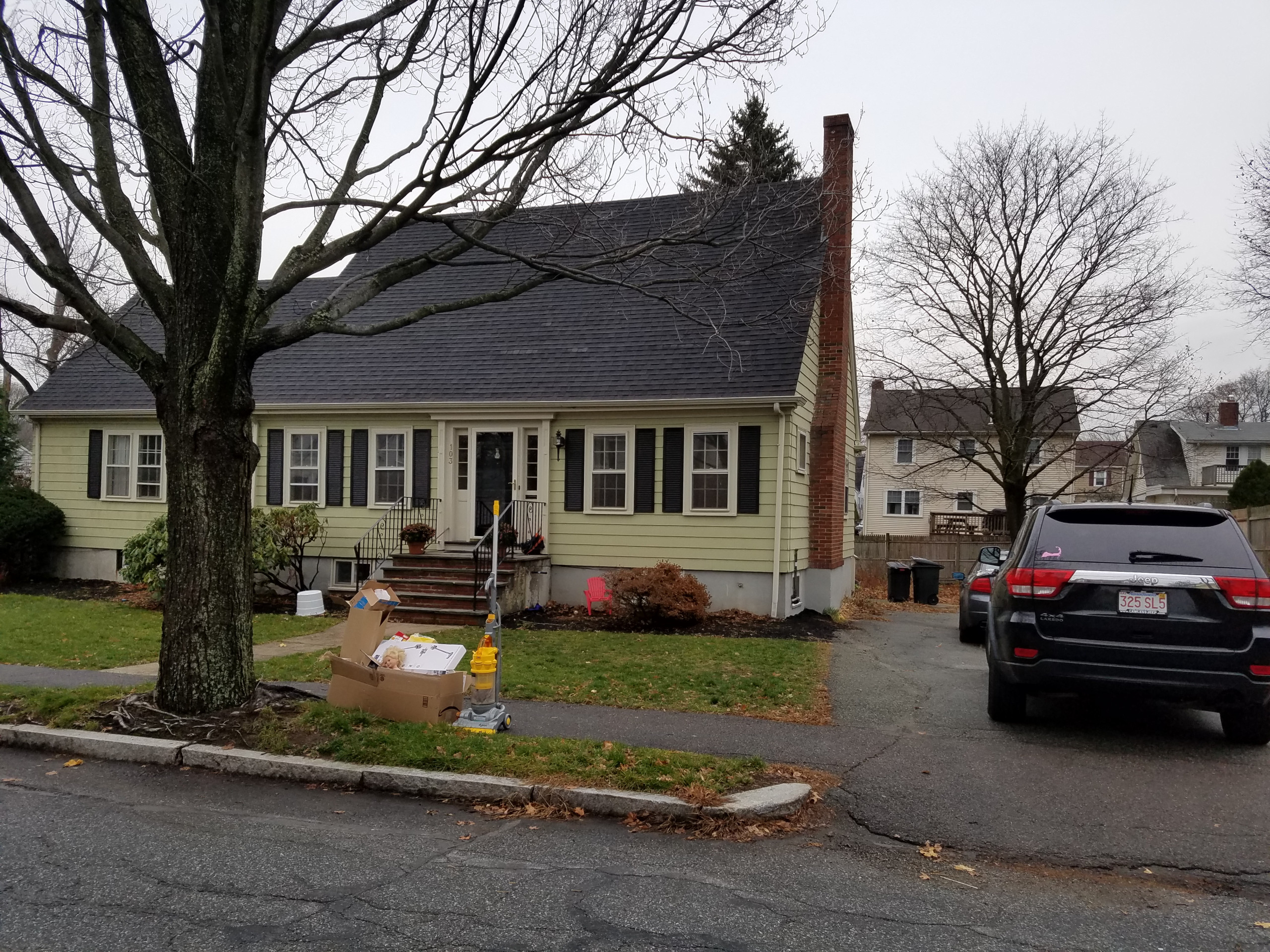 The final plan included renovating the kitchen, dining room and living room; adding a mudroom and two-car garage; and building a deck off the back.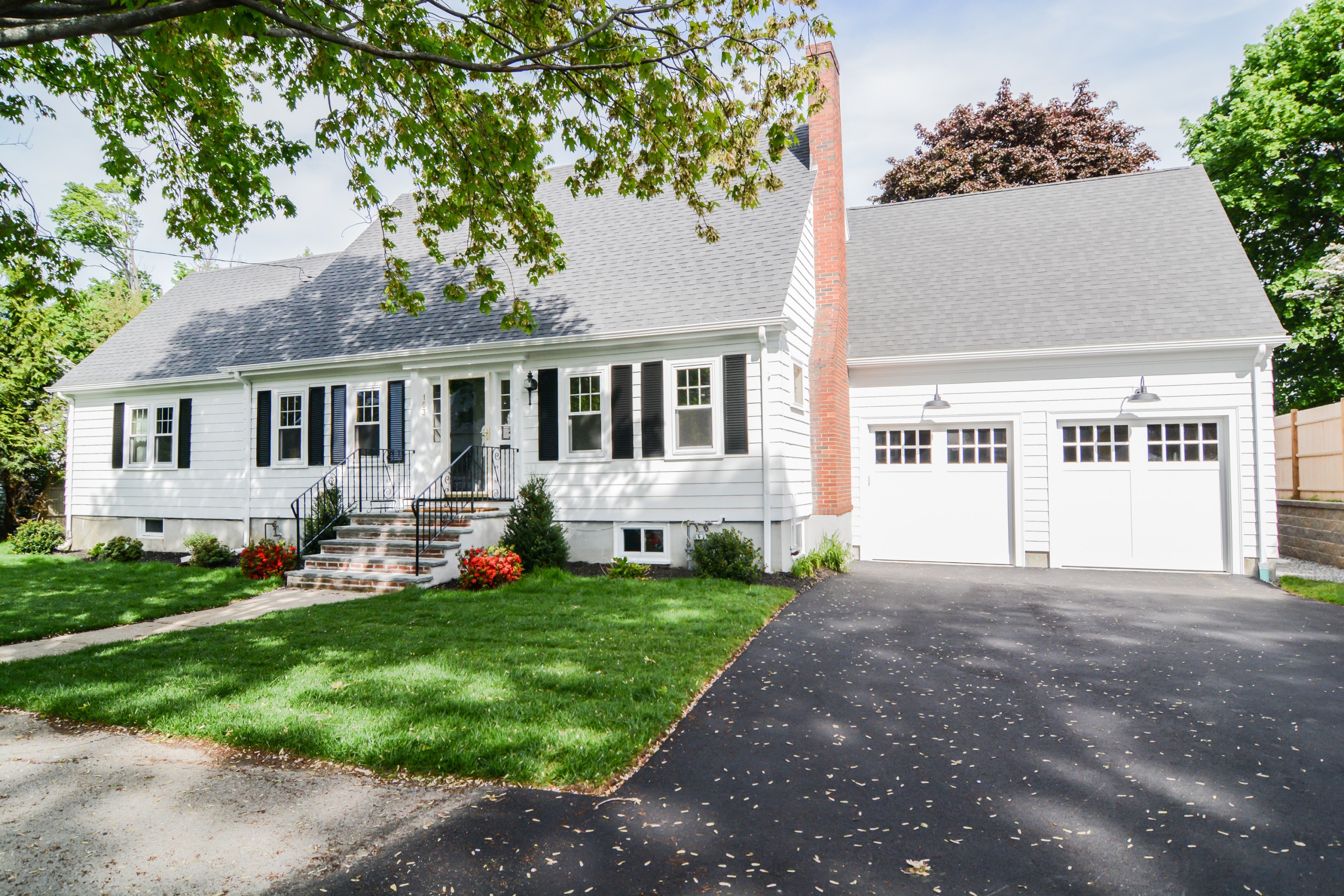 The narrow kitchen had long been a sore point for the Cronins. Danene says it was like a "bowling alley" and didn't have enough space to accommodate something she really wanted: a large island. The solution was to knock down a few walls and flip-flop the kitchen and dining room. That created room for an island that includes a sink, dishwasher and seating for four (the Cronins have two children).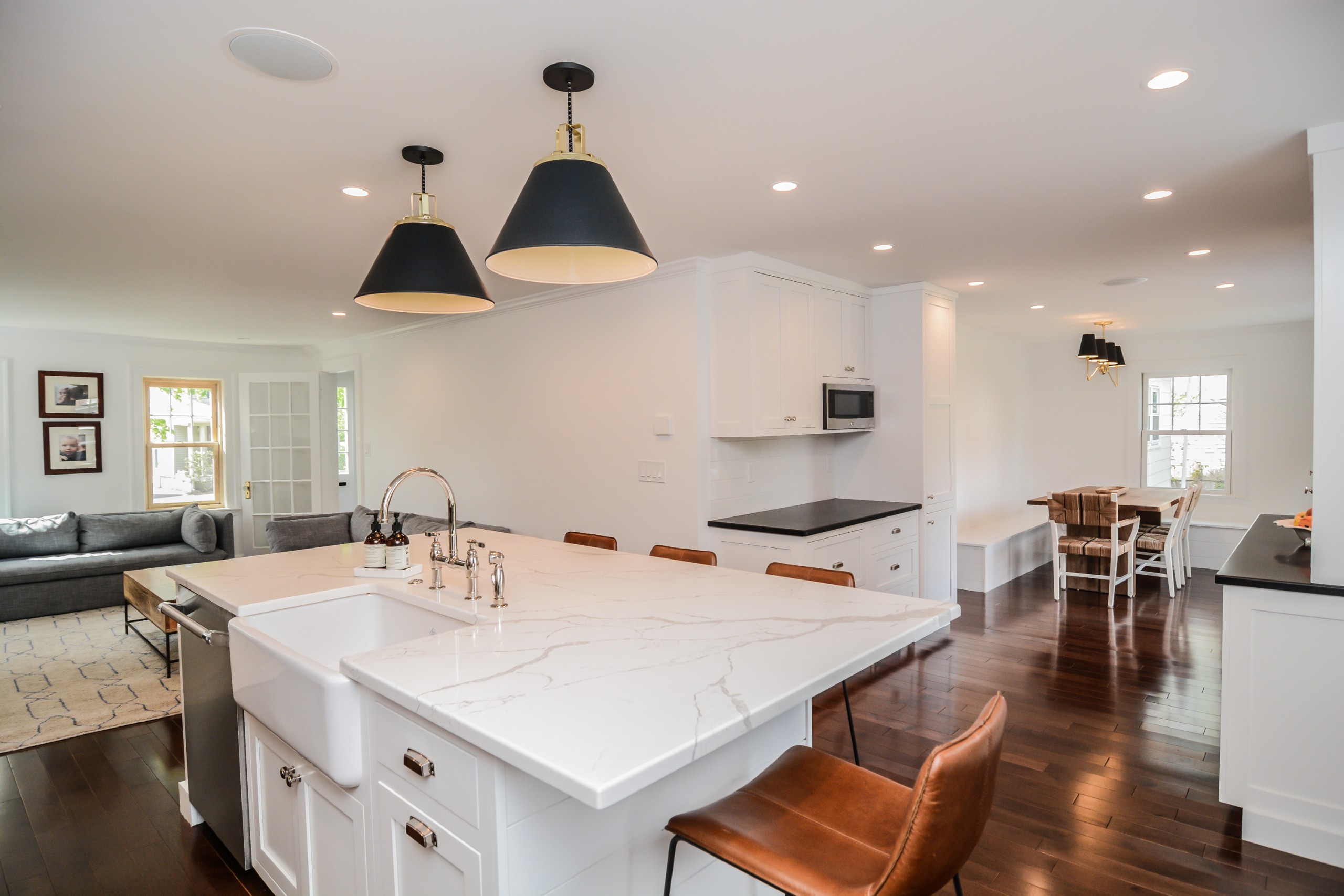 "Having a big island was my top priority," Danene says. "It's super functional. The kids do homework there, and Dan and I work there sometimes. We cook dinner and eat there every night, too."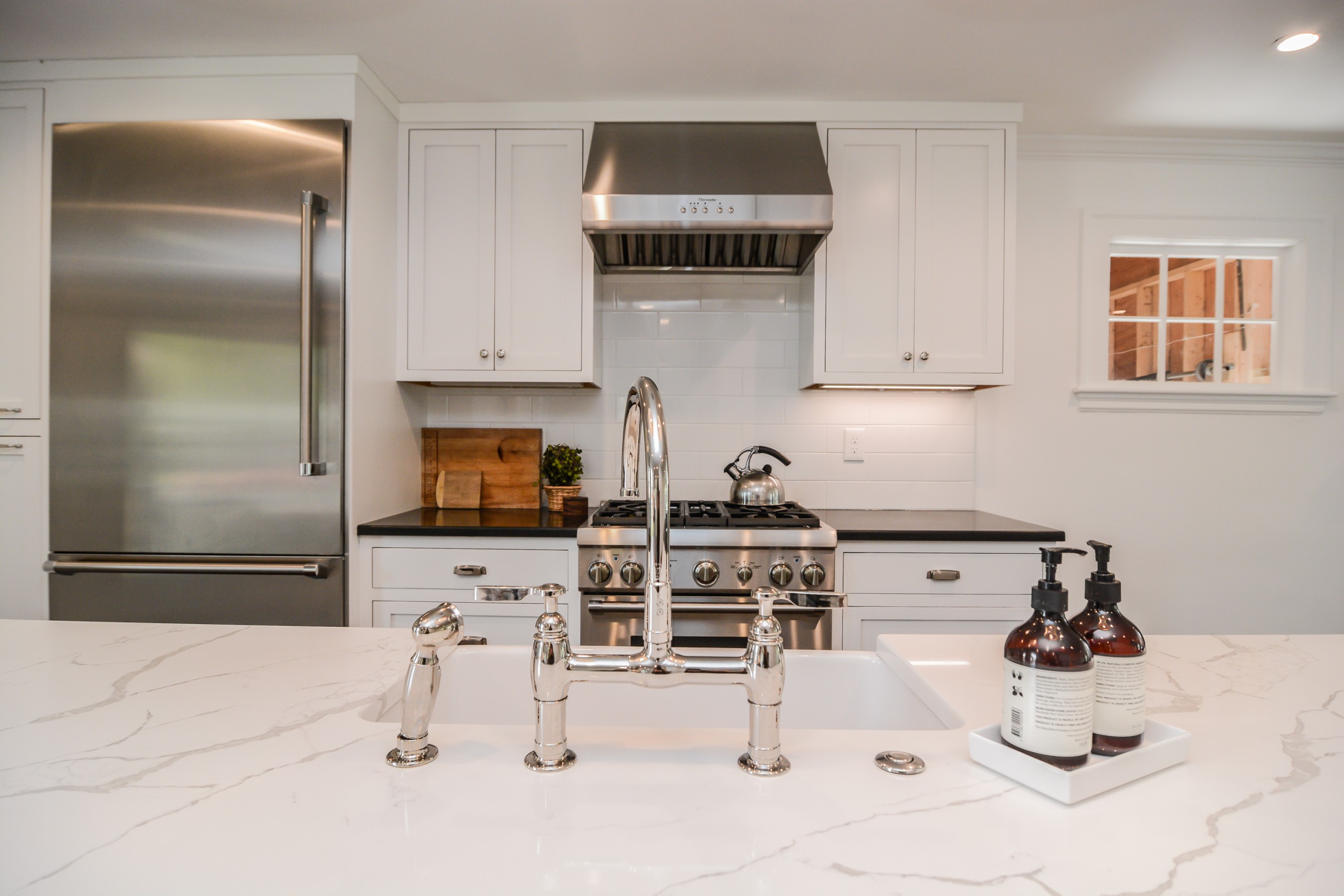 Custom kitchen and bath designer Nikki DeFelice worked closely with Danene in choosing cabinets for the kitchen along with knobs and pulls. But what Danene appreciated most was Nikki's pointing her to a nine-inch[DO1] -wide pullout pantry cabinet. It runs from floor to ceiling and houses coffee, tea, spices and countless other kitchen items. "It holds so much," Danene notes. "It's a great use of space."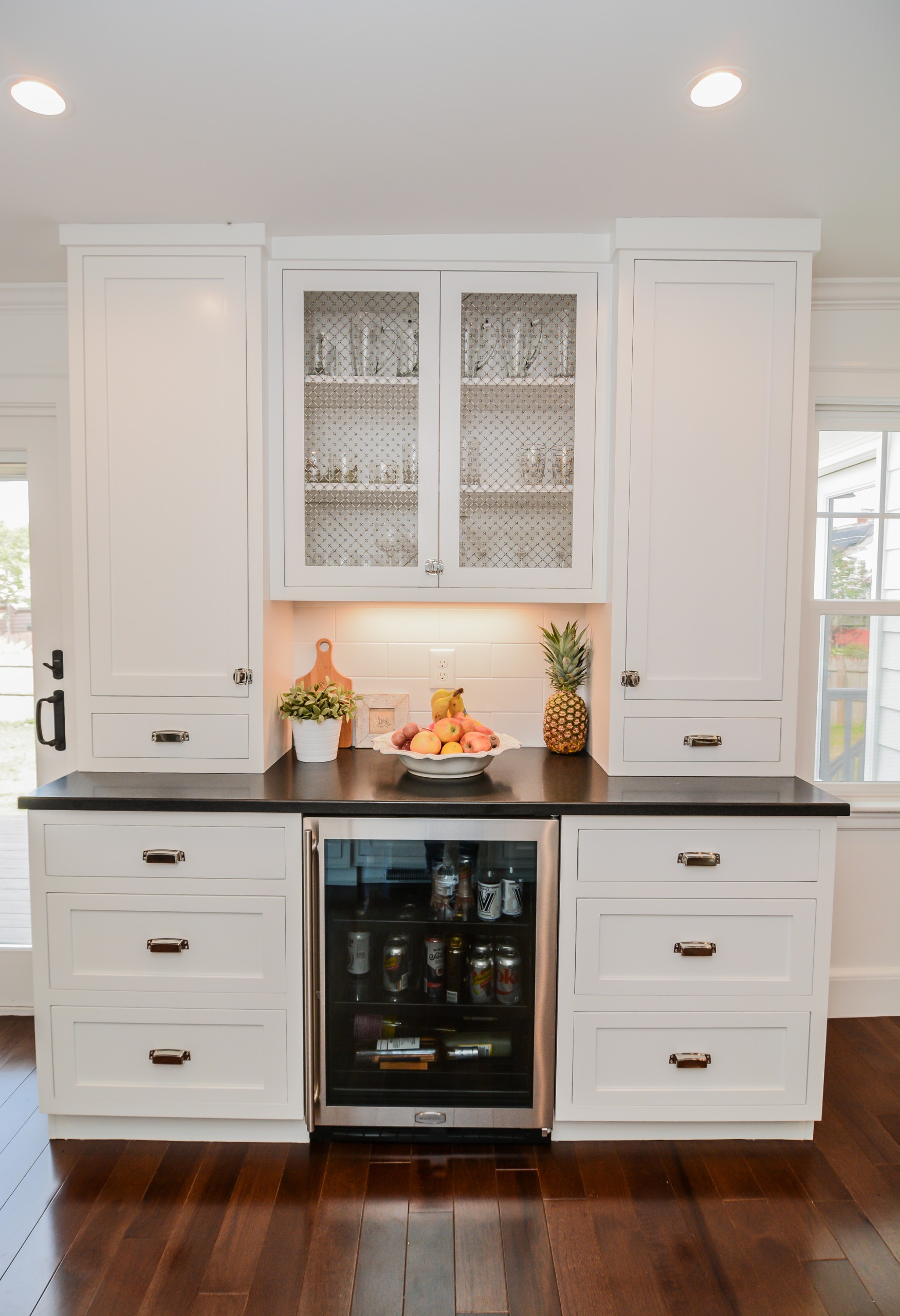 A Well-Loved Addition
As anyone who has young children can imagine, the new mudroom has been a well-loved addition. It measures 10′ x 8′, offering ample storage space for kids' gear and more, and now serves as the primary entry point into the home.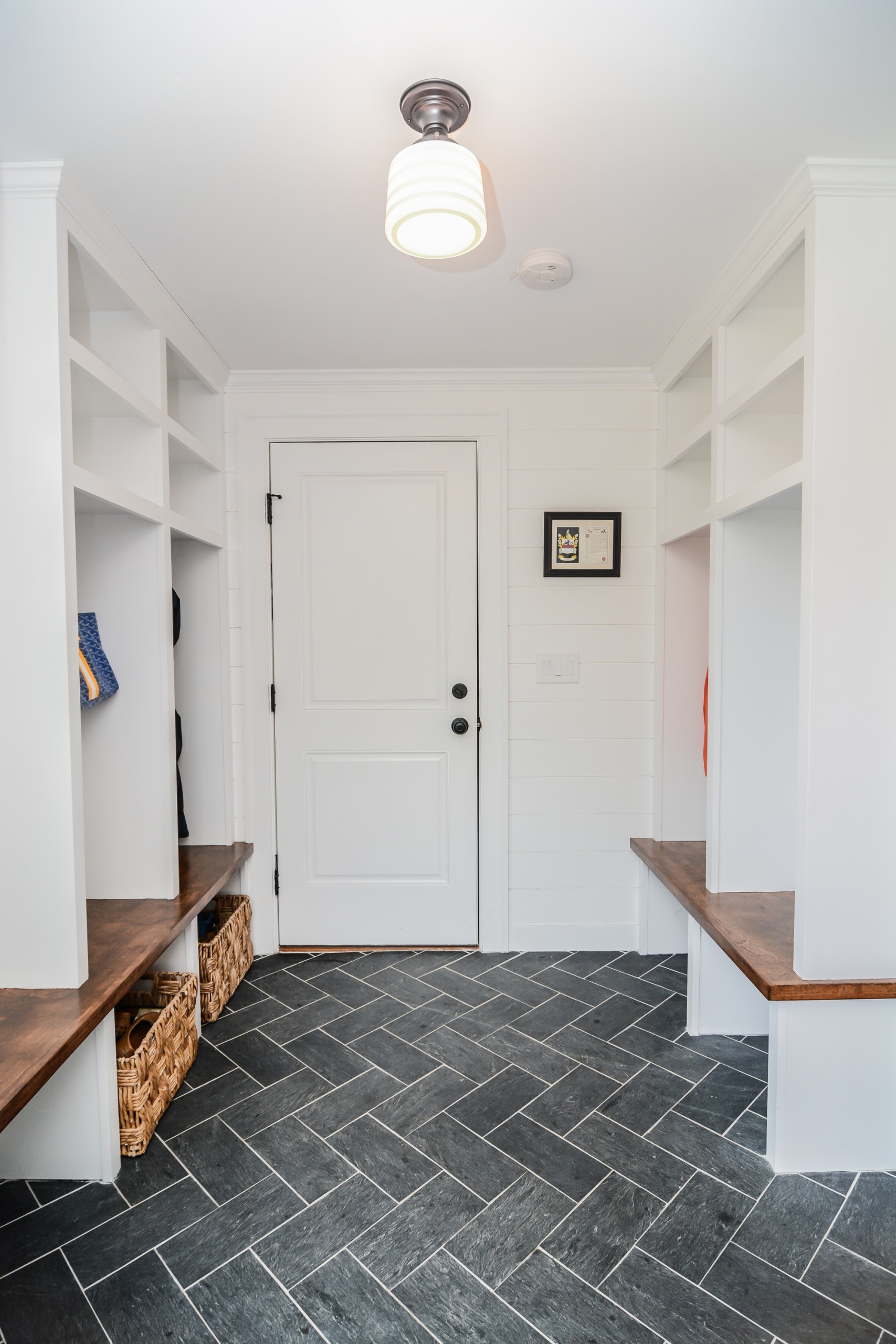 One end of the mudroom opens into the garage, while the other end opens to the back deck. The deck represents a major improvement over the concrete slab that used to occupy the backyard — and is getting a lot more use.
Danene credits lead carpenter Terry Tighe for keeping everything running smoothly during the project. "He was great; very reliable," she says. "He was easy to talk to, and we felt really confident about what was going on in our home on a day-to-day basis."
Overall, the renovation has had the impact that Danene and Dan were hoping for. The improved flow downstairs has made the home more livable and entertaining more enjoyable, while the mudroom and garage have served their functional purposes.
"Working with Custom was a great experience," Danene says. "We've done three or four remodels of different homes over the years and have worked with many firms. Custom stands out from the rest. I've already recommended them to five of our friends."