Marble? Granite? Quartz? Soapstone? Wood? With so many great options to choose from, sometimes it gets a little overwhelming to pick the right material for your kitchen counters or bathroom vanities. We've narrowed down some of the most popular choices that our clients often use in their home remodeling projects.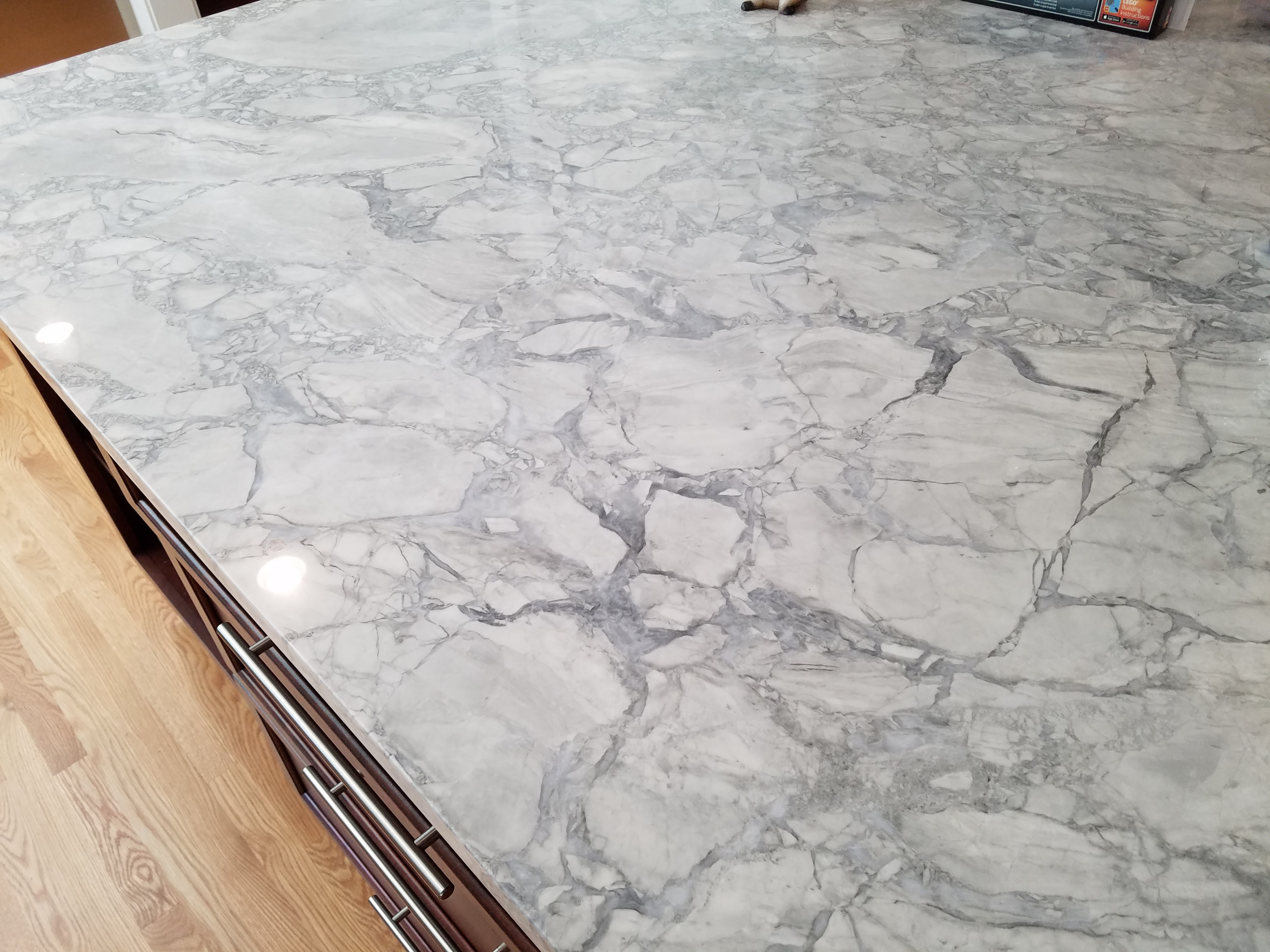 Natural Stone
Granite is perhaps the first stone that comes to mind in this category. Its durability, variety of colors and wide range of price points have long made it a popular choice for kitchens, bathrooms and more.
Natural quartzite, is formed by combining sandstone and quartz together under a great deal of heat and pressure. This process makes quartzite harder than quartz. Quartzite has the appealing look of marble, but is much harder and can be more expensive.
Marble is beloved for its elegant, polished look, but it's also relatively soft. That generally makes it a better fit for the bathroom than the kitchen, where counters take more of a beating. Another issue for some homeowners is that marble develops a patina (aged appearance) over time and can scratch fairly easily.
Soapstone is a soft stone that needs to be treated with mineral oil every few months for sealing purposes. It has a rustic, honed look that many people gravitate toward. Plus, if you accidentally scratch it, you can use a piece of sandpaper to buff out the scratch on your own.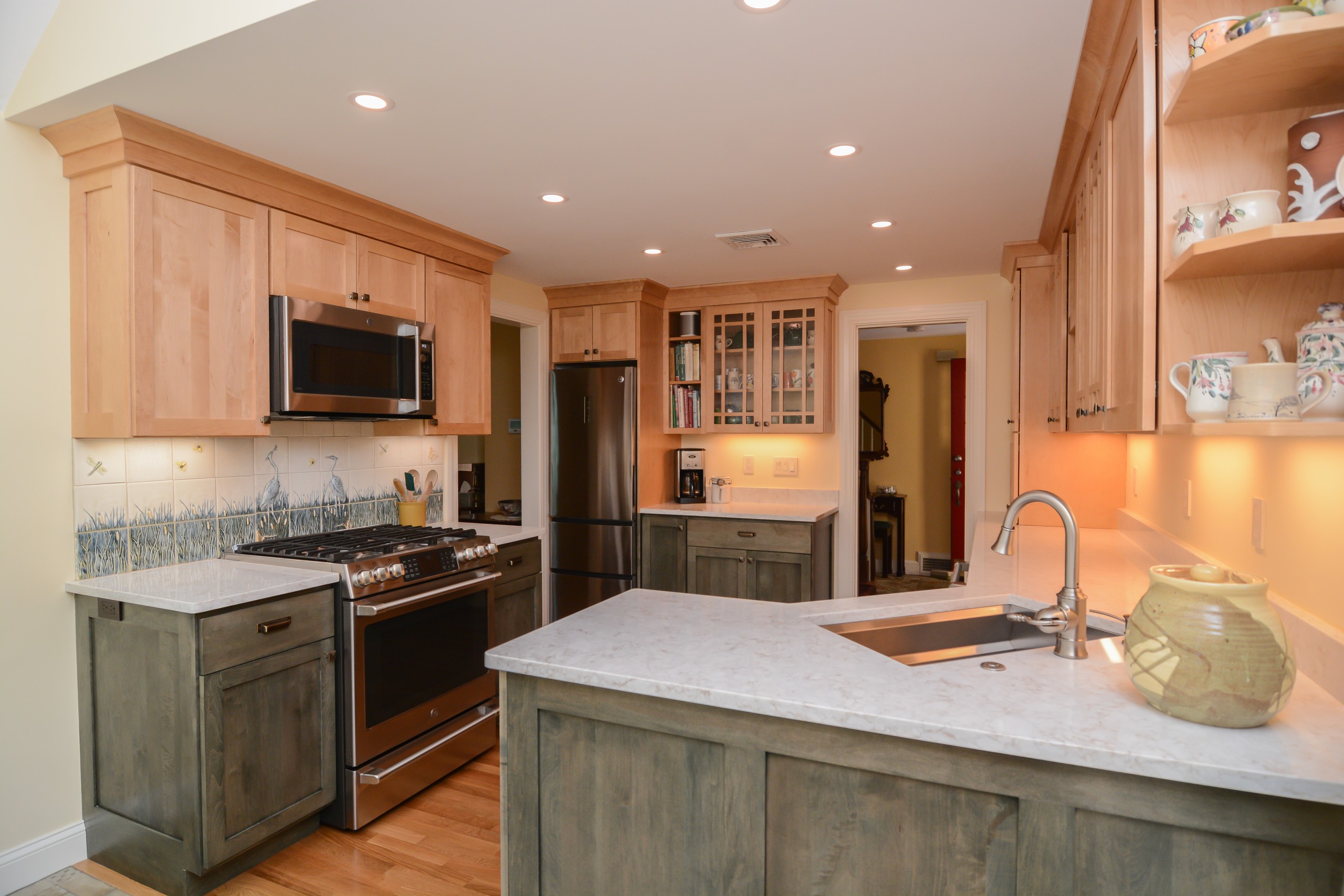 Engineered Stone
Engineered stone comes in a variety of colors and finishes and contains approximately 90% quartz and 10% resins. A big part of the appeal with engineered stone is the maintenance, or lack thereof. Natural stone should be sealed periodically. In contrast, engineered stone has built-in sealer, so no maintenance is required.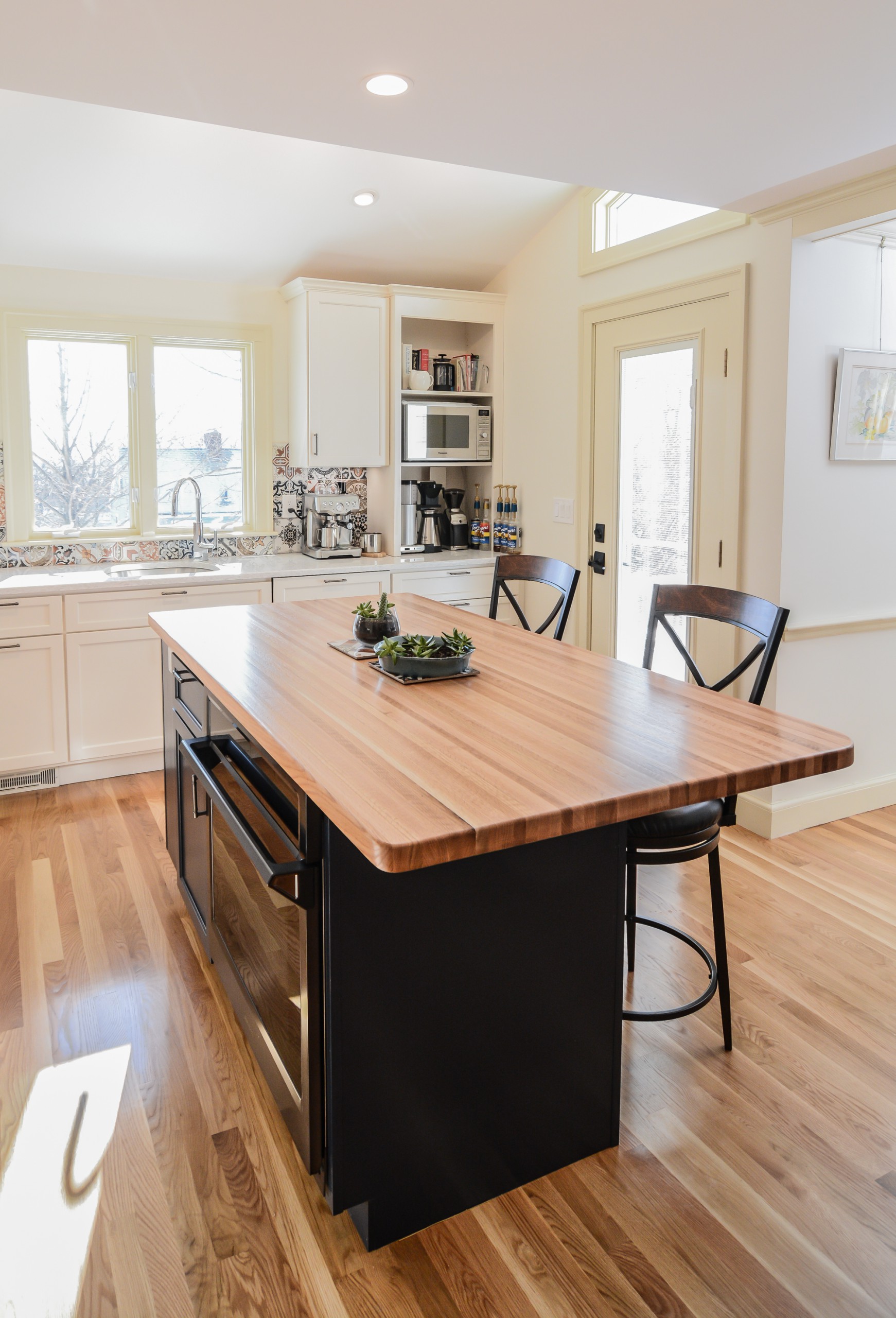 Wood Counters
Wood countertops offer a warm, inviting look for kitchens. Butcher block is a good choice as long as the wood source is Forest Stewardship Council (FSC) certified. Bamboo is a great material (that comes in butcher block) because it grows so quickly making it very sustainable. But keep in mind that wood is porous so it's better to use it on the kitchen island rather than around a sink where there would be a higher risk of deterioration or mold.
Can't Decide?
That's what we're here for! The Custom Contracting team includes in-house designers who work directly with our clients to help them choose countertops, fixtures, tile, and other design options. We know it can be overwhelming – the team at Custom Contracting is here to help!