1. Establish a focal point. You'll want to keep colors, patterns, materials simple in a smaller space, but you do want to introduce one element that is bold or intricate. Ideas include a stunning wall or floor tile, or wallpaper, to create a focal point.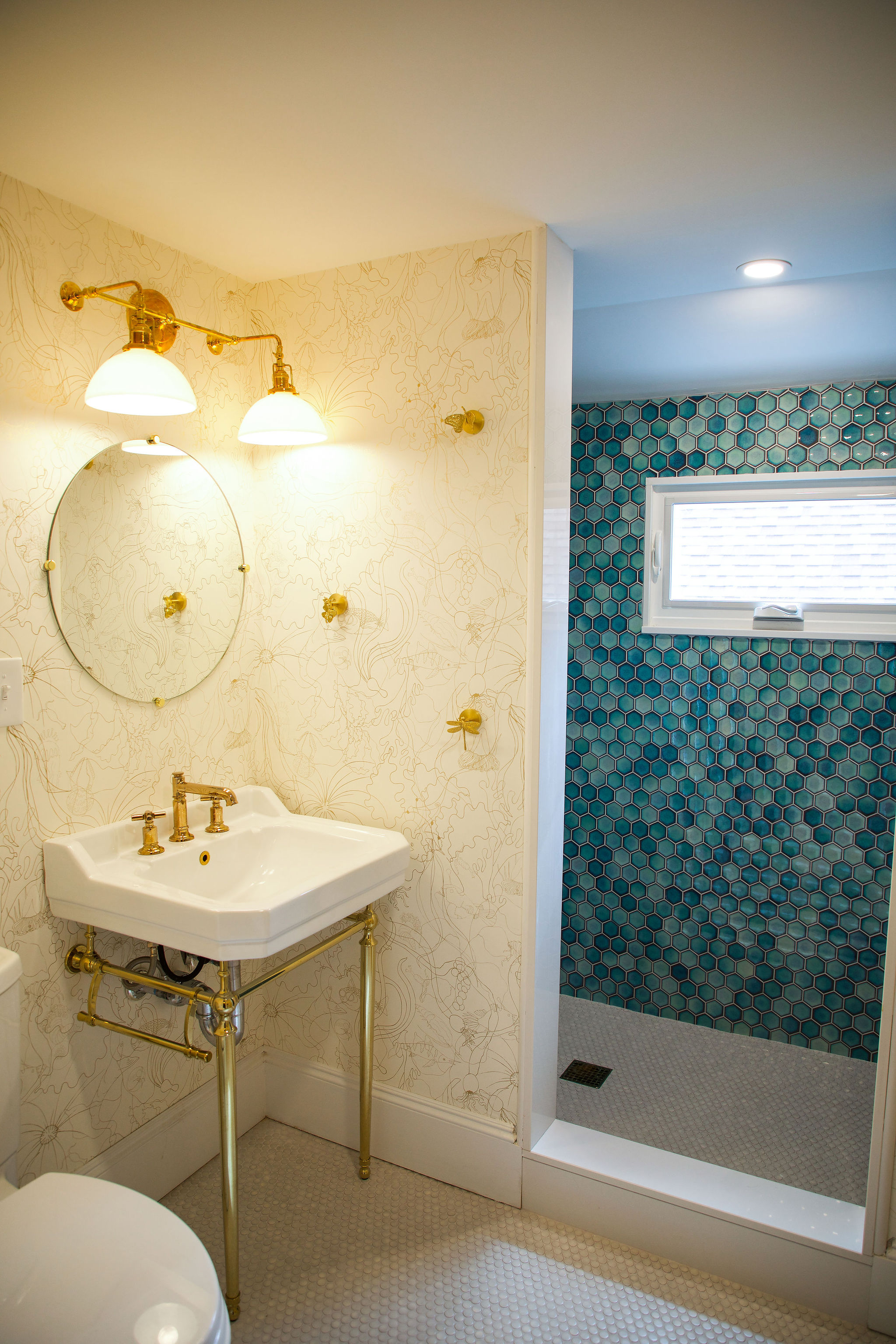 2. Choose the right vanity and storage options. Wall-hung vanities, rather than those that sit on the floor, create an airier feeling in a small space and also makes the floor much easier to clean. Recessed medicine cabinets and toiletry niches also take up less visual space.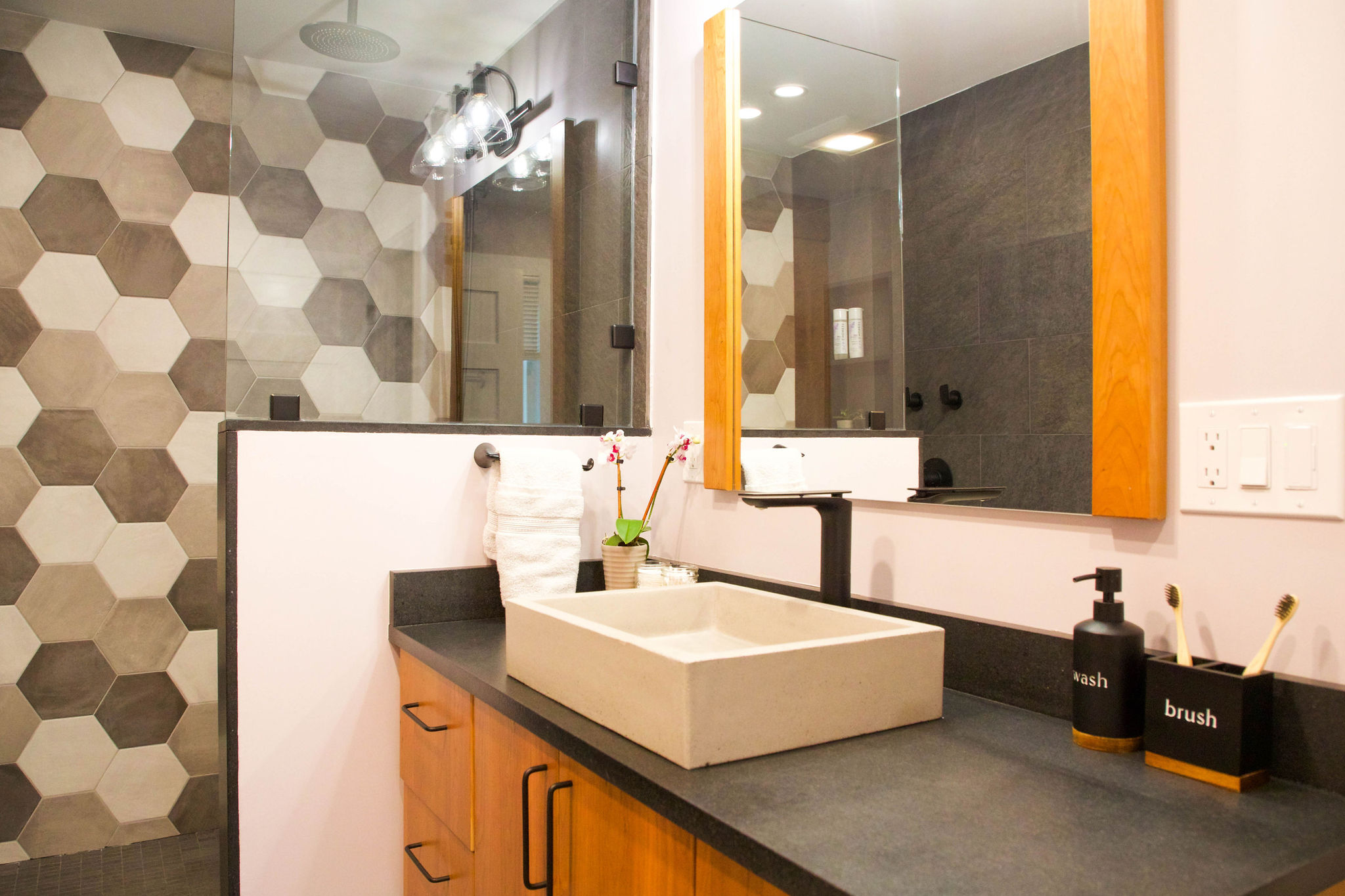 3. Opt for frameless shower doors. Clear glass shower doors are modern, yet timeless. They allow you to see through them rather than a shower curtain that would close in the space.
4. Add interest with a mix of tile sizes. You may be tempted to think "smaller bathroom = smaller tiles" but that isn't always the case. On the floor or shower walls, choosing larger format, 24"x24" tiles with minimal grout lines create a seamless look that can visually enlarge the space. It's also important to analyze whether the floor tile you're considering will be slippery. If it is, then choose a smaller format which will have more grout lines. Sanded grout in particular helps make sure floors are less slippery when wet.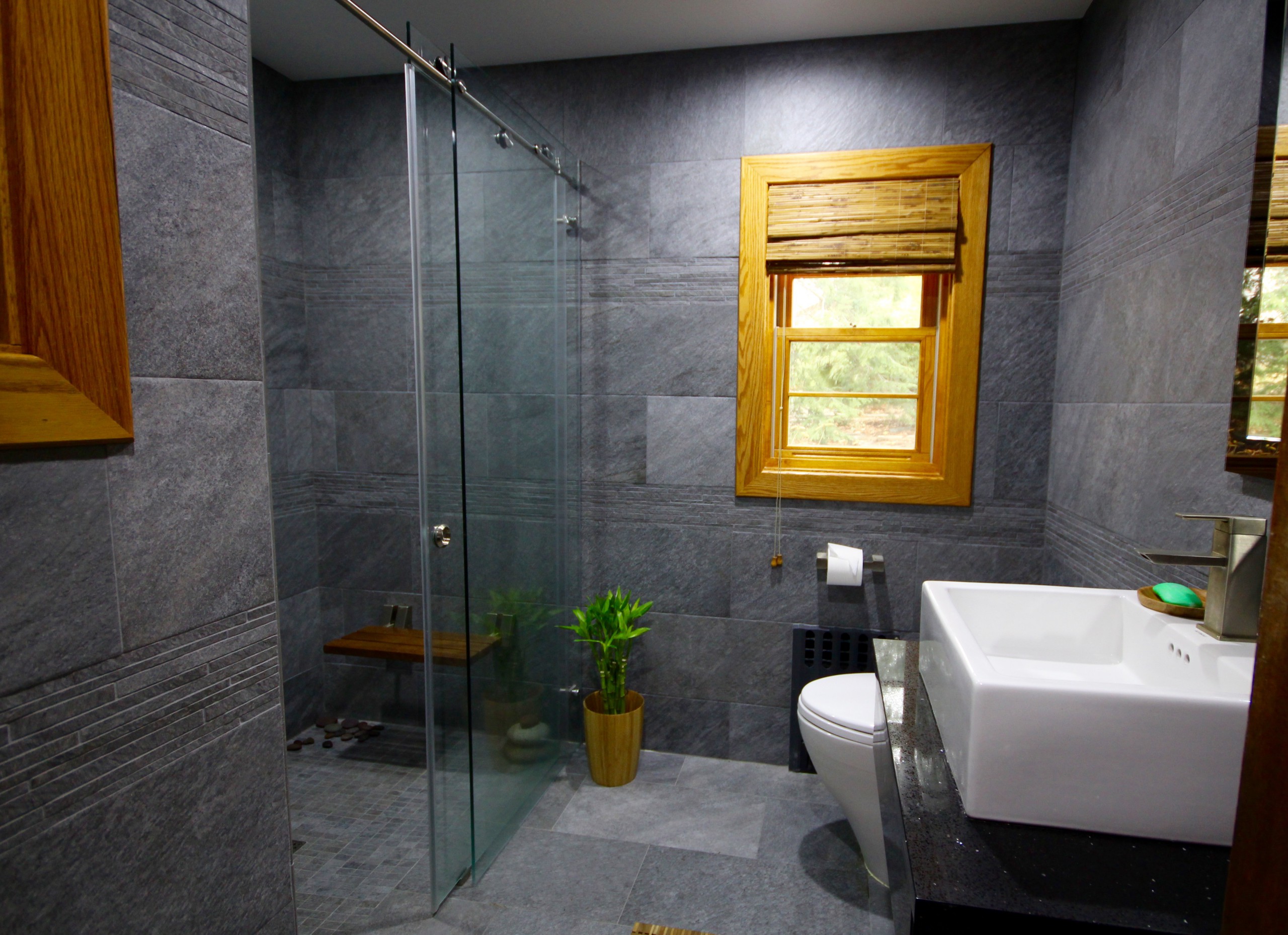 5. Employ both direct and indirect lighting. Lighting is key no matter what room you're remodeling. Over the tub or shower, be sure and include recessed lighting. Sconces or wall lights are perfect adjacent to the mirror.
6. Use a variety of materials. In addition to tile, layering in natural materials such as marble and wood, as well as metal faucets and paint bring in subtle textures with polished and honed finishes. Polished tile walls might be a good option because they reflect light. Speaking of finishes – be sure and stick with one material finish on faucets, shower heads etc. Whether you choose matte black or gleaming brass, it's a matter of preference, but each piece of bathroom hardware should match.