For some lucky homeowners, their basement offers hidden potential to be converted into prime living space. One such homeowner is Arlington resident, Janet Fidelman who recently worked with the Custom Contracting team to transform an unfinished basement into multiple finished rooms that expanded her home. We wrote about Janet's kitchen remodel in our previous blog, which had gone so well that she contacted the CCI team to tackle her basement.
The renovation started with demolition of the ceiling and existing walls. The Custom team "added" additional square footage to the project by converting part of the existing single-car garage into usable space. The wall between the two original basement rooms was removed and framing began on the new space. After leveling the floor throughout, vinyl wood-look flooring was used in the living space, while in the storage and mechanical room a durable epoxy coat was used.
The remodel transformed this basement from two, unfinished, "storage" spaces, into a living room, full bathroom, pantry, cedar closet and bonus room. While the laundry had always been located in the basement, the remodel created an enviable laundry room with counter space to fold and a built in ironing board.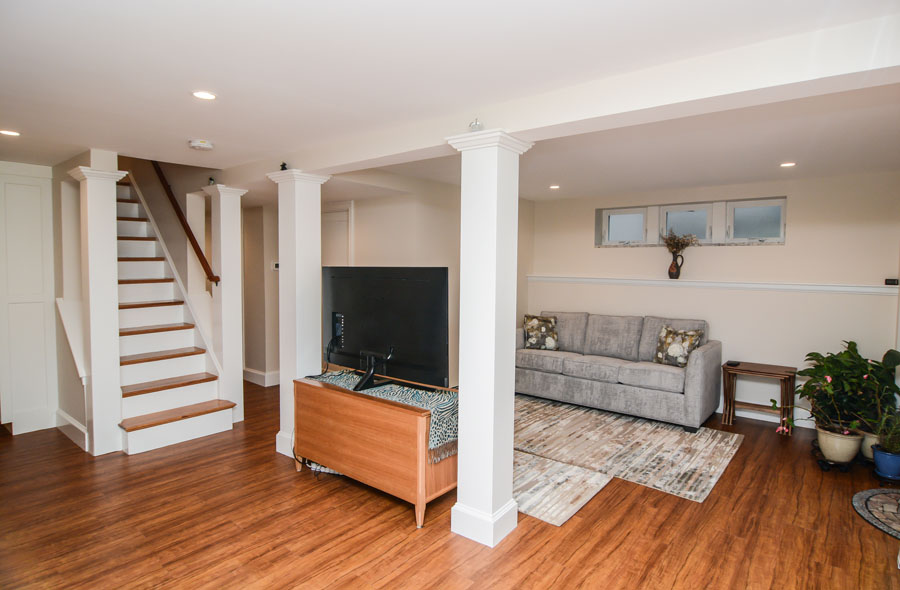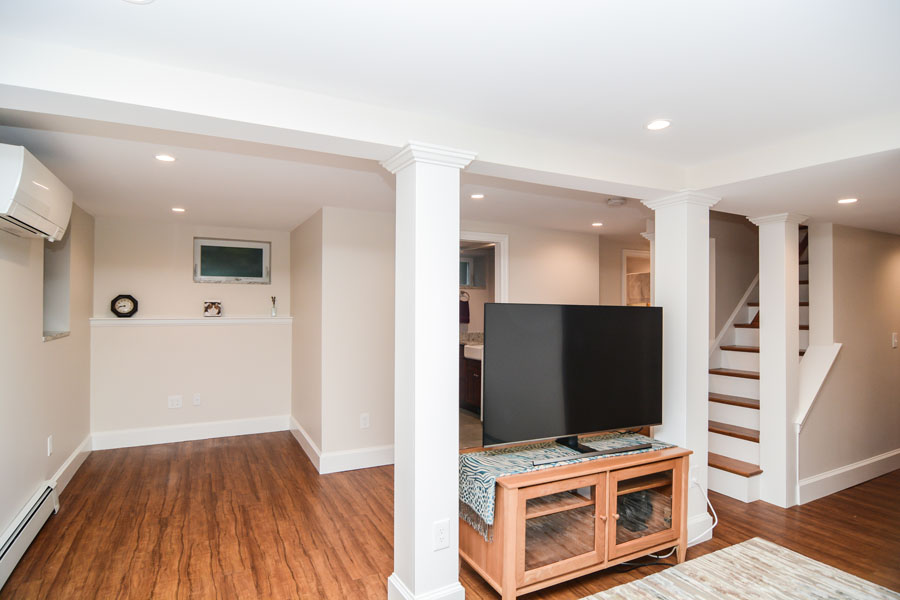 The existing furnace and water heater are tucked into their own small utility closet. For heating, a mini split was added which not only heats and cools the space as needed, but also provides excellent dehumidification. Baseboard hot water heating was also added to the existing system, while spray foam was used in the exterior walls to insulate the space. In fact, Janet noted that the whole area is so well-insulated that her gas bills have only fractionally increased.
In the end, it's the pictures that really tell the story of this remodel. Without them, it's almost impossible to believe that this is the same basement. What was once a creepy basement used for storage and laundry is now a whole suite of gorgeous rooms!