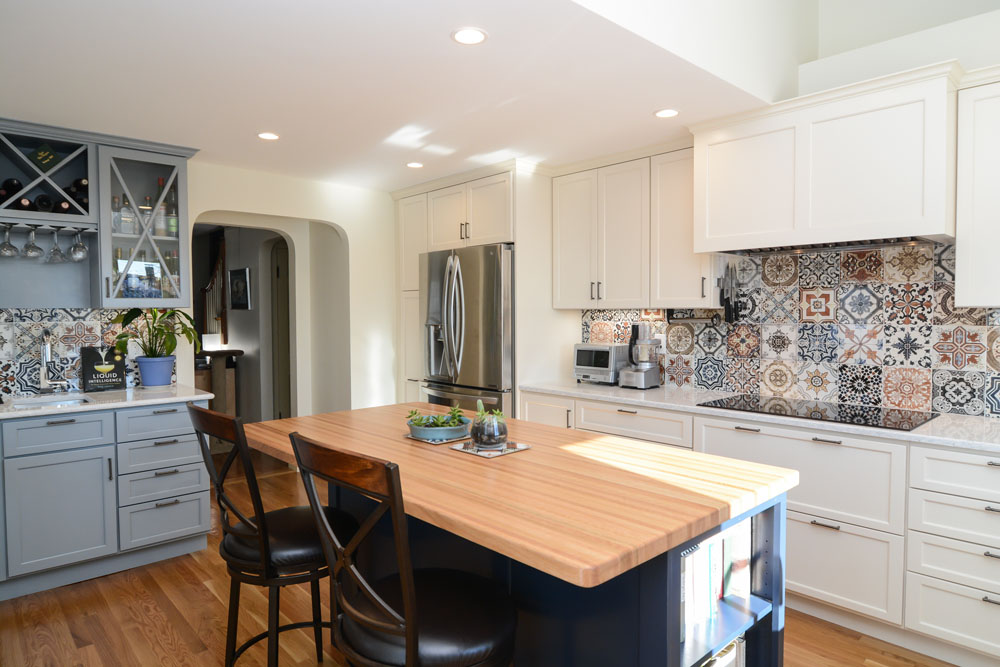 If you've stopped by a tile store lately you may have noticed a growing trend: BOLD tile, often in striking colors, has surged in popularity over the last year or two. Patterns, colors, new shapes and sizes, and intricate designs are all the rage in tile these days and they're being used throughout the home rather than just in the bathroom or kitchen backsplash.
You don't have to go with a bright color in order to embrace the bold tile trend. Muted shade of gray pair very well with the white cabinetry or fixtures. The tile adds texture and interest to the space while projecting a sophisticated color palette. In bathrooms, we're seeing many clients choose to continue their floor tile up the walls of the shower for a streamlined, spa look.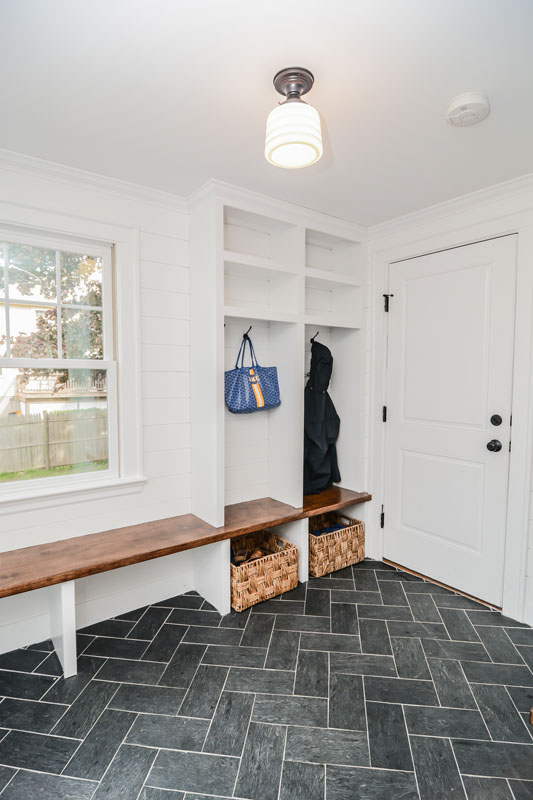 Not sure about those bold colors? Arrange your tile in a pattern instead. Herringbone or staggered tiles work well depending on the size of your space as well as the size of the tile. If the space is smaller, tile with a neutral palette that is arranged in an interesting pattern or paired with an eye-catching accent tile works well.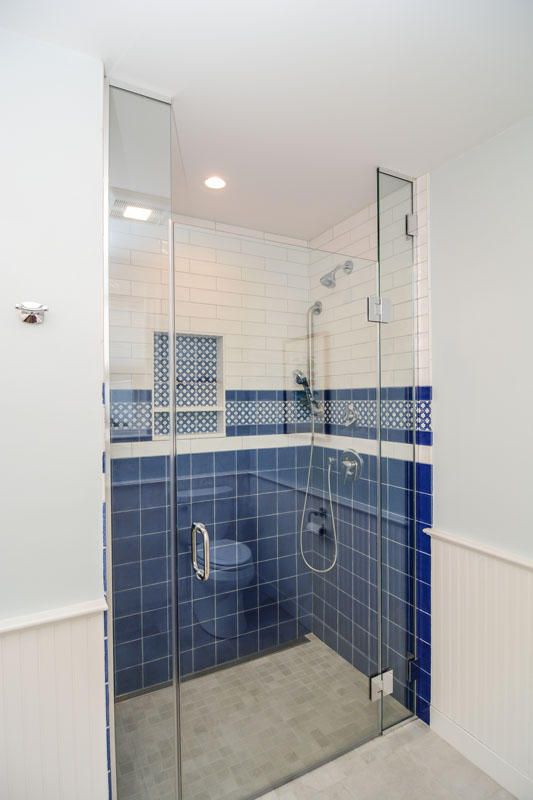 The bathroom is a great place to go bold with tile. You can use it as a block of color but pair it with a white tile to make it feel a bit less overwhelming. Patterned accent tile also draws the eye to shower niches for soap and bath products.
Wood style plank tile are very popular – especially in basements where moisture may be an issue. The wood plank style has a traditional look with realistic cherry, maple and oak "grains" – some even have a distressed look to them. Porcelain wood grain tiles are perfect for the bathroom, since it offers greater stain and water resistance without sacrificing design aesthetics. The wood grain tiles enhanced the organic feel of a bathroom space.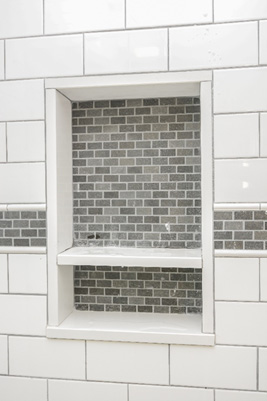 The popularity of matte finish is also growing. They feature a soft but powerful beauty without the glossy, light-reflecting effect. An advantage of matte tiles is that they do not show smudges and water marks as easily as glossy tiles. This makes them ideal for the bathroom floor where it may also be slippery.
Subway tiles are still one of the most popular choices in tile, but those white 3 by 6-inch rectangles can be striking. Subway tiles are getting thicker and longer, with dimensions as large as 8" by 20". Pair that with contrasting grout color and the stage has been set for a marvelous reversal from the common all-white look.
The possibilities in tile are really endless and it can be overwhelming to shop for tile even if you think you know what you're looking for. Even in a smaller bathroom, you'll still have to decide on floor, shower wall and floor, backsplash, and accent tile. At Custom Contracting, we offer in-house design services in addition to remodeling. We're happy to help narrow the choices and guide the process!