Home organizing is a hot topic, from interior design shows on HGTV to photographic inspiration on Pinterest to The New York Times' Best Sellers list.
The subject dovetails with a question our clients often ask: "How can I add more living space to my home?" We've answered the challenge many times, expanding living space by re-imagining and reorganizing the space that homeowners already have.
Do you wish you had more organized ― or just more ― space for living? Here are a few ideas to consider.
An Organized Kitchen: the Heart of the Home
Rethinking your kitchen's layout, cabinets and storage areas can give you room to cook, eat and spend time with friends and family.
Appointing every tool and gadget a home of its own prioritizes space and convenience while refreshing aesthetics. We updated this kitchen with a dish drawer, slide-out pantry and cutting board drawer.
Light, Airy Bathrooms With Storage and Function
We gave the McElroy/LeRoyer family bathroom a space-saving makeover with pretty, practical shelving and an attractive, functional shower niche.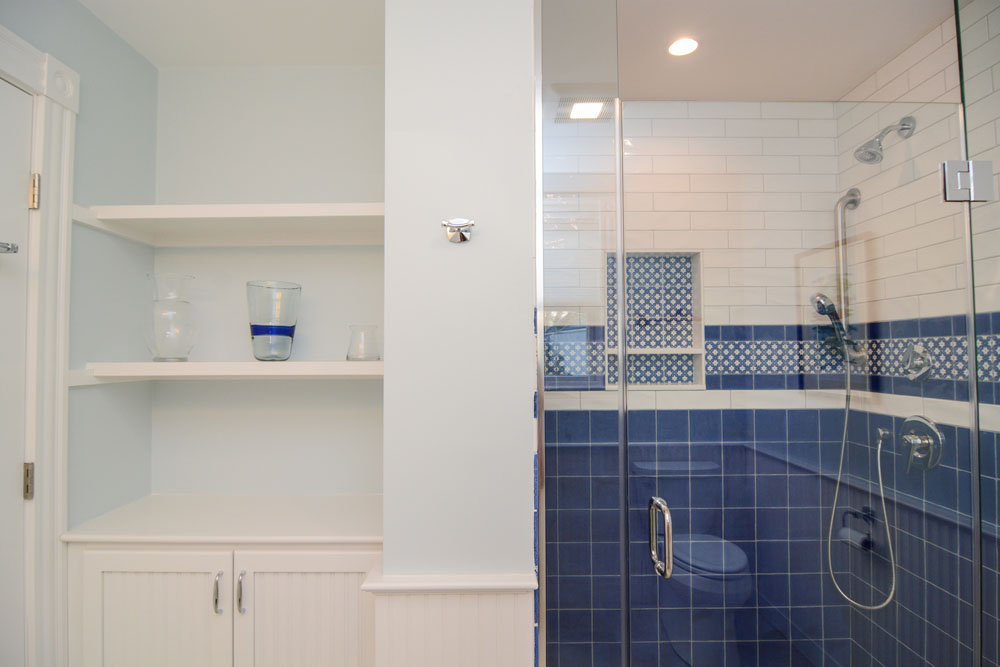 Prioritizing Play With an Organized Basement
You can tell at a glance that this is one busy, high-energy family. We gave their basement a stunning storage area along with the custom climbing wall.
Helping Each Family Member Stay Organized
The McCarrons each have a cubby to store their own stuff. This option saves on space and sibling bickering! Wire baskets let you see the contents for quick, easy access.
An Upgraded Garage for More Living Space
Whether you reorganize your garage to better store the things taking up space in your house or make it an extension of your living space, a little attention can have a remarkable impact.
 We've helped clients gain an indoor feeling with epoxy floors, reuse their beloved but outdated kitchen cabinets as garage storage and create dedicated, out-of-the way (but easy-to-access) storage for bikes and kayaks.
Finding creative answers to the "need-more-space" challenge has led to some of our favorite projects. Maybe yours will be next …