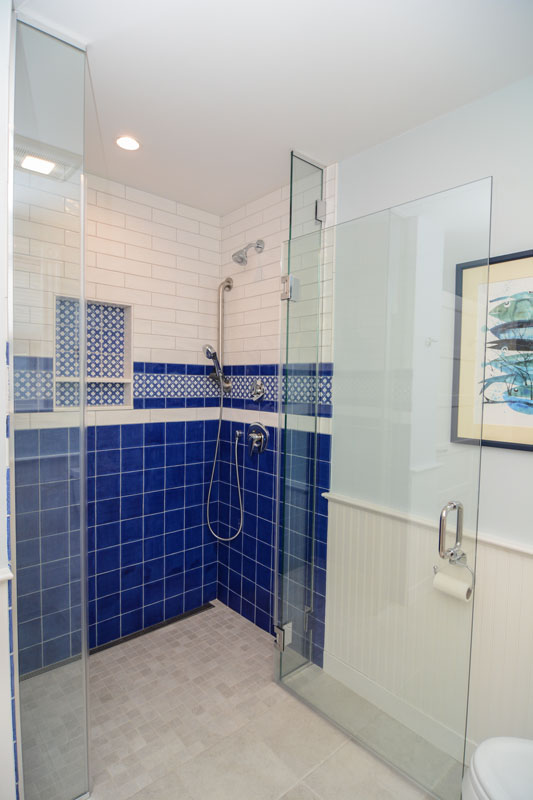 For our great-great-great grandparents, nature's call meant braving the elements for a trip to the outhouse. Today's bathrooms have radiant heat floors, smart technology and tile chic enough to serve as the background for your teenager's Instagram selfies.
So how did we get here?
The progression of the bathroom tracks with advances in science and technology — from the discovery of bacteria getting people much more interested in cleanliness, to indoor plumbing making the bathroom concept more practical, to environmental concerns driving features that conserve energy.
Colonial Times: Let's Take It Outside
Our ancestors used chamber pots to whisk away their waste, or they put distance between toileting and living space with outhouses or designated holes in the ground.
Sometimes they included a little design, such as carving in crescent-moon-and-star cutouts to indicate ladies' and men's rooms and let in light and air.
Bathing for more fortunate families involved fancy basins perched on elaborate stands in the bedroom, in spaces meant for dressing, applying makeup and arranging your powdered wig.
The Victorian Era Through Mid-Century Modernization
America introduced its first bathtub in 1842. The mid-1800s brought the widespread use of flush toilets. The latter half of the 19th century, meanwhile, ushered in sewer systems and the chance to bring the outhouse indoors.
That time was right for bathroom startups! John Michael Kohler launched his manufacturing business in 1873, and The Standard Sanitary Manufacturing Company (today's American Standard) formed in Pennsylvania just two years later. Standard developed the one-piece toilet, built-in tubs and combination faucets and ditched copper, zinc and cast iron for corrosion-resistant chrome and brass fittings.
At the dawn of the 20th century, folks caught onto the science of bacteria — and got serious about sanitary practices. Indoor plumbing was popularized, and by 1920 most new construction had at least one full bathroom.
In the post-WWII era, when the world seemed flush with excitement and opportunity, families added more bathrooms. Parents built en suite baths off the master and moved children into their bathrooms of their own.
Today's Generation: Bathrooms Beyond Function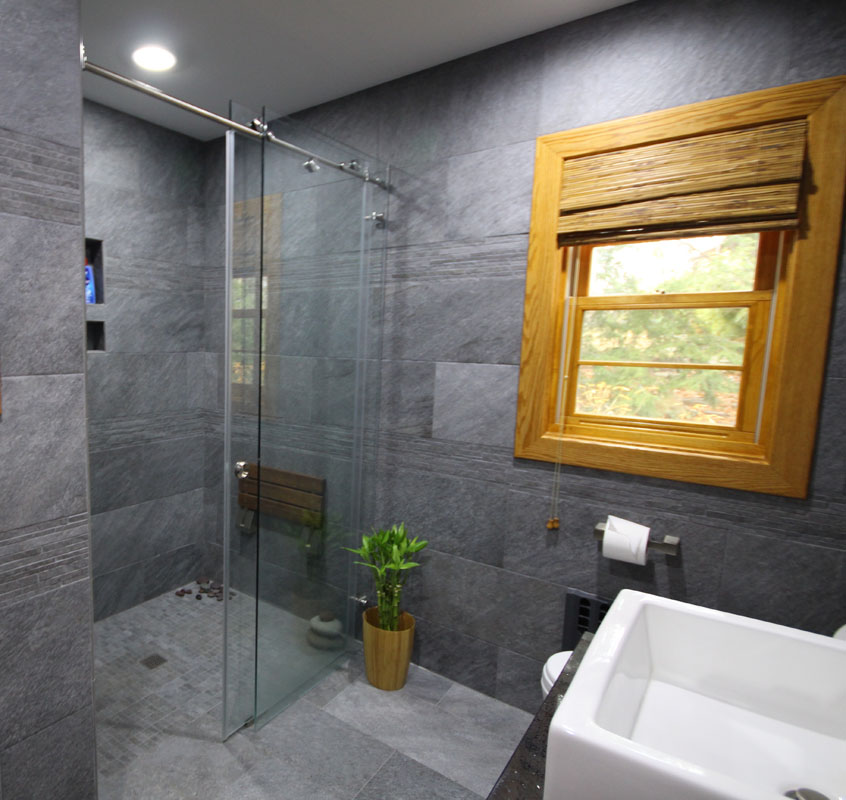 Families today prioritize bathrooms with extra square footage to allow for double vanities, dressing areas, steam showers, soaking tubs and other amenities. The tech revolution has introduced smart products like voice- and touchscreen-operated appliances, heated toilet seats with adjustable ambient lighting and Amazon Alexa-connected mirrors.
These features sound incredibly indulgent compared to bathrooms of the past, but today's bathrooms are also contributing to energy efficiency. Smart technology, radiant-heat floors and towel racks, low-flow toilets and power shower heads are reducing energy, heat and water waste.
Environmental advantages aside, investing in our bathrooms can have a big payoff. The bathroom is the place where you ease into your morning and wind down each day; where you find respite with lavender candles and Egyptian cotton towels; where you create welcoming spaces for your children, party guests and visiting in-laws.
Bathrooms do a lot for us. Your great-great-great grandparents would want you to appreciate them.
[1] "Bathrooms of the Early 20th Century." Antique Home Style. https://www.antiquehomestyle.com/inside/bathrooms/index.htm
[1] "Outhouses of the American West." Legends of America. https://www.legendsofamerica.com/we-outhouse/
[1] Reagan, Anne. "A Brief History of the Bathroom." Porch. March 16, 2015. https://porch.com/advice/brief-history-bathroom
[1] Stamp, Jimmy. "From Turrets to Toilets: A Partial History of the Throne Room." Smithsonian Magazine. June 20, 2014.
[1] "Bathrooms of the Early 20th Century." Antique Homestyle. https://www.antiquehomestyle.com/inside/bathrooms/index.htm
[1] Antique Homestyle.
[1] Goldberg, Johanna. "Evolution of the Bath Room." New York Academy of Medicine. https://nyamcenterforhistory.org/2015/11/19/the-evolution-of-the-bath-room/