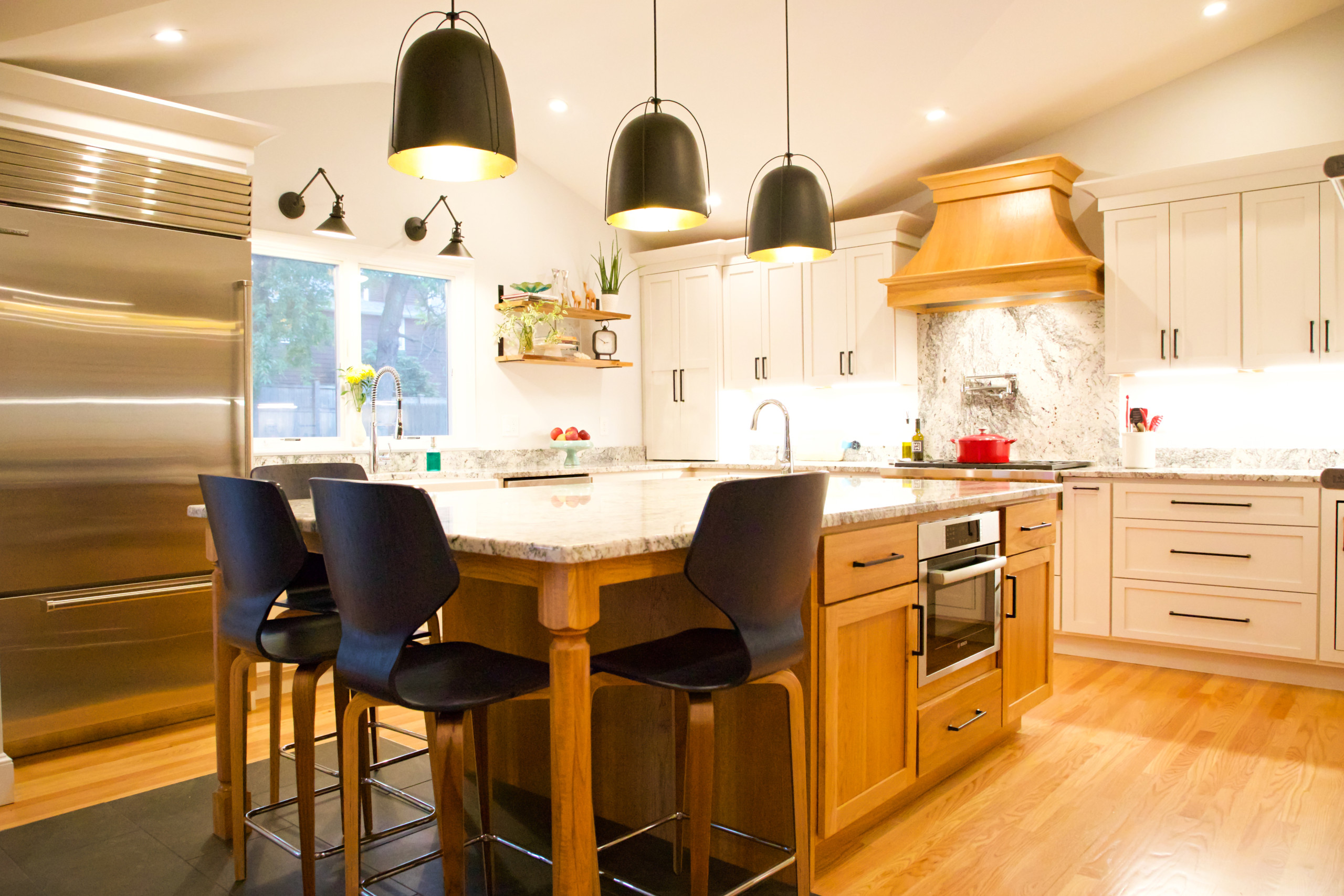 No one likes to talk about the budget. We get it. It's uncomfortable to talk about money. However, when it comes to remodeling your home, it's essential to discuss budget early in the process. Kicking off a project the right way can help ensure that it comes out just the way you and your family have dreamed!
Make a list of your Needs versus Wants
The first step is to make a list of your project goals. Be very clear in what you "need" to have in your new space. More kitchen storage? A mudroom? A functional bathroom? A finished basement? From there, think about what you and your family "want" in that space? What would be nice to have that may not be essential? In addition to being functional, do you want your new bathroom to have all the bells and whistles from heated floors, to multiple shower heads and a soaking tub? Once you have a clear idea of what you want to achieve, it's time to find the right remodeler to accomplish those goals.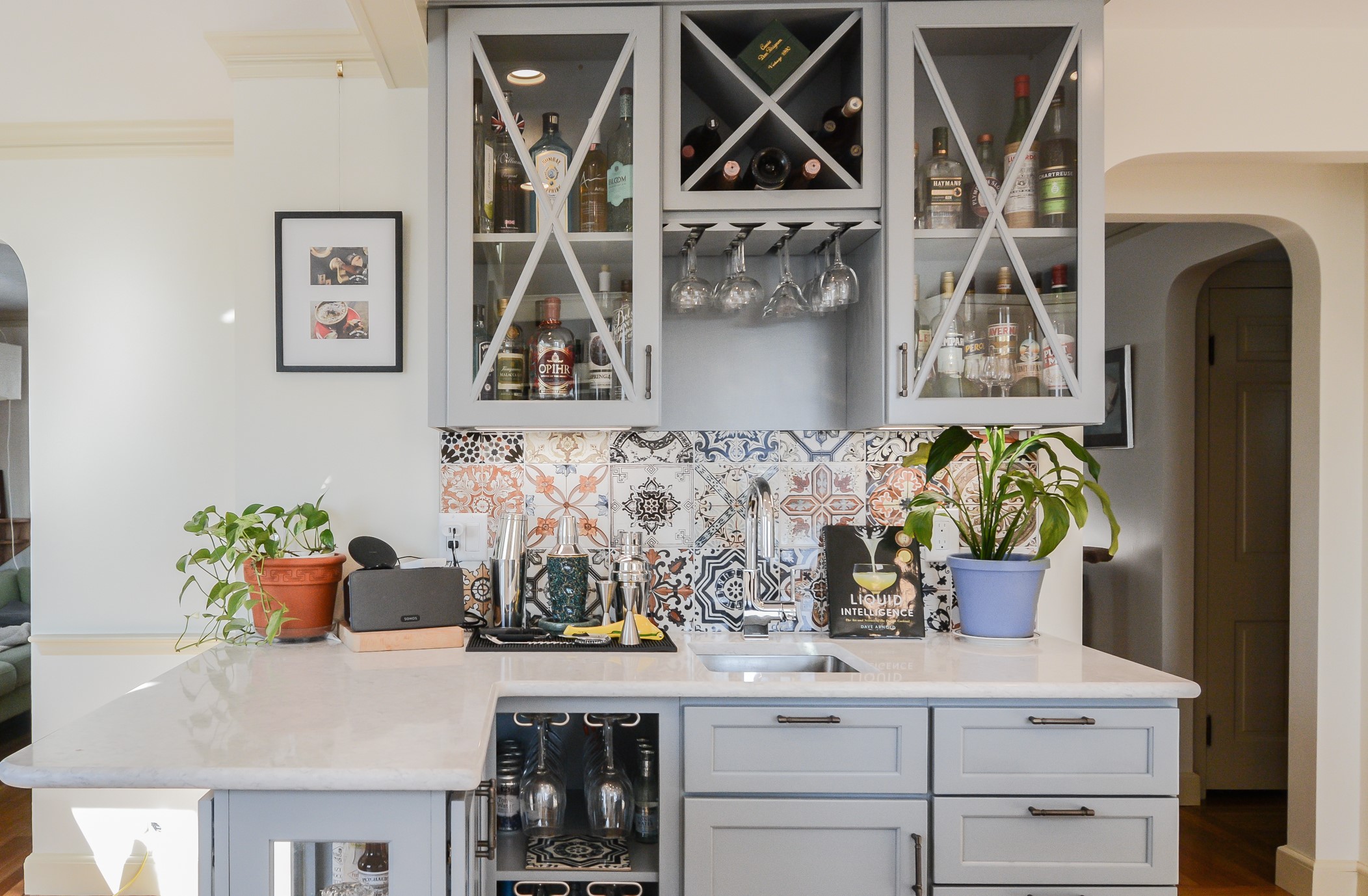 Be Upfront with Your Budget
When you meet with potential contractors being clear about your budget is as important as having a focused list of what you want. Being transparent about your budget allows us to develop a realistic scope of work to achieve your goals and it allows you to rank your priorities – for example, do I really need the built-in coffee bar? (If you're reading this before 9am, the answer may be yes, you need that coffee bar.)
Budgets also allow you to determine the level of service you desire and can afford. For example, if you're handy, have a limited budget and are working on your starter home, you may opt for the "DIY" option. If you're not able to tackle the project yourself, you could hire a contractor, electrician, plumber etc. separately and manage the project yourself. This can be tricky – especially these days when it's hard to find contractors with the time to fit your project in – so often this means your project will take longer to complete and may not save you any money in the end. Working with a "design+build" company, like Custom Contracting, means you have a dedicated team overseeing the entire project from start to finish to make sure that the project gets done on time and on budget.
But I don't know what this project SHOULD cost
Sometimes homeowners have no idea what a remodeling project will cost so it makes it difficult to determine a budget. We get that. If you haven't been through a renovation recently, it can be hard to guess what things cost – especially today, when lumber and material prices are high and appliances still have long lead times and cost a fortune. Of course, you can always look online to see if you can get an idea of pricing, but the truth is that every home has unique challenges – especially because many of the homes in our area are older – and there may be ways to achieve your goals that only an experienced contractor would know.
The best way to get an realistic idea of what YOUR project will cost is to talk to someone with a lot of experience – like Scott Blain, General Manager, or Bill Farnsworth, President, of Custom Contracting. When you call our office to make an appointment, Bill or Scott will be the ones who come and take a look at your home. Between them, they have … well… let's just say a LOT of years of experience. They have done so much estimating over the years that it won't take them long to give you at least a ballpark of what your project will cost.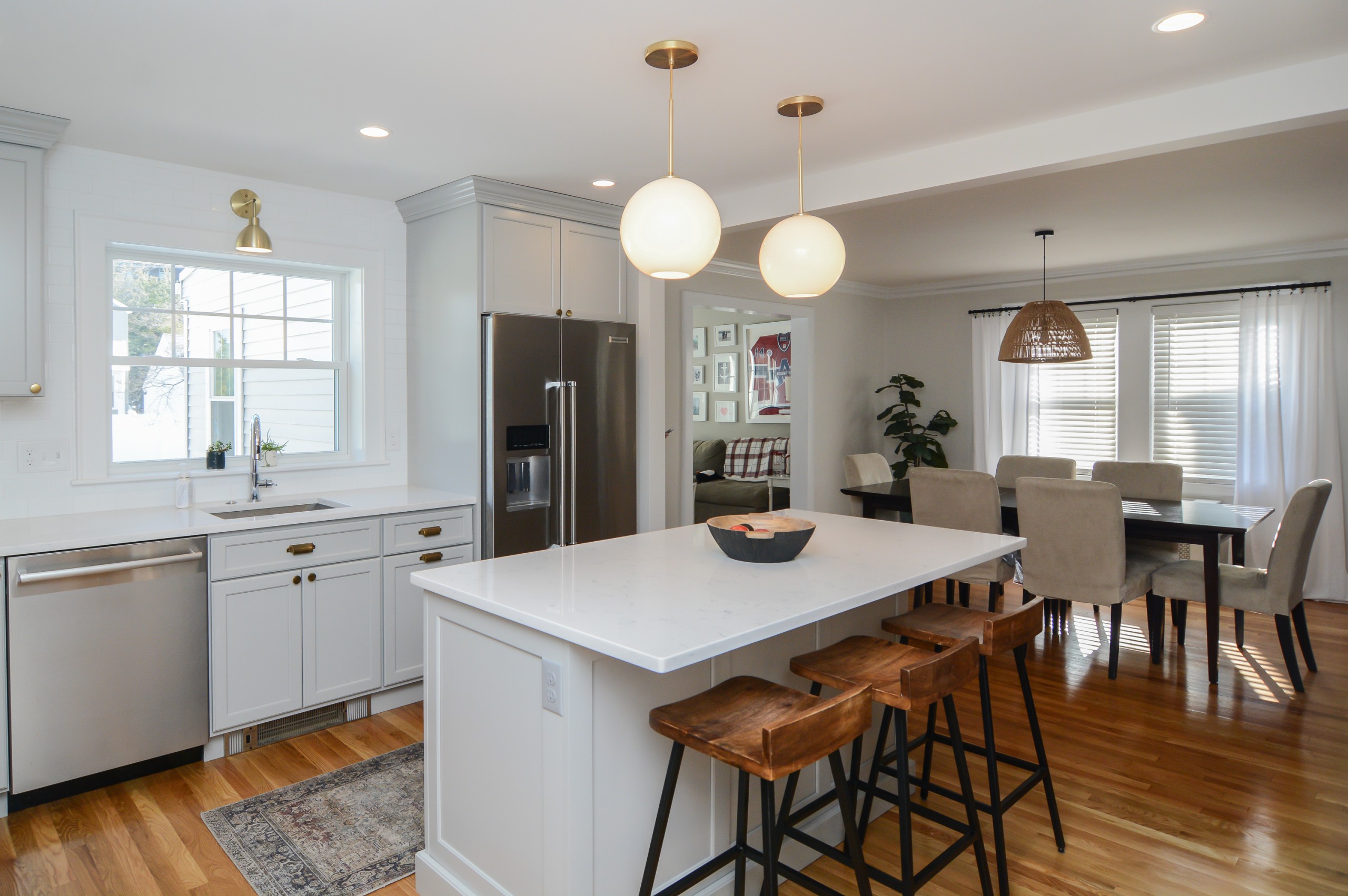 Are we the right fit?
Just as important as budget, determining whether or not a contractor is the right fit needs to be determined. You should have confidence that the contractor you choose has the right experience, the right resources and a solid idea of the timeline before you decide to hire them. Sometimes that takes a couple of conversations. Scott explains, "One of the most important things homeowners can do – regardless of whether or not they meet one company or multiple – is to hire the company that can build the project they want, on a reasonable timeline, and, most importantly, that they like and trust. This is a relationship that will last several months – we want to make sure we're the right fit for each job we take. We want to give you a good sense of preliminary budget but also what level of service we can offer."
Looking for inspiration for your next project? Check out our portfolio. Then when you're ready, give us a call to take a look at your home. Together, we can explore all the possibilities to create the home you'll LOVE for years to come!