From coats and shoes to backpacks and athletic bags, a well-designed mudroom lets you store it all. With all the rain we've had early this summer, there's more than the usual amount of MUD to deal with. But even with typical weather, a mudroom offers much-needed storage from a family on the go. It's a transitional area where kids and adults alike can shed their outwear and shoes before entering the main living area of the home.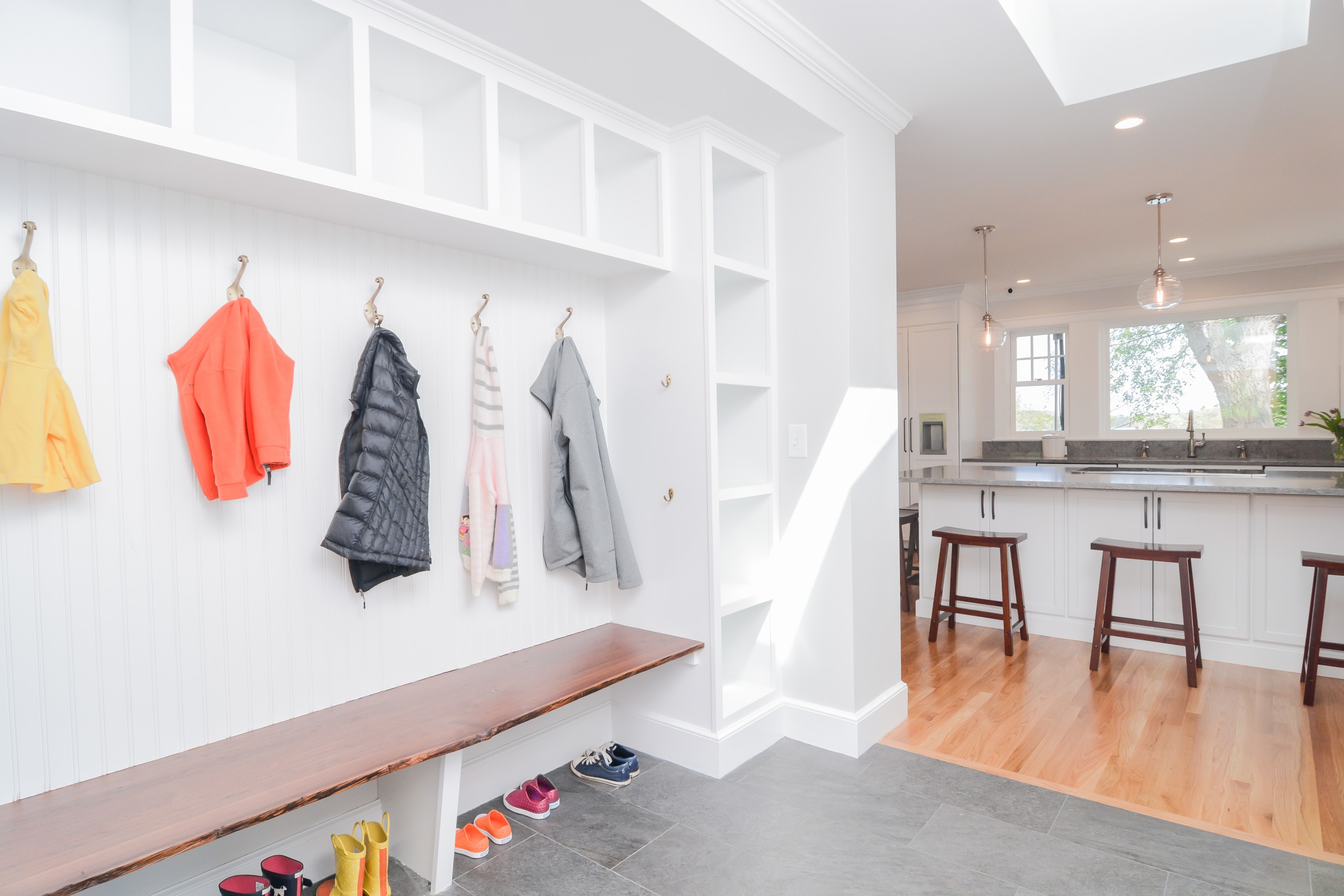 At Custom, we're seeing a definite bump in inquiries from homeowners who value the functionality of a well-built mudroom. Often, homeowners are looking to create individual areas for each family member like the one pictured below. General storage is available on the top shelf, while each adult and child has their own cubby with plenty of hooks for coats and backpacks.
If your home is on the smaller side or you're just dying for a place to store your kids' athletic equipment, backpacks and shoes, a mudroom can be a godsend. Some homeowners have theirs built into the front entryway, while others prefer a side or rear entrance. Wherever you place it, a mudroom is bound to become your family's primary entry point into the home.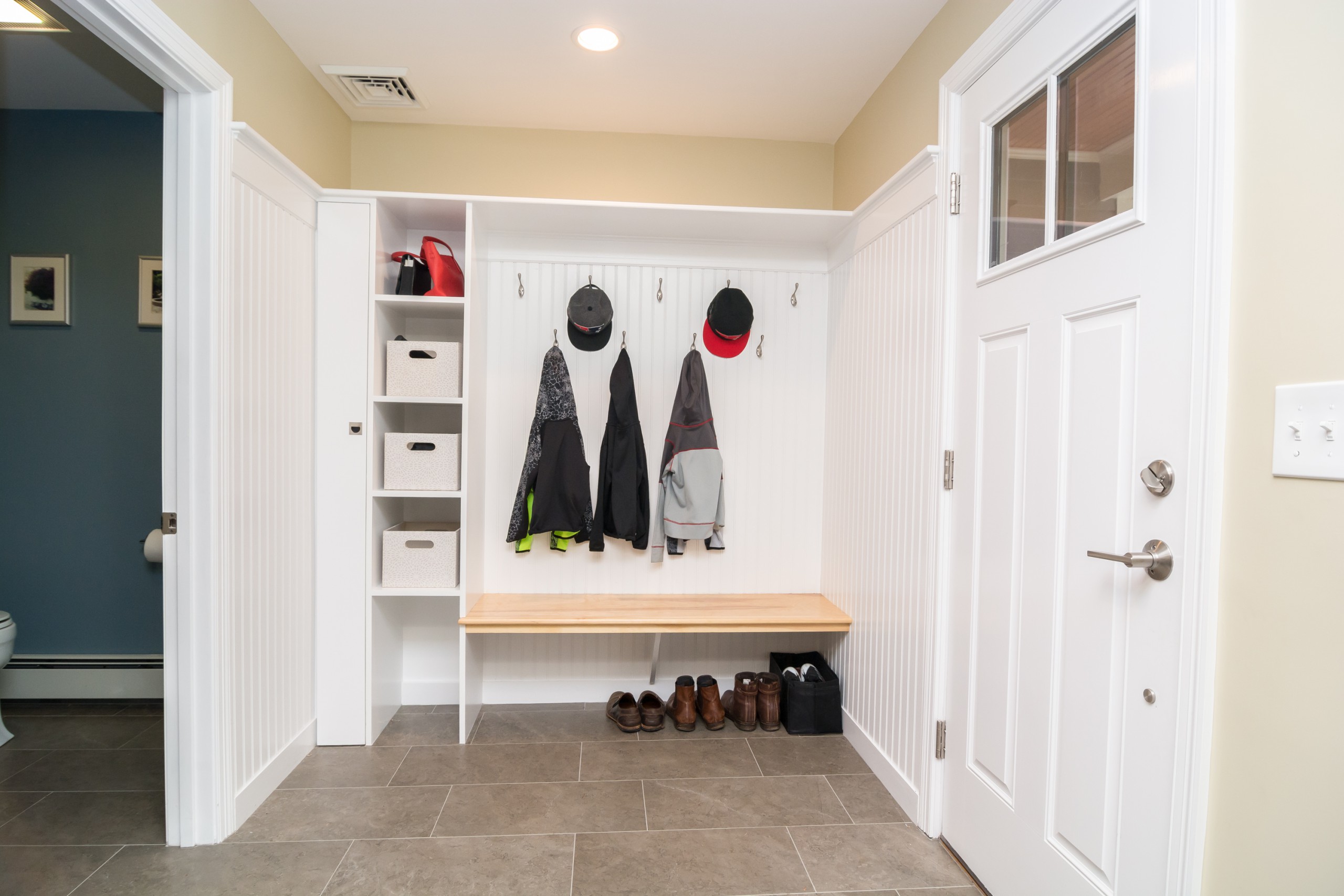 New or Retrofit?
Many of the mudrooms we work on are part of larger additions, while the others entail retrofitting a pre-existing space by adding built-ins, storage, and custom benches.
With that said, Custom has plenty of experience building mudrooms and can get creative in coming up with options on how to make the most of available space or the options to create an addition. President Bill Farnsworth or general manager Scott Blain will start the process of designing the right space for your home.
Have questions about adding a mudroom into your home? Contact Custom today.