We're proud of the Custom Contracting team! At a recent National Association of the Remodeling Industry (EM NARI) meeting, our own Michael Daniell (center) received his Master Certified Remodeler certification while Tyler Beauregard (far left) received his Certified Lead Carpenter certification.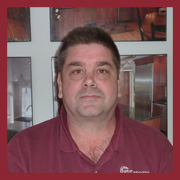 NARI Master Certified Remodelers (MCR) are veteran Certified Remodelers (CR)  who are recognized as leaders in the remodeling industry and have shown a dedication to the industry through leadership within their local NARI chapter or community and a commitment to professional development and continuing education. Mike is also a Green Certified Professional (GCP).
MCR professionals represent the highest and most prestigious level of certification NARI offers in recognition of those professionals who have made valuable contributions for the betterment of the industry and have withstood the test of time with continued success in business.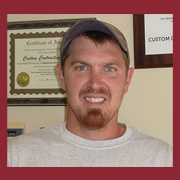 NARI Certified Lead Carpenters (CLC) are recognized as expert hands-on field professionals who oversee every on-site aspect of the project, such as personnel management, subcontractor management, scheduling, safety, administration, customer satisfaction, etc. while also working on the site.
Congratulations to Mike and Tyler!