When Ericka and Tim Benson moved into their Lexington home 10 years ago their sons were little. The upstairs bathrooms may have been outdated, but they were functional. "We wanted to wait and renovate after the kids got a little older," explained Ericka. Fortunately, when the time finally came, they didn't have to wonder whom to call – the Benson's had worked with the Custom Contracting on several smaller projects, including their laundry and mud rooms, over the years.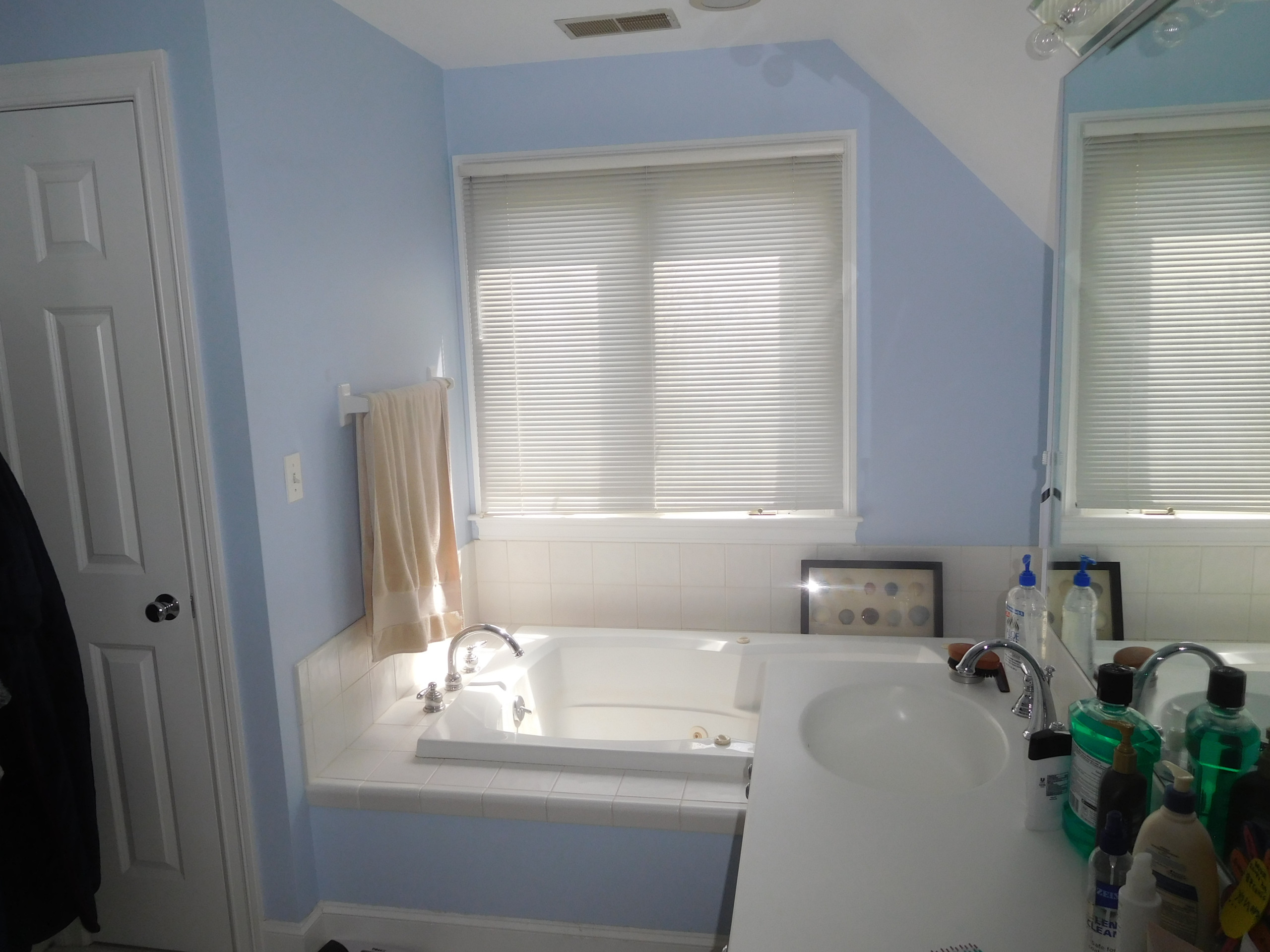 First priority was the primary bathroom adjacent to the homeowner's bedroom. The original jetted tub had become a de facto laundry basket rather than a source of relaxation. The sloped ceiling made the room feel cramped and made it a challenge to find a design that would maximize space and allow for the spacious shower that they were dreaming of.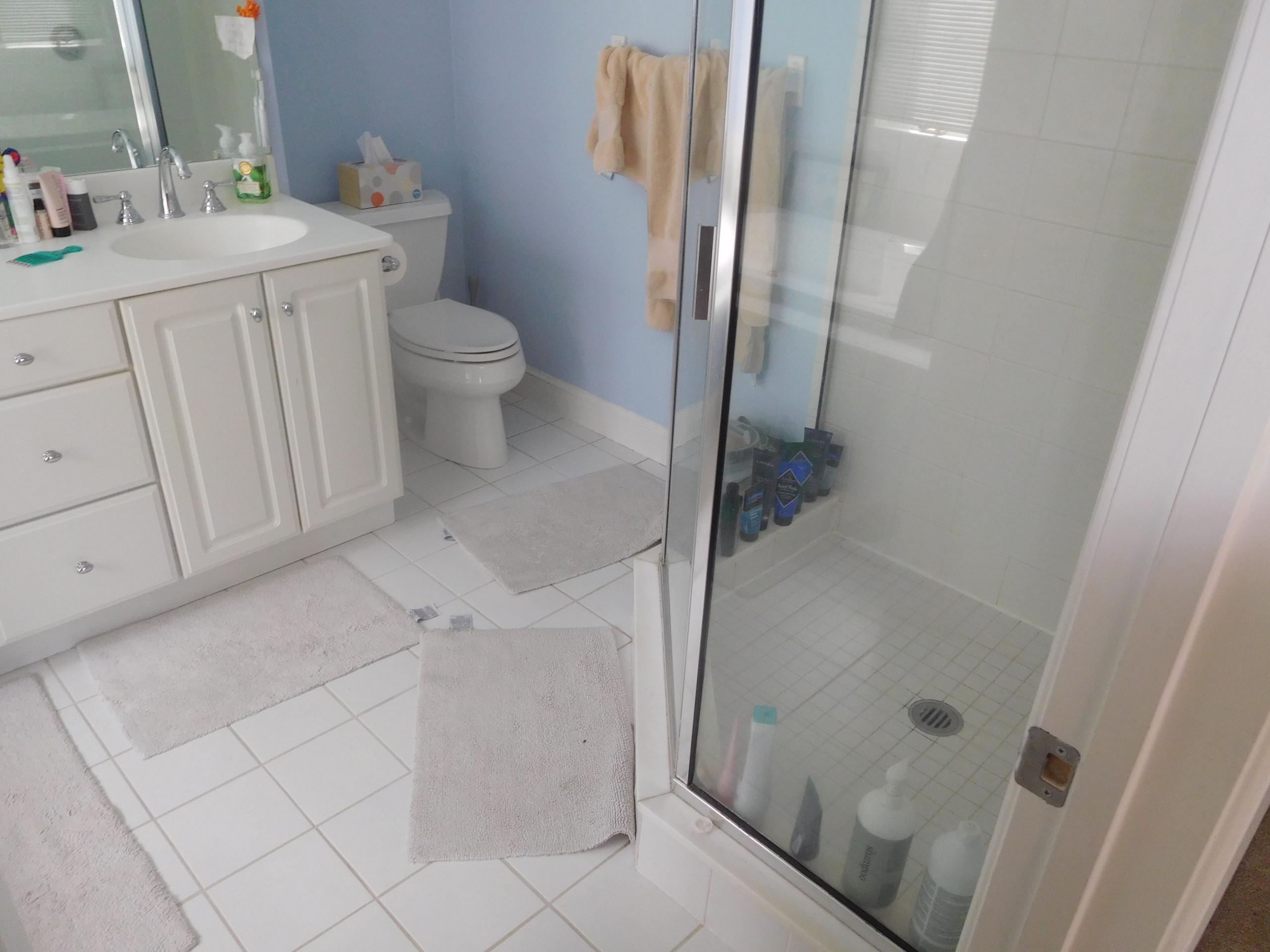 Ericka and Tim went through several designs before they landed on the one that achieved all of their goals for the new bathroom. "We simply didn't need a tub, and by removing it we gained a lot the space we needed for the shower," explained Ericka.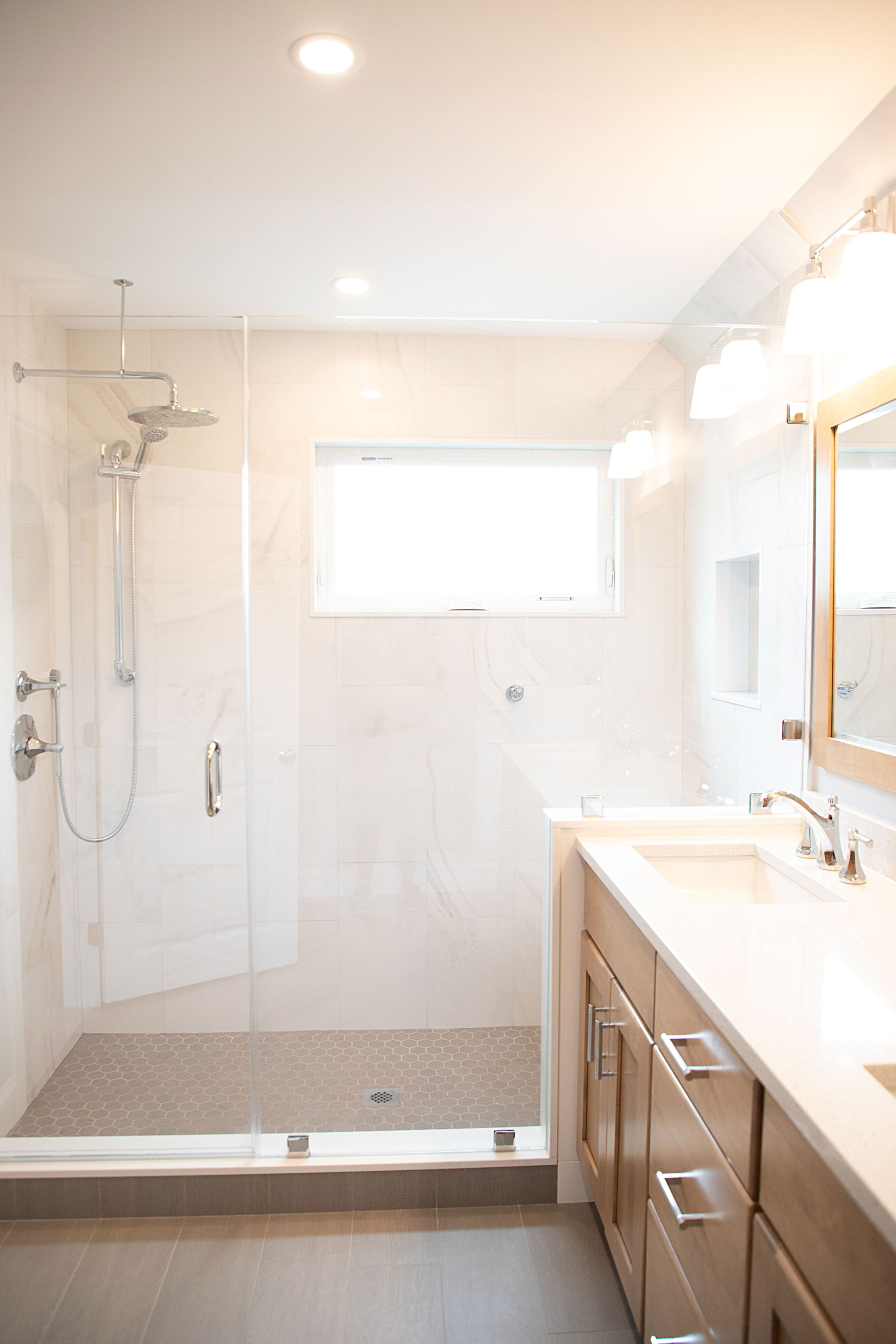 Today the bathroom is fresh, new and modern! The sloped ceiling is gone and the room is spacious. The size of the window was reduced for privacy, but still allows for plenty of natural light. The homeowners chose Bertch cabinetry for their vanity and a linen tower. But the best part? "We love the heated floors!" says Ericka.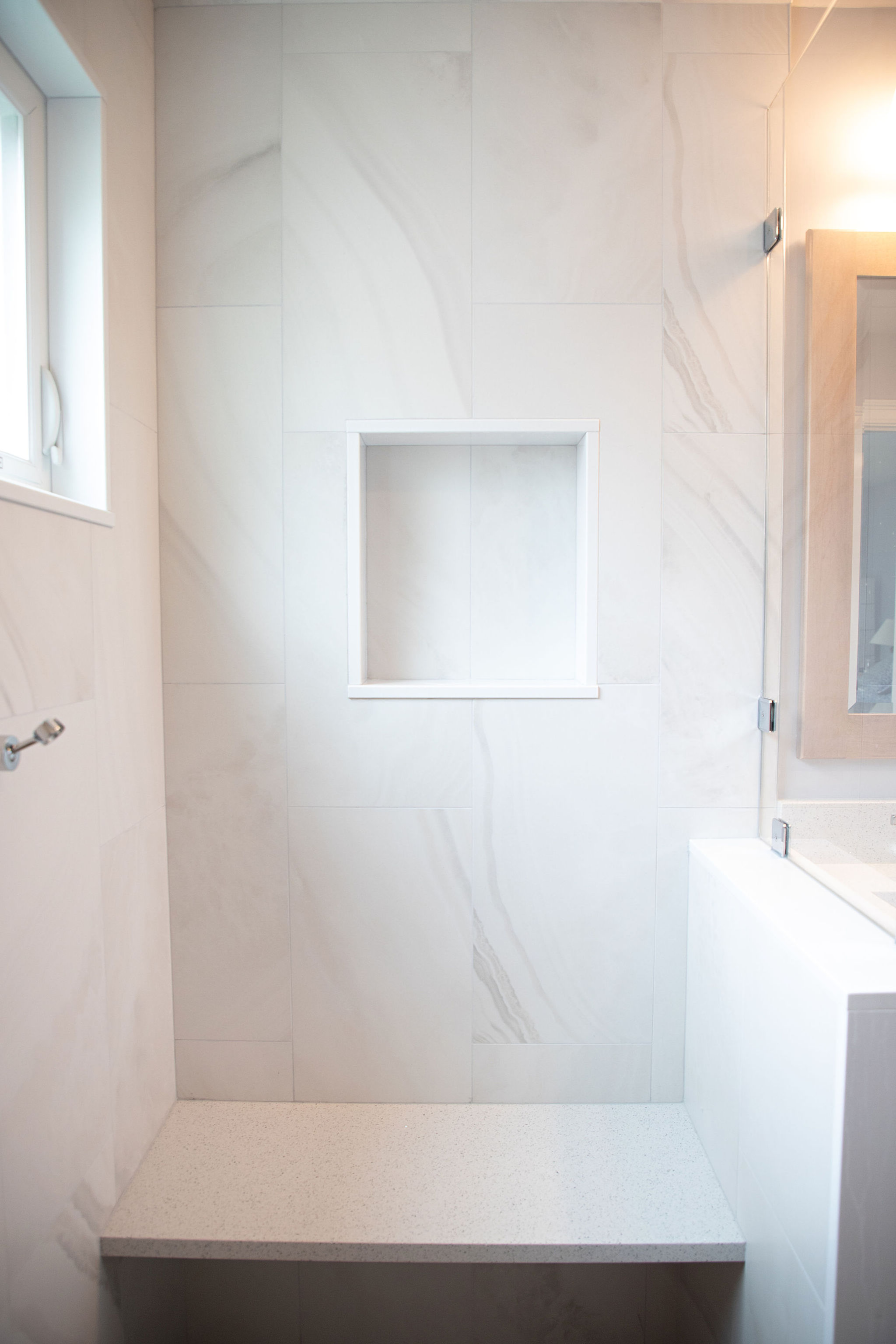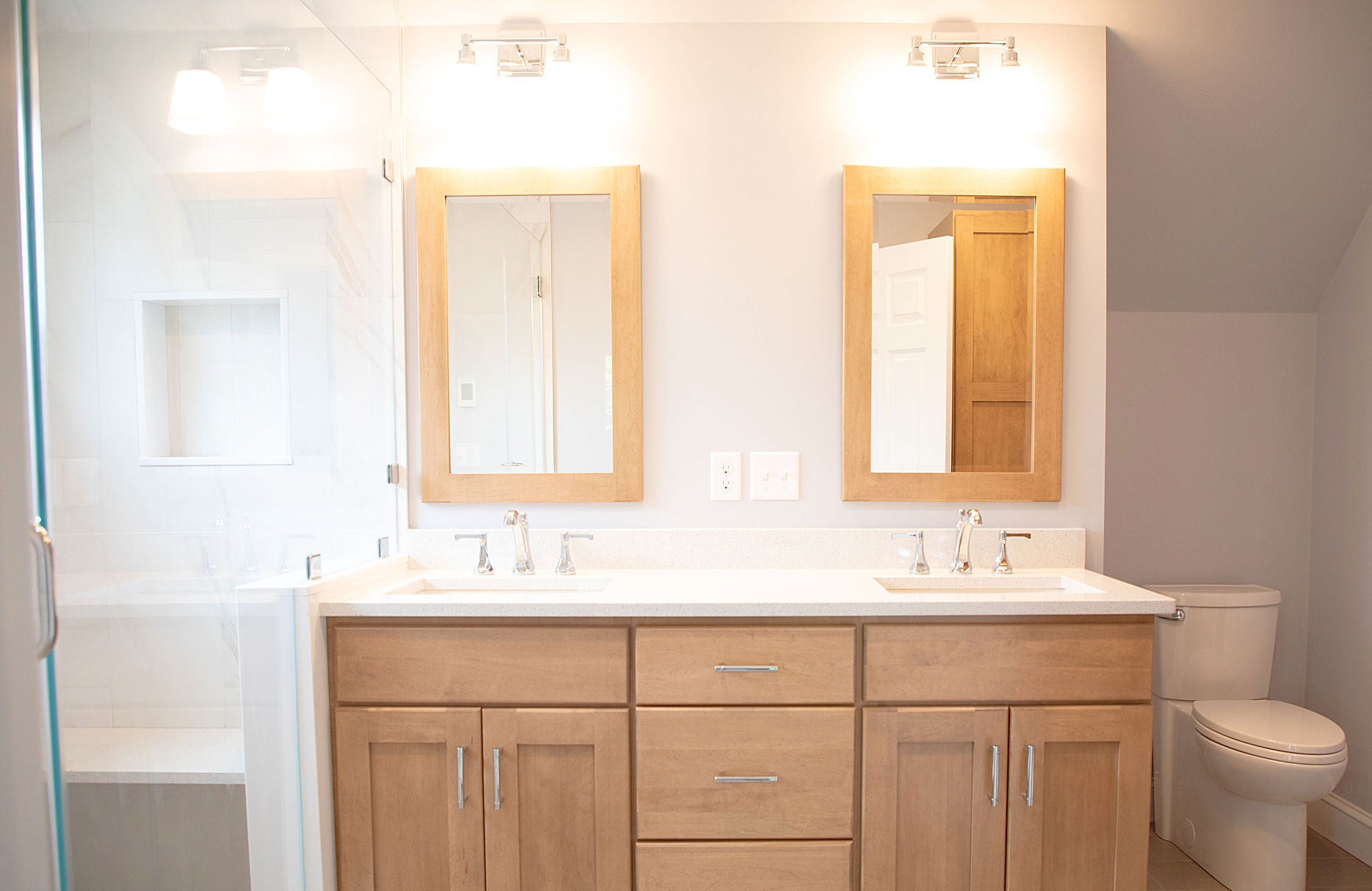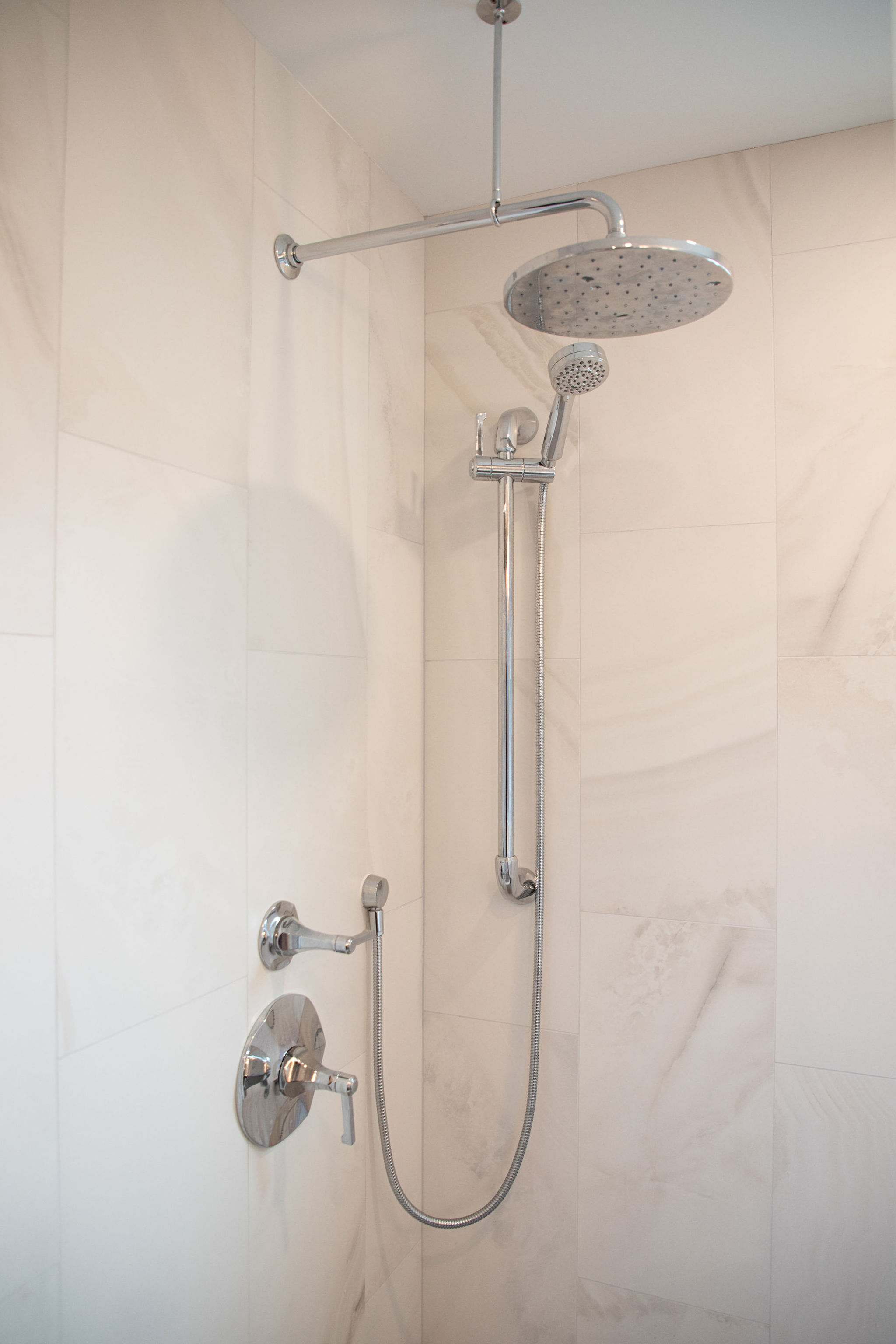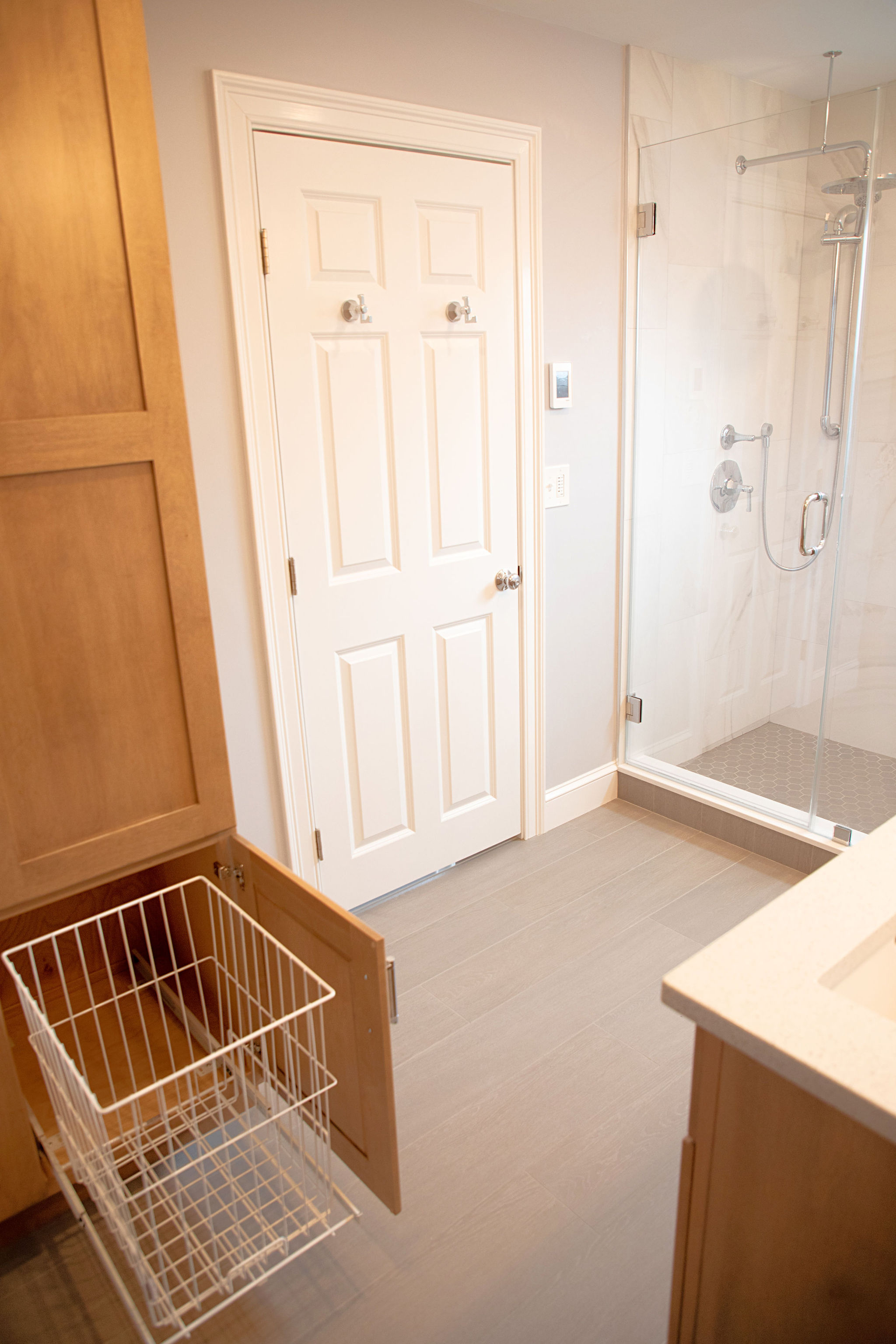 THE SHARED FAMILY BATHROOM
Next up was the kids' bathroom. Ericka enlisted the help of her son to pick the finishes after the design was complete – "We had fun planning together!" The vanity stayed in the same location but the rest of the space was reconfigured and now includes a large shower with a rolling, "barn-style" glass enclosure.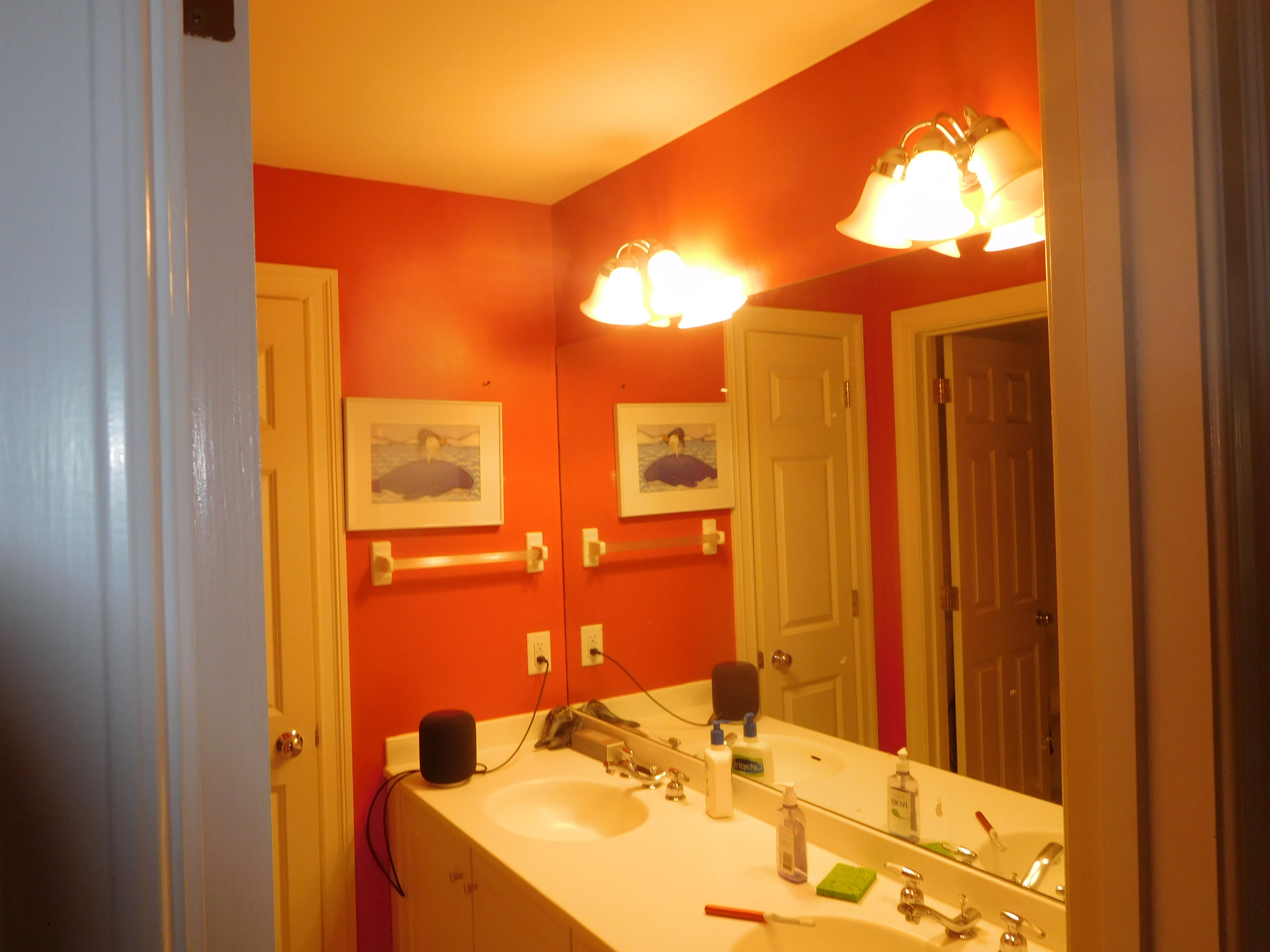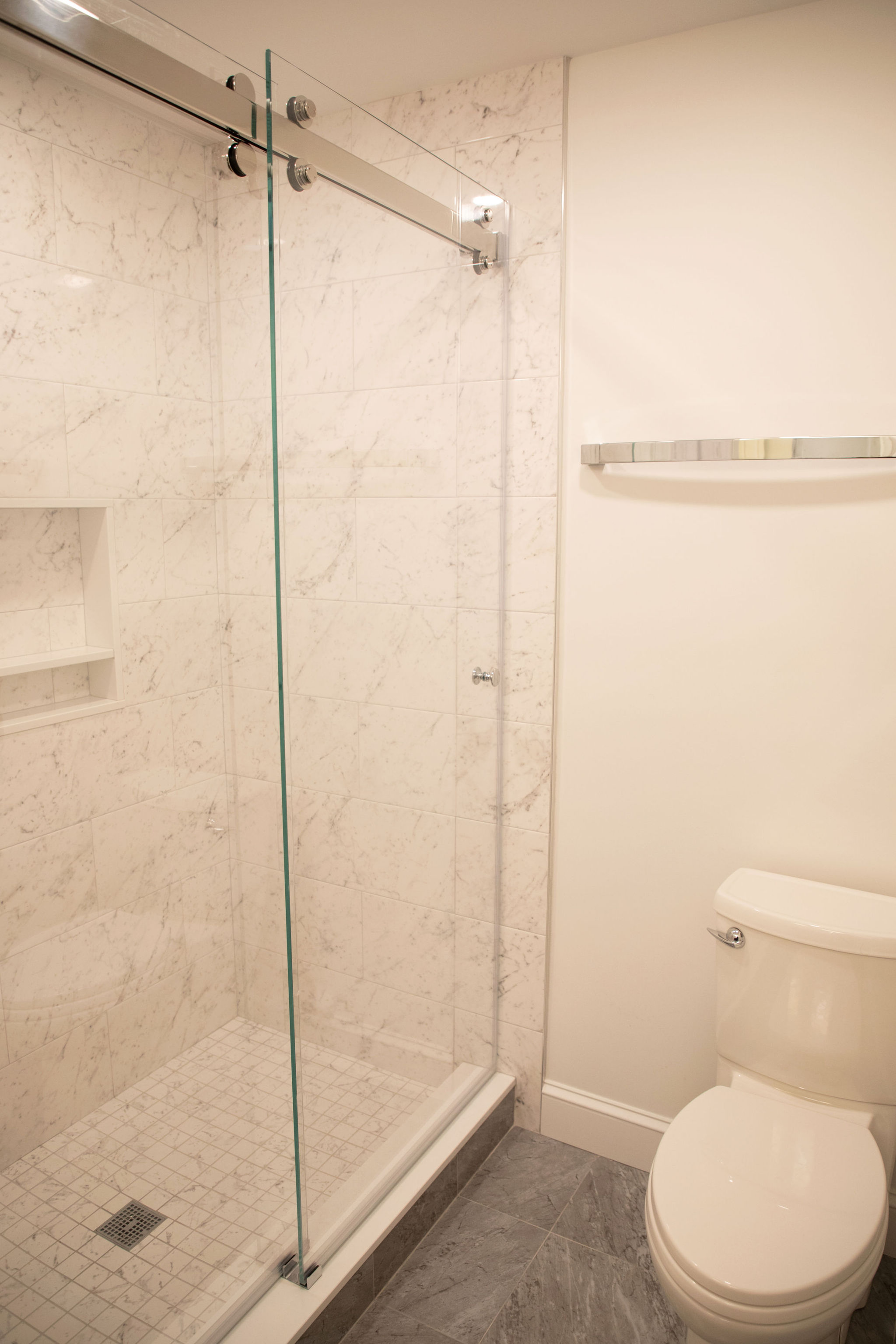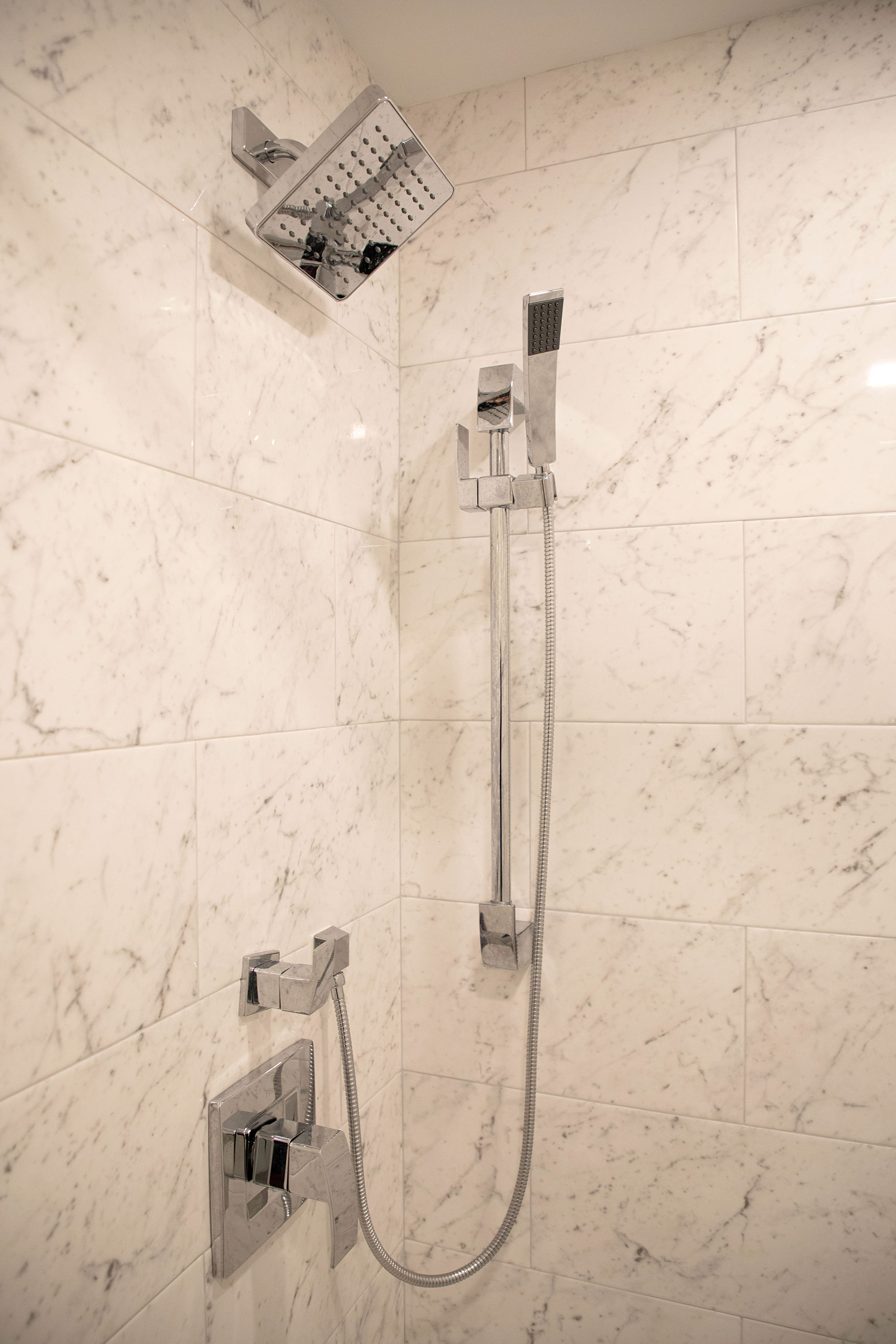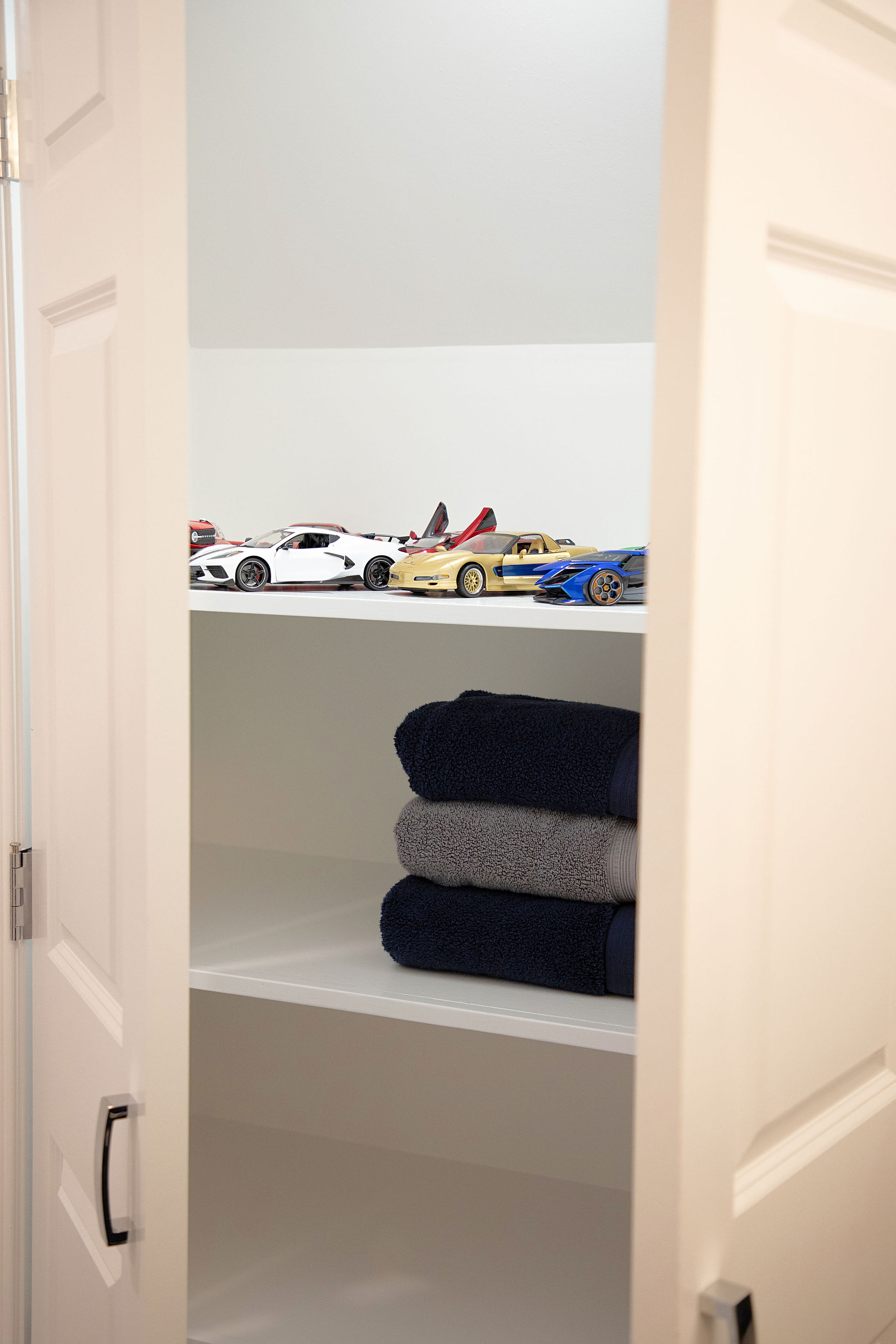 The new bathroom includes a spacious linen closet, but in addition to sheets and towels, this closet has become home to an impressive toy car collection! "My son decided that the top shelf was the perfect place to showcase his cars. The interior closet light makes them gleam!" Who needs that many sheets and towels anyway?!
In the end, these bathroom renovations have had a big impact on how the Bensons live in and enjoy their home. "We're so glad we had worked with the Custom Contracting team in the past. We knew exactly who to go to when it was time for this big renovation. They were great to work with!"