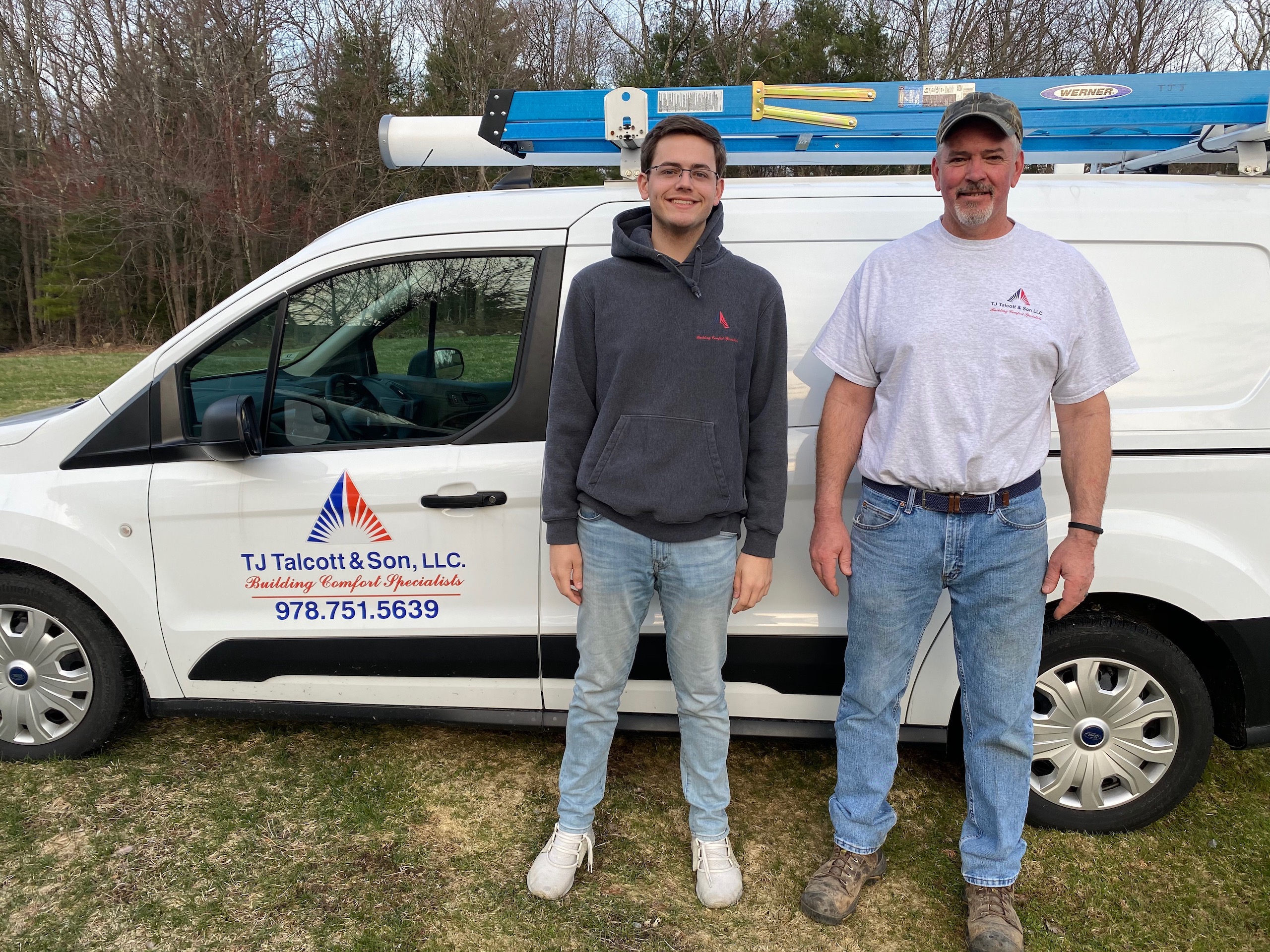 Tom Talcott, owner of HVAC contractor T.J. Talcott & Son in Townsend, goes way back with Custom's Bill Farnsworth and Scott Blain. In fact, the three first worked together on Custom projects in the early '90s.
Tom spent 20 years as an independent contractor before serving 11 years as an account manager with F.W. Webb Company. When his son Brett expressed interest in following in Tom's footsteps, the two teamed up to form T.J. Talcott & Son in 2018. The firm is based in Townsend.
Recently, Tom sat down with us to discuss what's new in the world of heating, ventilation and air conditioning.
Radiant Heat Flooring
"Not exactly new techno+logy, but something that produces nice, even heat and doesn't use much energy. Hydronics, which circulates water through tubing to transfer heat, is a great option if your house allows for it. If you have a steam boiler, we can install a heat exchanger tank off the bottom of the boiler along with radiant zones.
"These floors have improved a lot over the years. They used to have copper tubing laid in a pattern underneath the floor, but that would eventually leak. Today we use PEX tubing, which addresses that problem."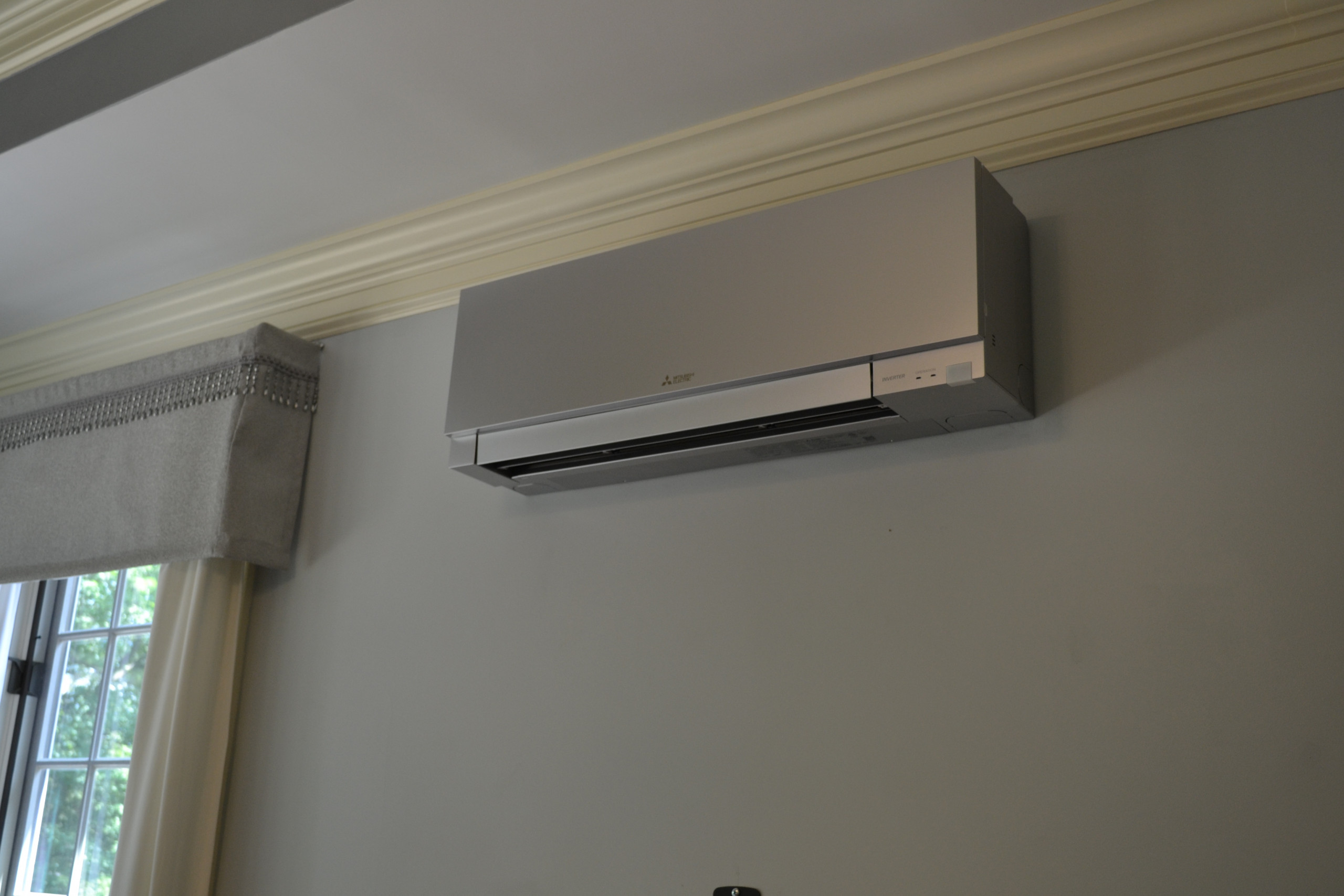 Mini-Split Heat Pumps
"That leads right into mini-split heat pumps, which have gotten really popular. These run on electricity, so fossil fuel isn't an issue, and they can be used to generate heat for radiant heat floors.
"Homeowners like the flexibility of mini-splits. They provide heat and air conditioning wherever you need it, and they can be installed on walls, on floors or in ceilings. Some are ducted, and some are ductless.
"Today's models can run at external temperatures as low as -27 degrees. And Daikin has a high-efficiency line called Quarternity that can even control humidity in a moist basement."
Combination Boilers
"We're installing a lot of 'combi' boilers, which give you both heat and hot water off the same wall-hung unit. Like a tankless water heater, these produce hot water on demand, so there's some energy efficiency there.
"If you have a vacation home or just two or three people living in your house, I'd definitely recommend these. But if you have a large family, where multiple people could be taking consecutive showers, the heat may shut off to prioritize the hot water — that's not ideal."
Fresh Air Systems and Air Exchangers
"A lot of new construction these days is airtight. That's great for energy efficiency, but it also means the house doesn't 'breathe.' And having no fresh air means airborne contaminants get trapped inside.
"A fresh air system improves ventilation by drawing in and filtering fresh air and distributing it throughout the house. If you have a newer home without a fresh air system, it's definitely worth considering.
"On a related note, your community may require an air exchanger in your basement if it lacks a door or openable windows. These are great for basements that are musty and smelly."