Technology has transformed the kitchen in recent years. Housewives of the 50s and 60s may have trouble recognizing today's refrigerators and stoves and the voice of Alexa or Google Assistant might scare the heck out of them. Times have certainly changed in the kitchen and only time will tell which of these 'product advances' are truly helpful … and which are simply gimmicks.
Samsung "Family Hub" Refrigerators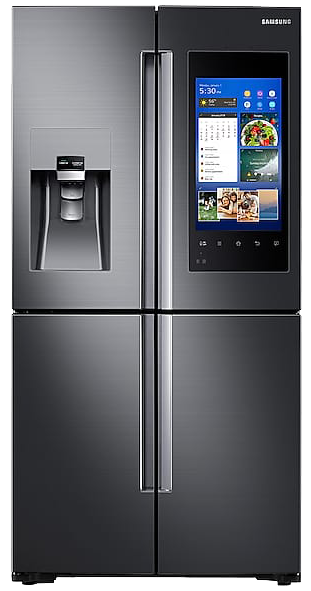 Samsung's main focus is "The Family Hub" connected home. The newest family hubs will include Samsung's Bixby voice assistant which is Samsung's version of Amazon's Alexa. Bixby finds the cheapest deals on your shopping list, tracks expiration dates and recommends recipes based on food that may be expiring soon.
LG "InstaView"
Refrigerators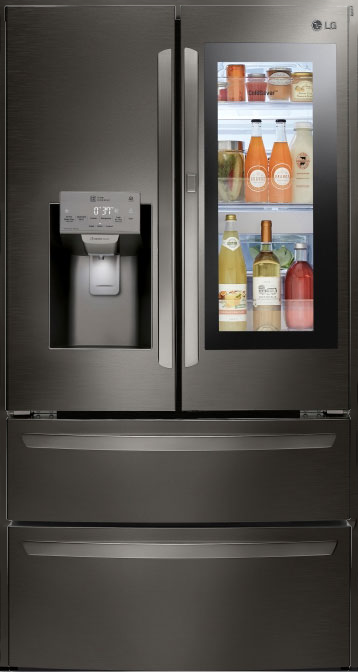 It's like window shopping in your fridge! LG InstaView™ Door-in-Door® refrigerators let you see inside without opening the door. Knock twice on the tinted glass panel and it will illuminate —letting you quickly access your favorite foods & beverages while preventing cold air from escaping.
Smart Cooking
Your phone practically does the cooking for you these days. GE offers "Chef Connect" while the Miele@mobile app on your smartphone works wonders! Miele hoods (pictured here) can sense when the range is heating up and turn on automatically. In addition, these hoods can be linked to Miele stoves and automatically set themselves to the optimum venting of kitchen vapors and odors.
Touchless Faucets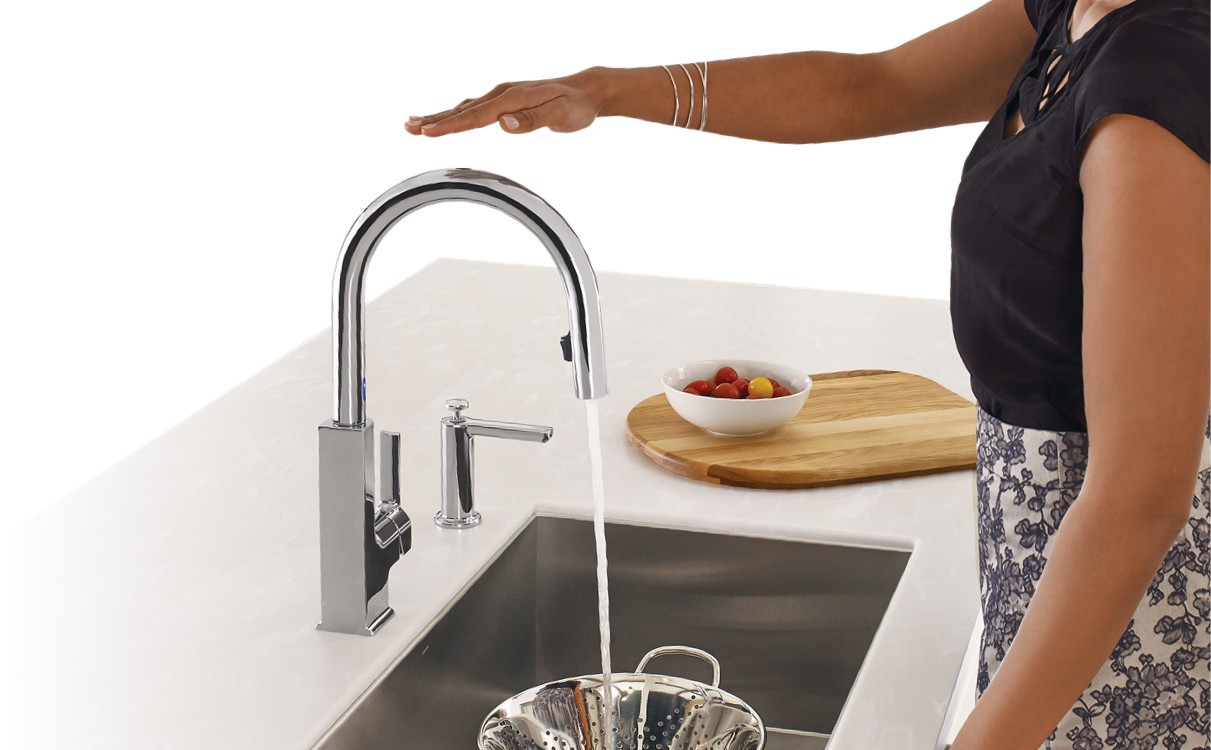 Touchless faucets, which are motion-activated, keep those dirty hands off the faucet altogether. The benefit: germs stay off the faucet and go straight down the drain with the soap and water. Moen makes touchless faucets for both the kitchen and the bathroom. Notice that they still include a handle if you want to go 'old-school' with your faucet operation.
Touch Faucets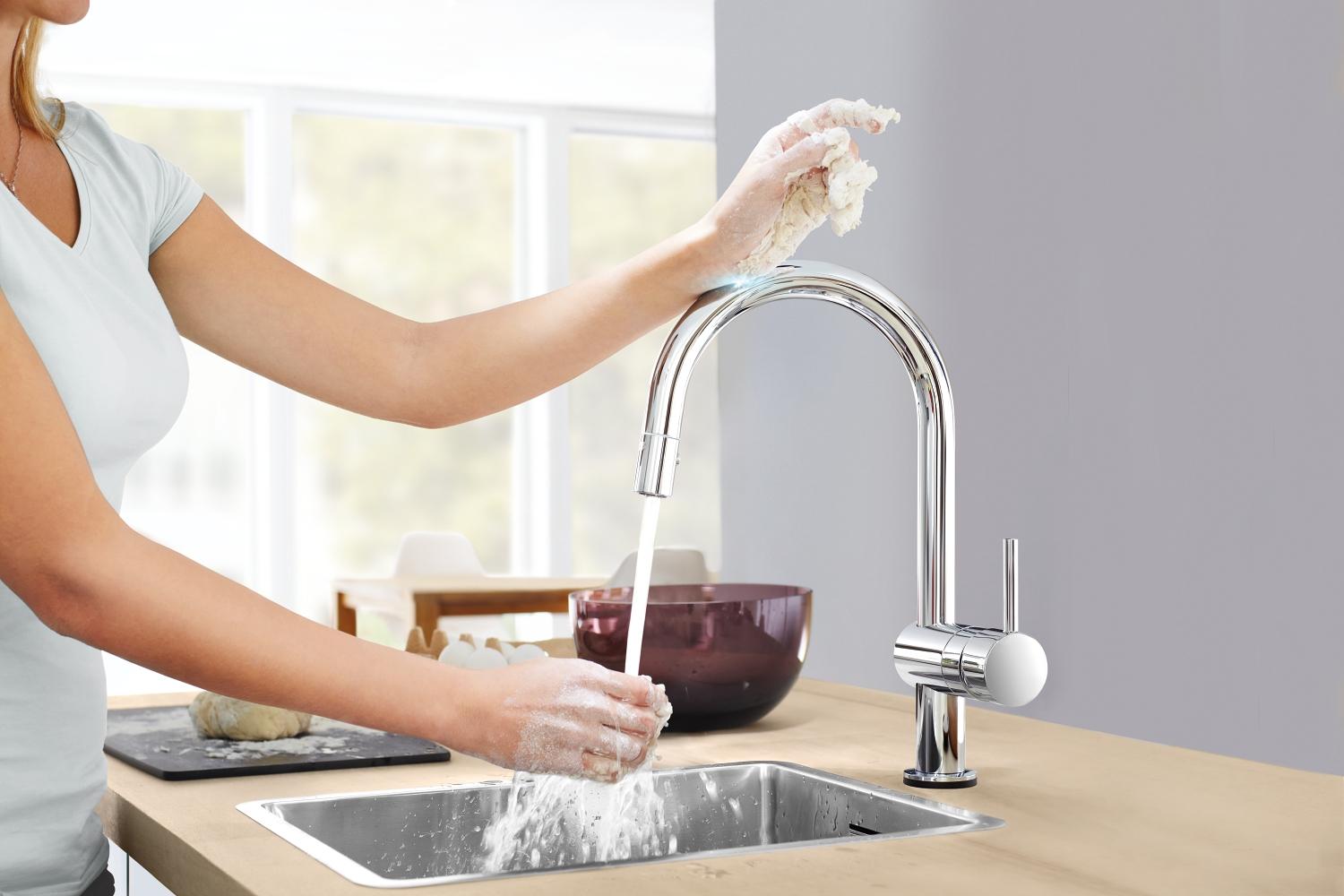 Not sure you trust that it will go on and off with the wave of a hand? These simple 'touch' faucets can be tapped anywhere on the faucet – even with an elbow – to turn them on an off. This faucet, from Grohe, includes touch-activated temperature control as well as cleaning mode (activated by touching the faucet for eight seconds). Hands covered in bread dough or paint will be clean as a whistle…and so will the faucet!
Samsung Laundry
Technology has also invaded the laundry room in addition to the kitchen. Samsung offers a ventless heat pump dryer which uses a 'refrigerant' instead of electricity to heat the air and recycles the same air to avoid wasting energy. It's much more efficient than a vented dyer.