Since we're all at home these days, many of us are wishing we were getting more activity. It made us remember one of the coolest projects we've ever worked on. This gym is fantastic and we're sure it's getting a lot of use right now. Of course, when you think "gym," you're probably picturing lots of exercise equipment – some weights…maybe a rower or a treadmill. Not this home gym! Instead, this is more of an all-ages playroom.
First, you'll notice the climbing wall. This is perfect for building upper body strength, plus it's just plain fun. The hand and footholds are color coded and can be moved to add difficulty or just new challenge.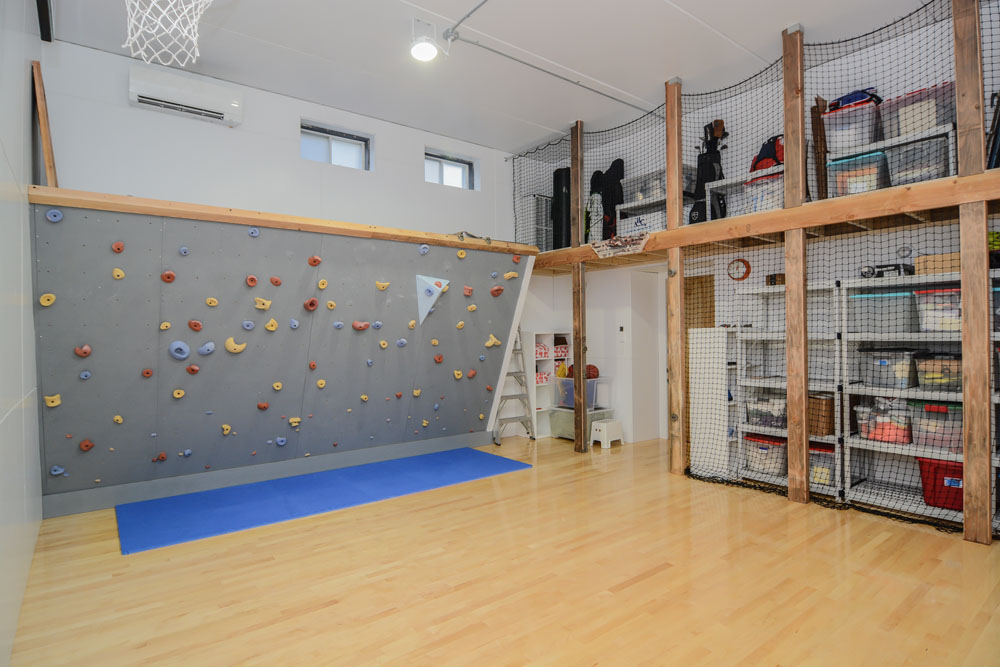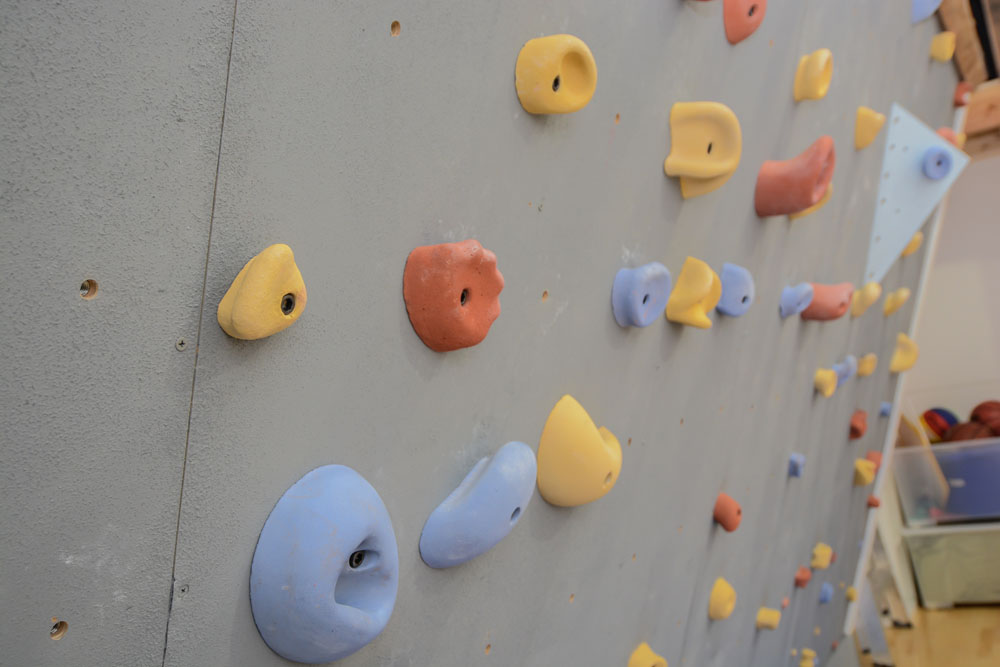 Anyone up for a game of basketball? The homeowner's family loves to shoot hoops. The wood floor is the perfect bouncy surface.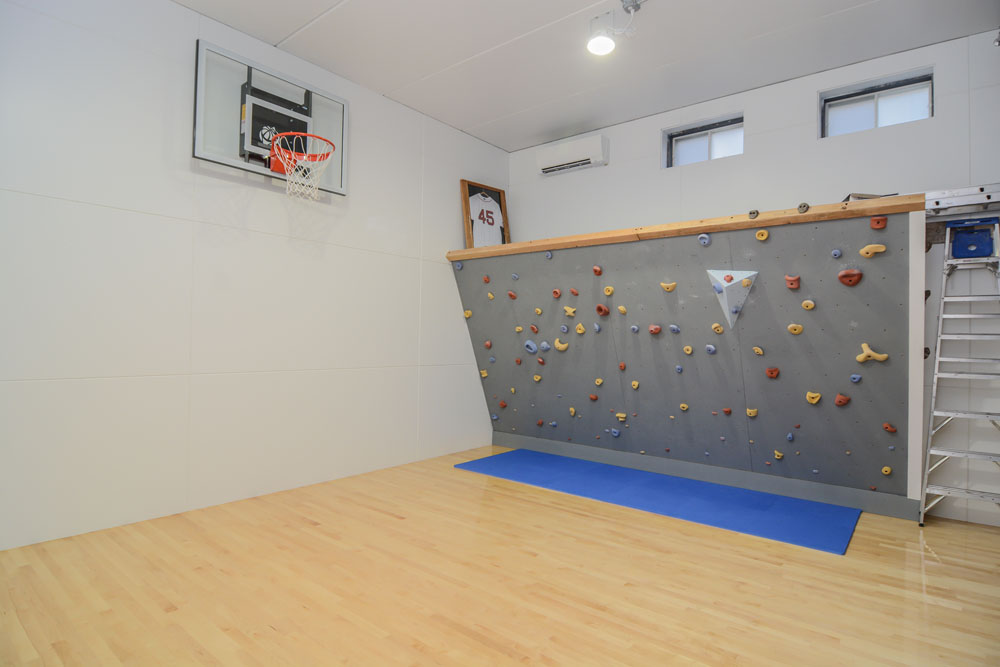 How do you keep the basketballs from escaping? Add netting to the storage area! No more lost balls.
And speaking of storage – this room has tons of it. The storage space is several feet deep and includes shelving and an upper level for longer term storage (think 'seaonal décor').