In 2009, Arlington resident Janet Fidelman was ready to remodel her cramped kitchen. She had originally purchased the home in 1979, and, all those years later, had decided that it was time for a major update. Janet said, "The kitchen was always big enough, it was just really inefficient." After hearing about Custom Contracting from a friend who had previously remodeled their own kitchen with the Custom team, she got in touch and the design phase began.
Janet's original kitchen had a "free-standing" oven/stove. In other words, there was no counter on either side, making meal prep difficult. Her goal was to gain more counter space, additional storage, and better functionality in a fresh, new space.
The renovation began with a complete demolition of the existing fixtures, including the cabinetry and flooring. The team also removed a vestibule and closet that had been next to the front door and removed an arched doorway to open up the room.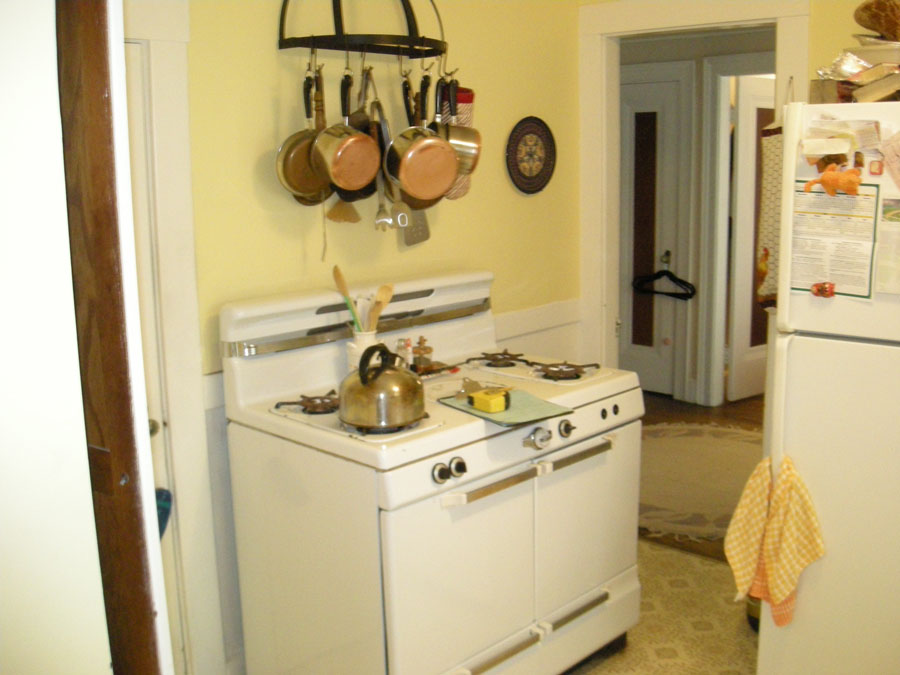 While it's already been ten years since CCI remodeled Janet's kitchen, it's important to note that Janet's been working with the Custom team all along, and wanted to return to them when she decided to remodel her unfinished basement and turn it into a suite of new rooms including a full bathroom and living room. Many of Custom's clients return again and again – whether they're remodeling another part of their home, building an addition, or have moved to a different house and are ready to start again. Custom Contracting has become a trusted partner for many local homeowners over the 29 years they've been in business!