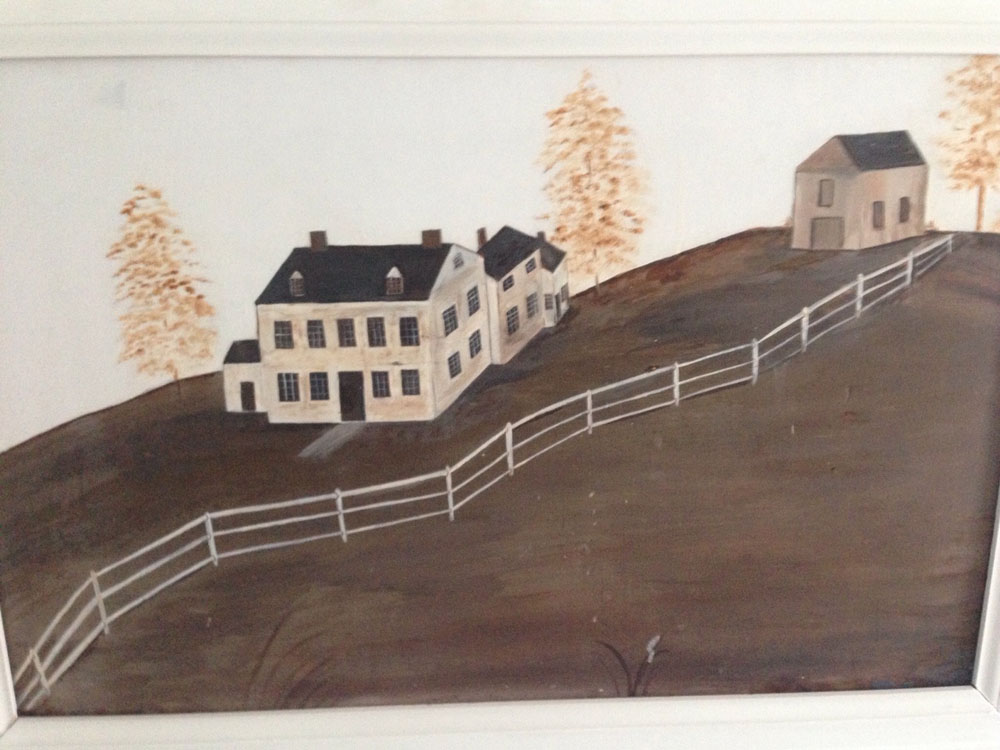 Tim and Sara Wondolowski love their circa 1810 home in one of Lexington's historic districts, but it was missing one thing: a garage. A painting they found hidden in their attic proved to be the inspiration for constructing a new carriage house to serve as their garage. 
After many months and meetings with Lexington's Historic Districts Commission, the Wondolowskis received permission to construct a post-and-beam carriage house that would provide much-needed storage while adding historic character to the property.  
For the design and materials, Tim contacted Country Carpenters. Based in Hebron, Connecticut, Country Carpenters provides pre-cut, pre-engineered kits for building New England-style post-and-beam garages, storage buildings and barns. The company mills and ships to customers all of the necessary materials, which a professional carpenter then uses to build the structure.  
It was at this stage that Custom became involved. Tim interviewed a number of potential general contractors, but none worked out until a friend suggested Custom. "We were excited to be involved in this project from the start," said president Bill Farnsworth. "This was a unique opportunity to build an historic-style building with pre-milled materials." 
Integrity Maintained  
We broke ground for the foundation last October and started construction soon thereafter. The driveway needed to be removed and redone to allow for the correct elevation to meet up with the garage and provide proper drainage. As a result, the walkways from the house were also redone to connect to the new driveway.  
After three months, the project was mostly complete and overhead doors were ordered to match the style of the building. The Historic Districts Commission weighed in on exactly what was permissible regarding certain details, which meant the Wondolowskis couldn't add a decorative cupola to the roof and had to opt for a gray exterior.  
In the end, the new carriage house is a beautiful interpretation of what an original out building would have looked like. The Wondolowskis are thrilled to have garage space for their cars and to have maintained the integrity of their historic home.