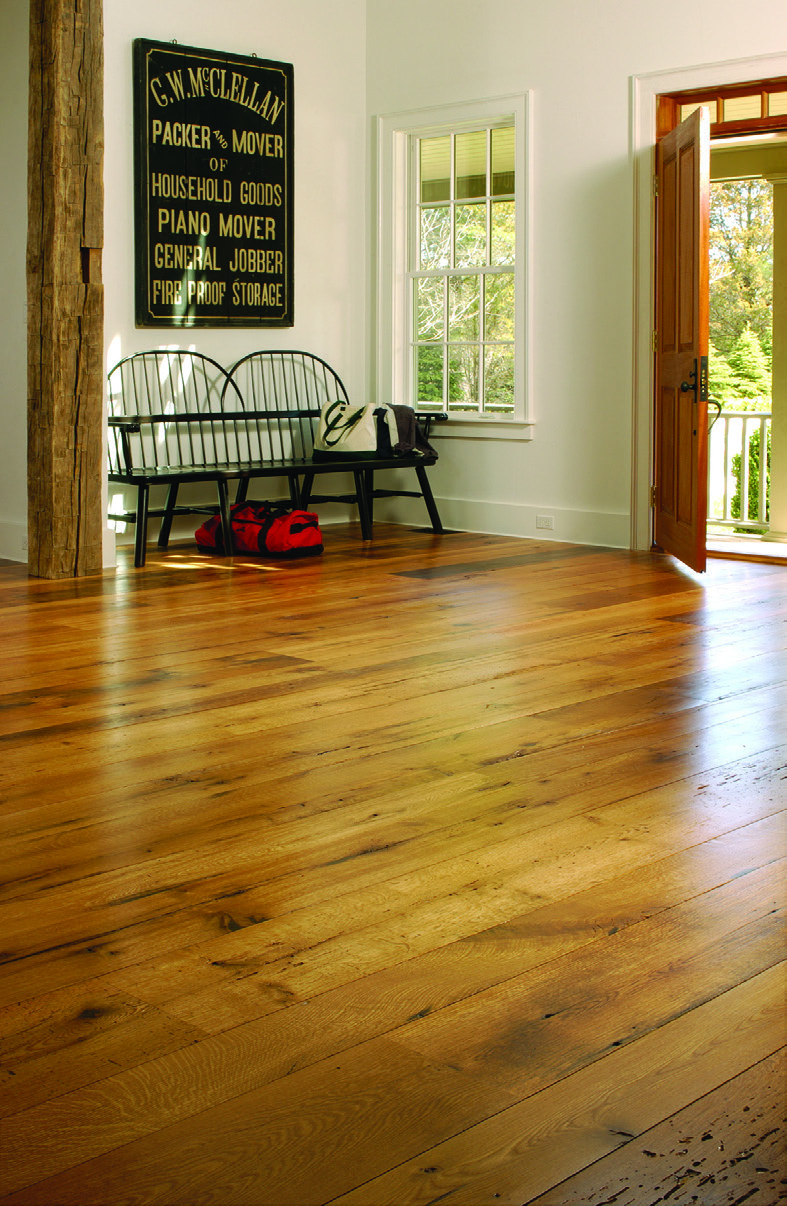 With its authentic look and eco friendly back story, reclaimed wood flooring is clearly in vogue these days. Floors featuring wood salvaged from old factories, barns and other old buildings are finding favor with homeowners nationwide.
We recently discussed this trend with Dean Marcarelli, chief marketing officer at Carlisle Wide Plank Floors (Stoddard, N.H.), which has offered reclaimed wood flooring since 2001.

What do you think appeals to homeowners about reclaimed wood flooring?
"It starts with the texture, color variation and all the interesting markings of its past — such as knots, nail and worm holes, and mineral streaking — that are naturally inherent in reclaimed wood. Homeowners also embrace the historical connotations of their floor coming from old mills and buildings, and can imagine the role that each board played. The environmental aspect is an added benefit, though that's usually a secondary consideration."

So the flooring often has a story behind it?
"Definitely. The wood typically comes from structures from the mid-1800s or earlier. Several years ago, we sourced reclaimed wood from Vermont's Windsor Machine Company building, which was more than 100 years old. Windsor produced automatic lathes for the World War I effort. In 1916 it was taken over by National Acme Company, which remained there until 1933. Goodyear, which manufactured rubber soles for shoes, reopened and dramatically expanded the plant in 1936. The wood we sourced from this building now has a new life in homes across the country."

Are there certain home styles where reclaimed wood flooring works particularly well?
"Reclaimed wood flooring is very versatile and a great backdrop for any style of home. The wood's characteristics add to the ambience of a contemporary space but also complement a rustic interior. The increasing popularity of the industrial look along with design trends that mix modern styles with vintage or rustic elements make reclaimed wood a natural choice. Our clients have chosen reclaimed flooring for every style from an urban flat to a traditional farmhouse.