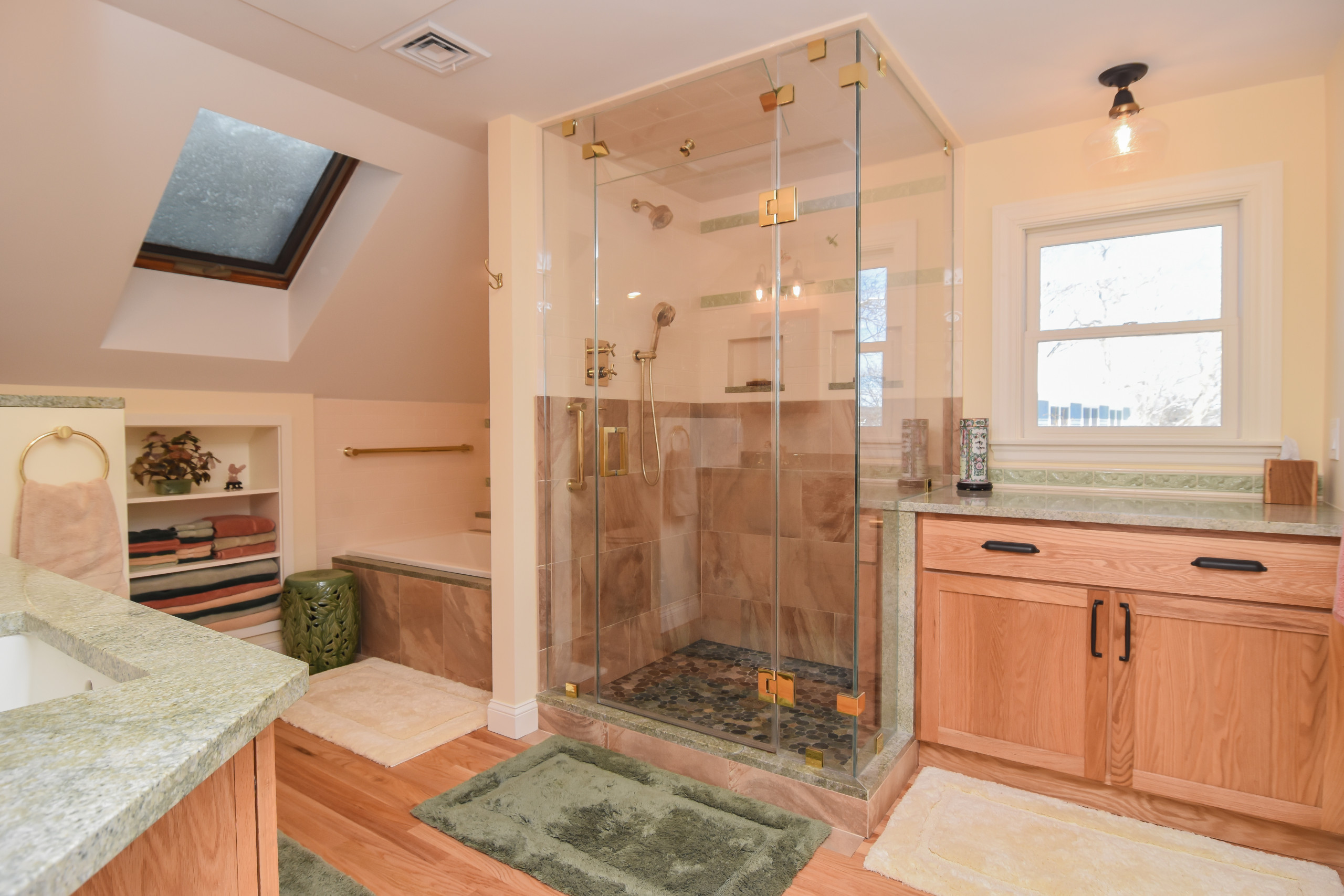 When Wendy Swanton called us to remodel her bathroom, we were thrilled. Why? Because Wendy is an example of one of our favorite calls – she's a previous client we've worked with many times over the years. Our "remodeling relationship" started in 1990 when the Swantons purchased their first home in Winchester – a Victorian house. Later, they downsized to a Cape Cod-style home on the lake and called the CCI team to remodel their kitchen in 2019.
The kitchen was a large project. A small addition had already been added, but the CCI team lofted the ceiling and added a skylight, making it feel larger. "We couldn't be happier with the kitchen!" Wendy said.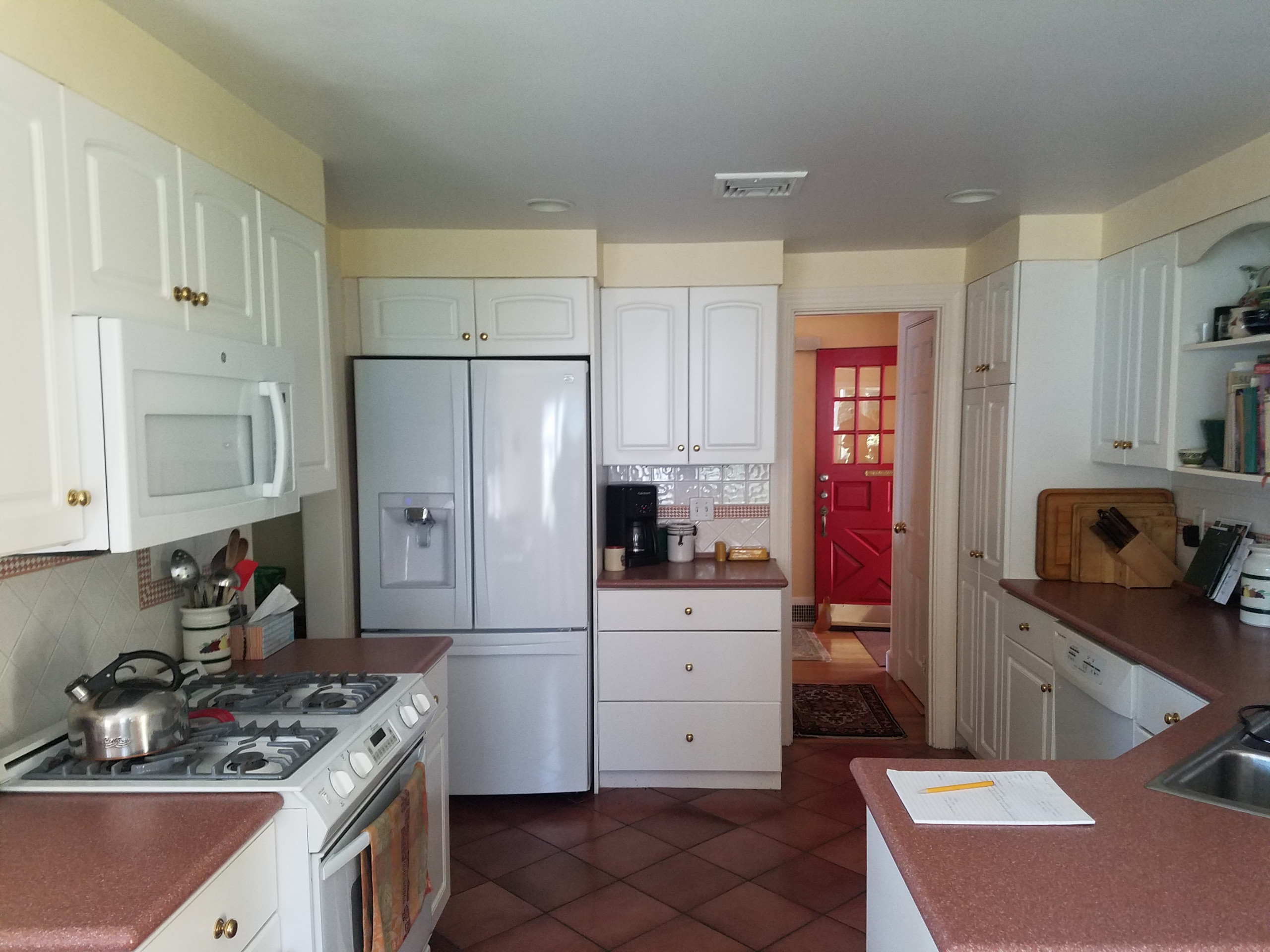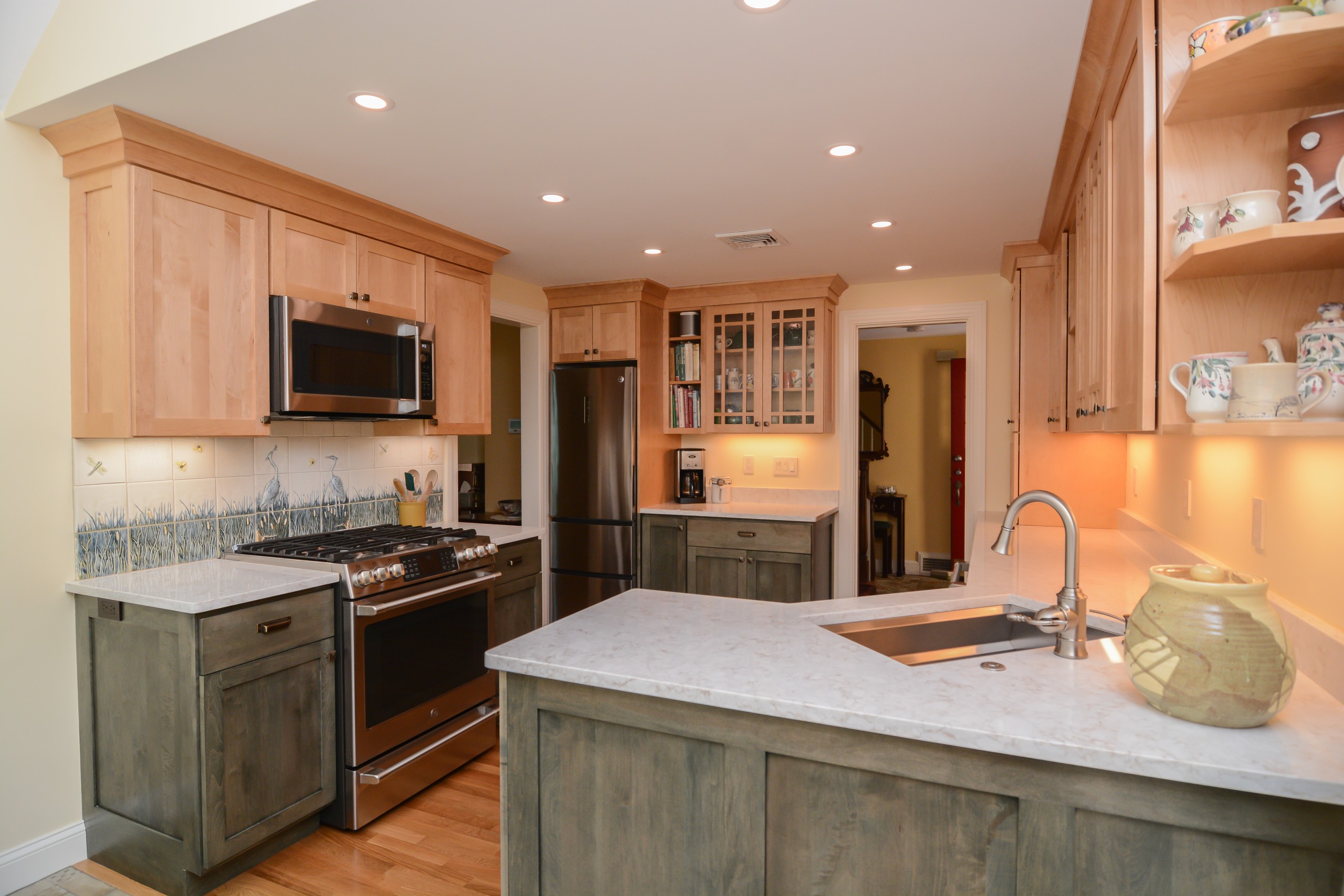 With the kitchen complete, the Swantons eventually started planning for a full renovation of their primary bathroom. The original bathroom was long and fairly large, but it had dated fixtures and its only source of natural light was from a skylight. The new design included the removal of a linen closet to make room for a new window. Today, there's a spectacular view of the lake through the window!
Just like in the kitchen, Wendy was very clear with her vision for the renovation. "I prefer nature-based colors because our house is right on the lake surrounded by oak trees and woods. The palette of colors we chose for both the kitchen and bathroom reflects that: greens, browns and yellows." The material choices also reflect Wendy's love of nature including hardwood oak flooring for warmth rather than tile. The Bertch cabinets are also oak and are topped with granite counters from Stone Surfaces.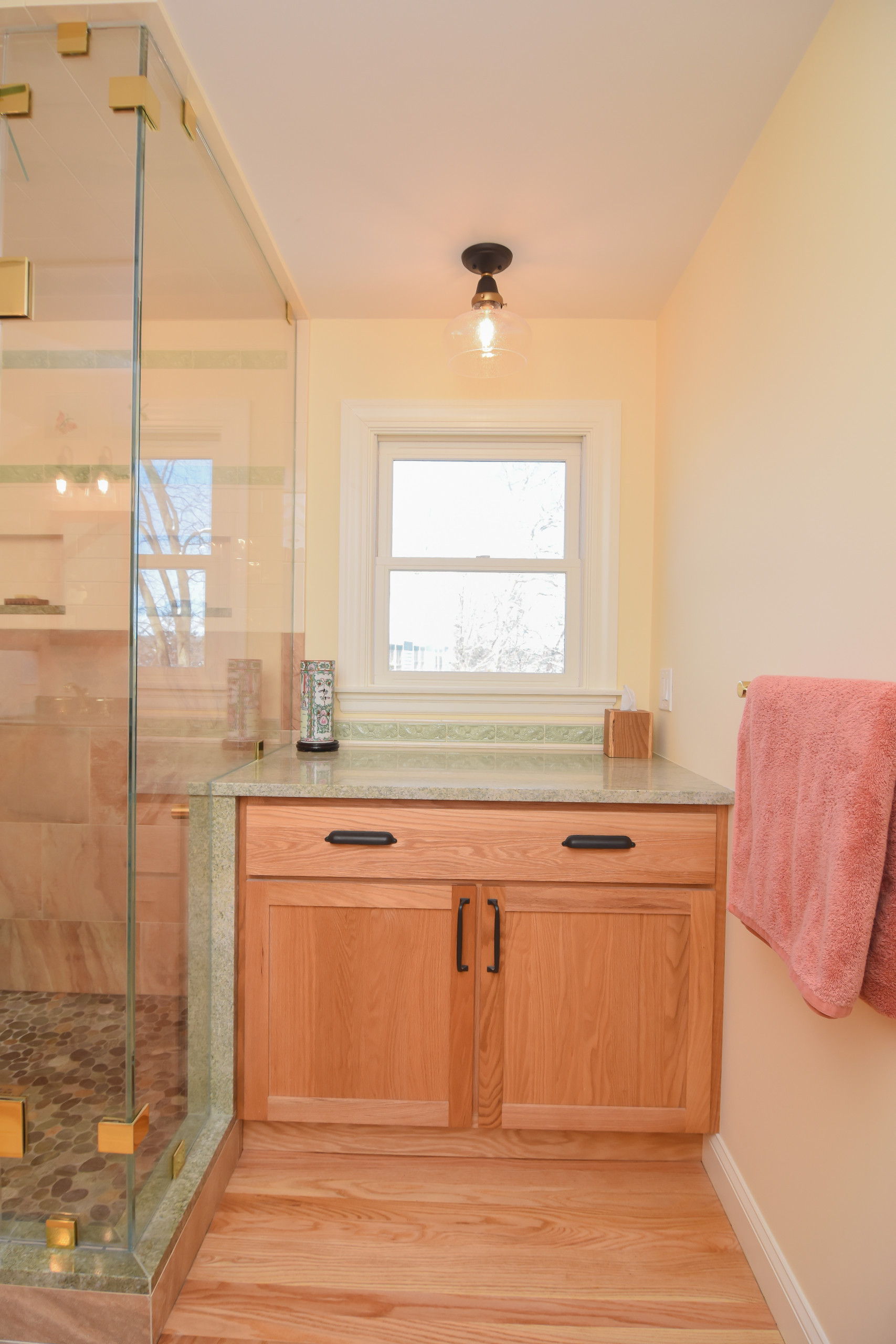 Originally, the bathroom had a narrow, stall shower. One of the Swanton's "must-haves" was a steam shower wrapped in glass. The tile in the shower is creamy white above with larger brown/cream tiles on the bottom. "Slices" of real stone are on the shower floor, adding another nature-inspired element. Decorative tiles including butterflies and fireflies have been inset into the design.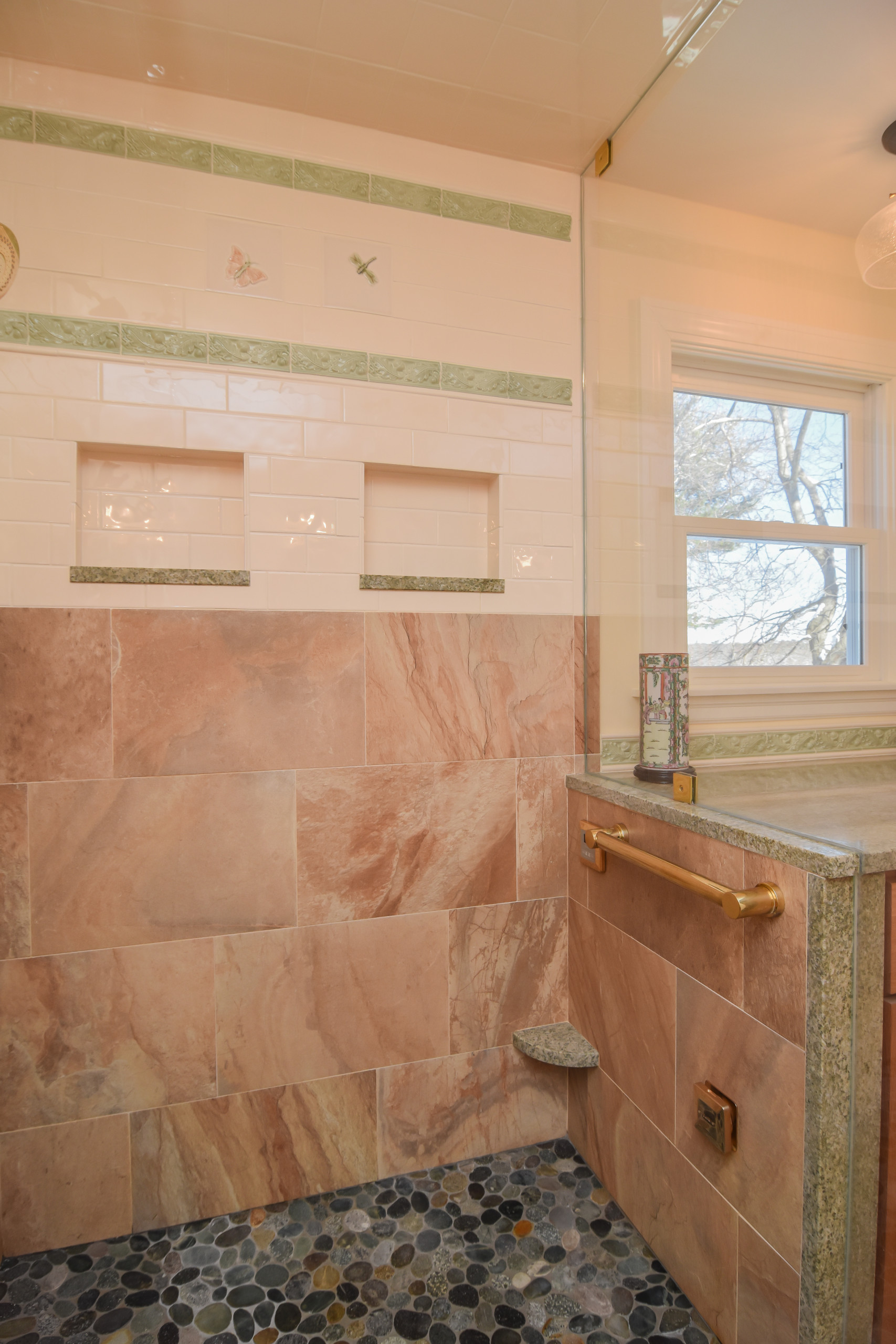 Next to the steam shower is a deep soaker tub. "I wanted something deep enough to really soak in," explained Wendy. The cast-iron tub features a heated back so that it never feels cold. Elegant brass fixtures were chosen for both the shower and the tub.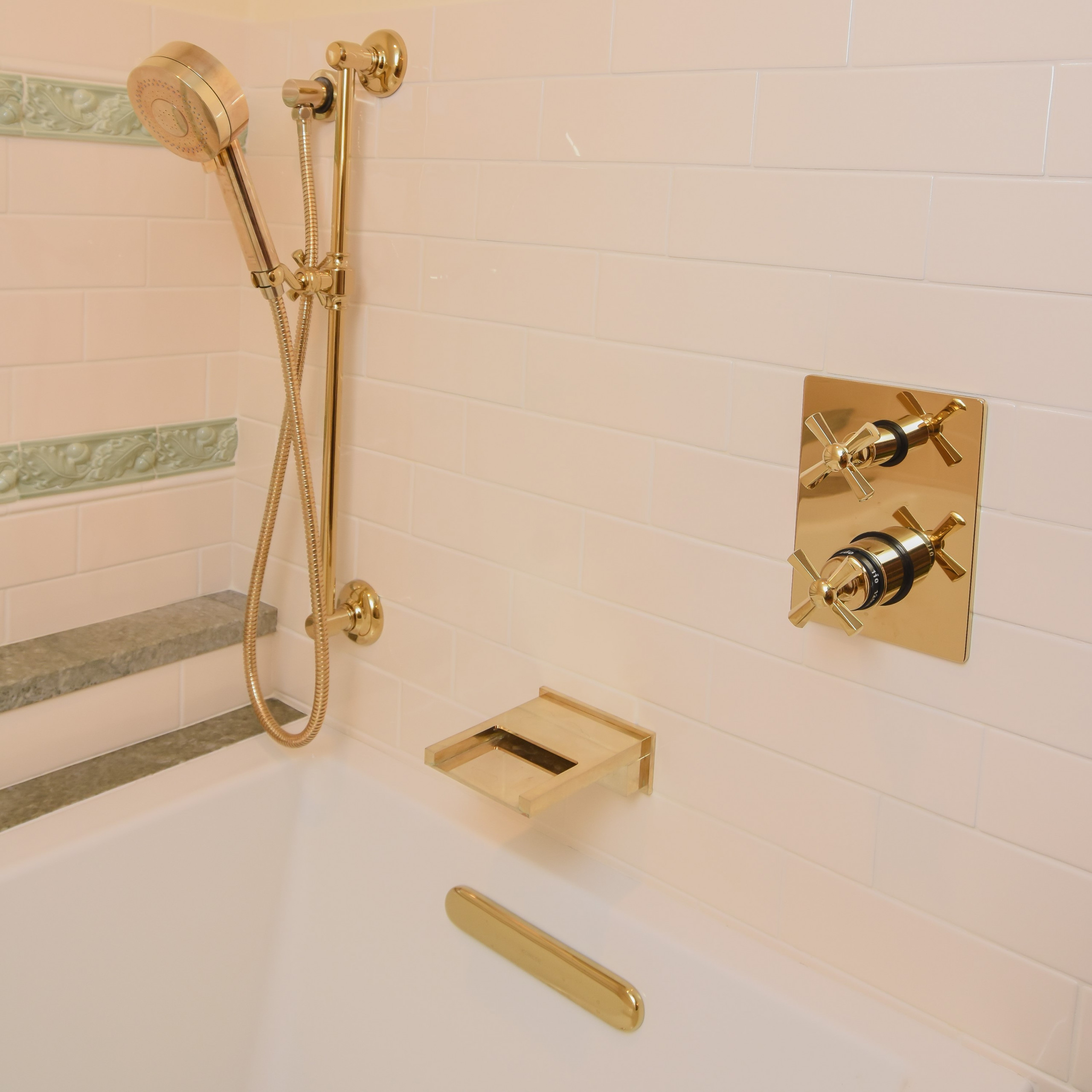 Of course, the bathroom also features his and hers sinks with a soft green granite countertop and brass faucets.  There's plenty of counter space above … and storage below.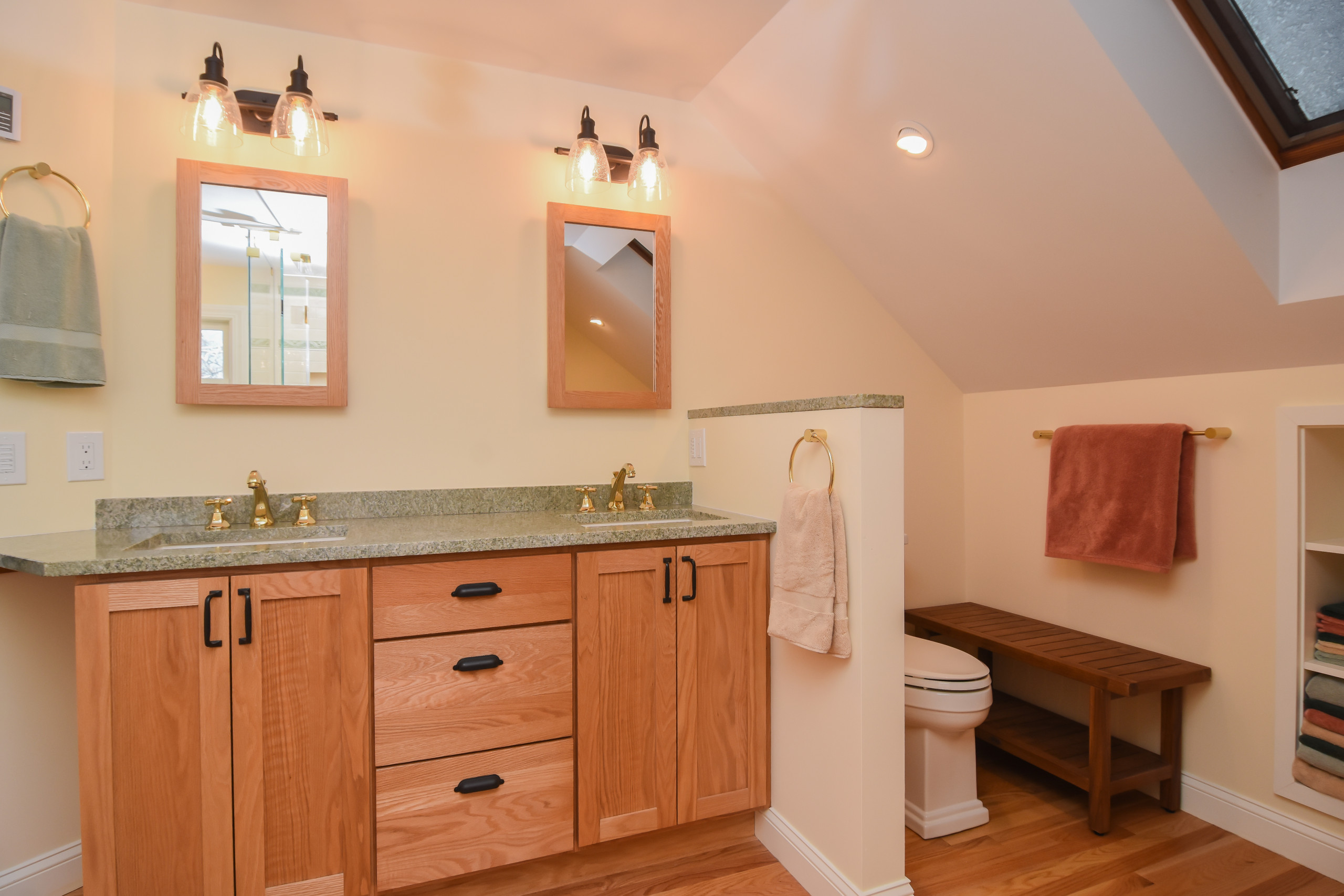 "What I really appreciate is that, for every little snag that came up in the project, the Custom Contracting team had a solution," according to Wendy. "I know I can be a little picky about exactly what I want and the whole team was very patient. They're great people that you can trust."
Thank you, Wendy, for trusting us with your project! We think it looks great!!
To see all of the photos of this home, click here.