Recently we posted a blog on kitchen sinks. Now it's time to take a look at the bathroom. You may think that in a smaller space, particularly in a guest bathroom, that it might be easier to choose. In fact, there are a lot of design choices that need to be made once you've analyzed the space, how much room you have to work with, and what your design style is.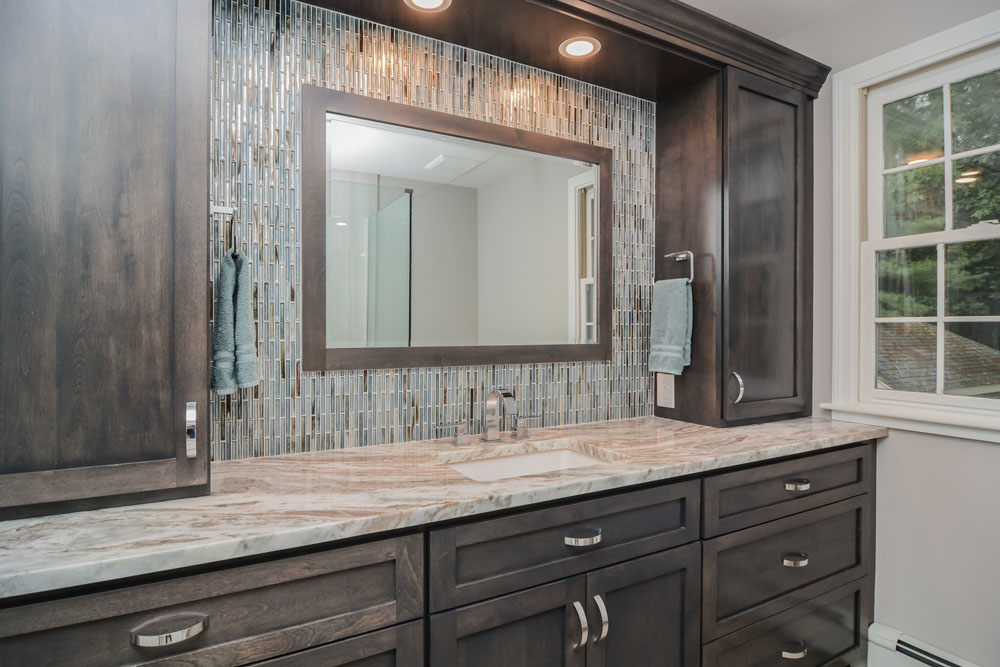 Undermount sinks are one of the most popular choices for family or master bathrooms. Easy to clean (simply wipe water and spills directly into the bowl), they create a seamless, clean look for busy bathrooms. Undermount sinks work best with granite or quartz counters so they can be easily sealed against water when they are installed.
We often see this combination of granite paired with an undermount sink when clients are having double sinks installed. Double sinks are particularly helpful in the master bedroom and shared family bathrooms. After all, mom may want her own space for beauty products and multiple kids may need multiple sinks to make bedtime go more smoothly.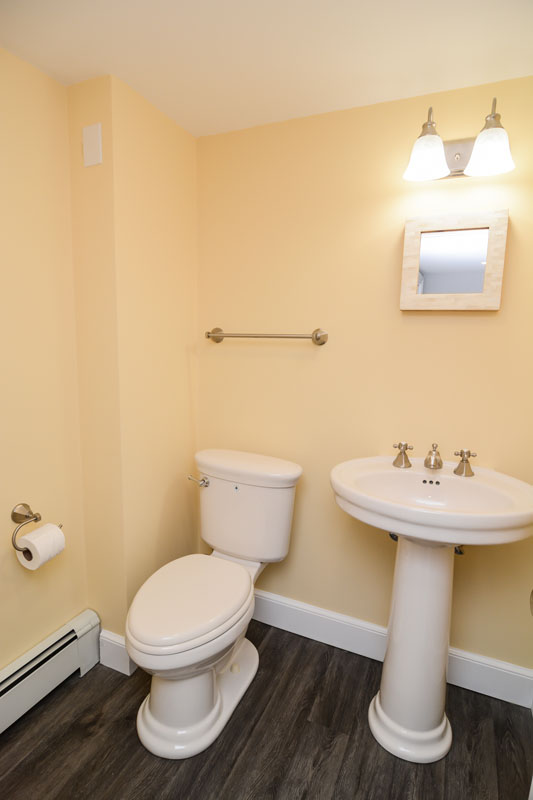 Pedestal sinks are the perfect choice for vintage style bathrooms or if you are remodeling a low-traffic guest bathroom. Clearly this isn't the best option if you're looking for storage or if you'd like lots of counter space, however, pedestal sinks are perfect if your waste pipe goes through the floor.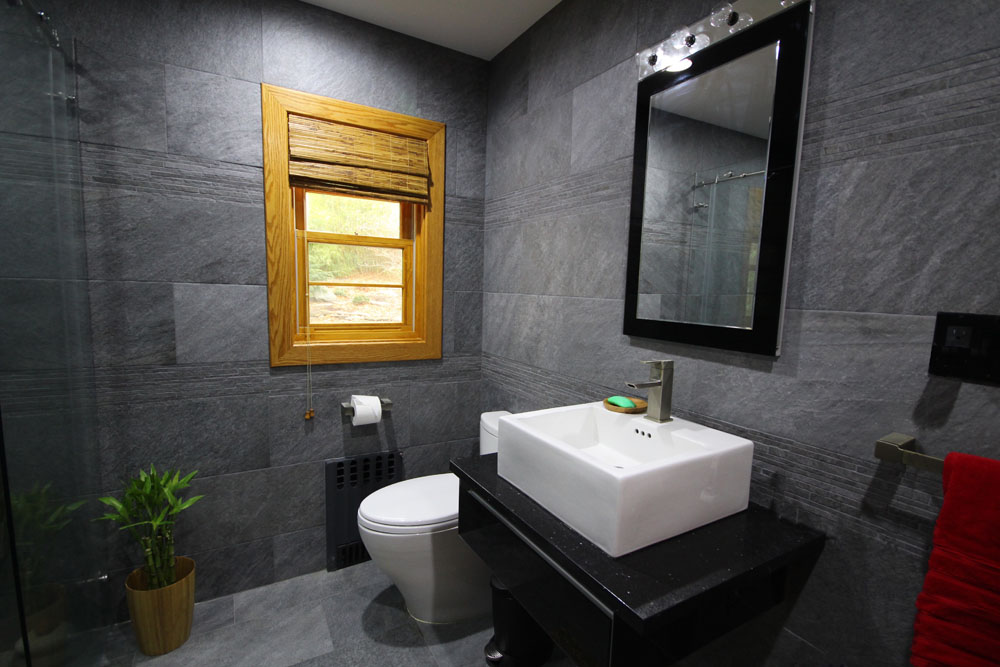 Vessel sinks are an eye-catching option. The bowl of the sink sits either completely on top or only partially within the surrounding counter – this is a great option if you are repurposing furniture, such an antique dresser, into a sink cabinet. Extra thought needs to be put into the height of both the counter and the bowl itself to make sure that the sink is comfortable to use.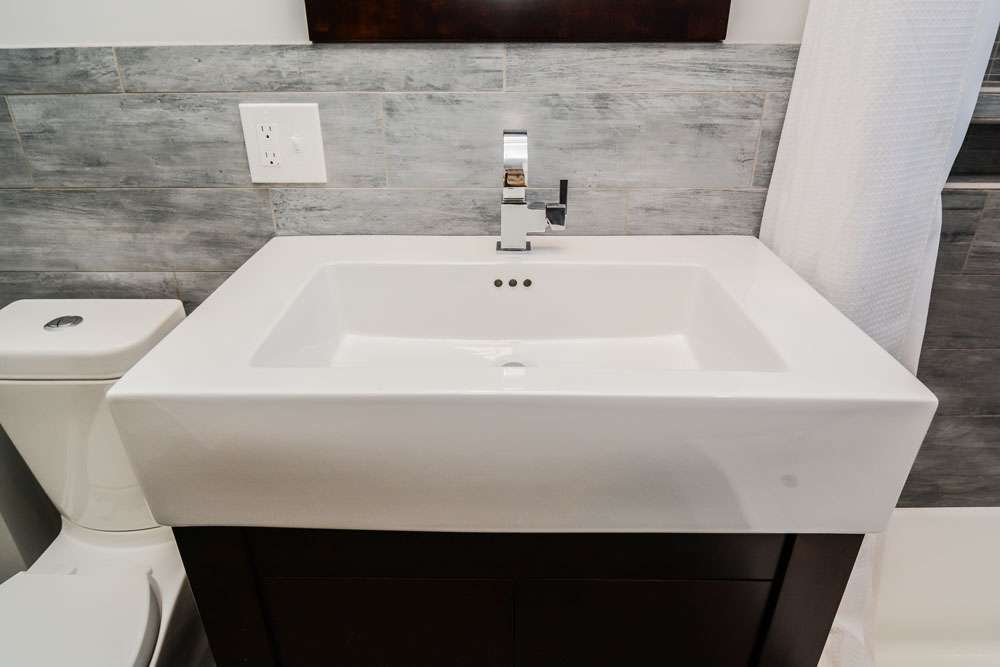 Integrated sinks and counters are created from the same material and are all one piece. Sometimes this is a lower-cost option that's easier to install if you're going for DIY but won't have a custom look such as the one pictured below.
Don't forget the drain!
When you think of drains, you probably think of a stainless steel "button" at the bottom of the bowl. Well, times have changed! There are now a wide variety of drains available, especially for those who tend towards modern style. The pictures below are from two different bathrooms in the same home. In both cases, we worked with the homeowner to help them choose modern sinks with integrated drains.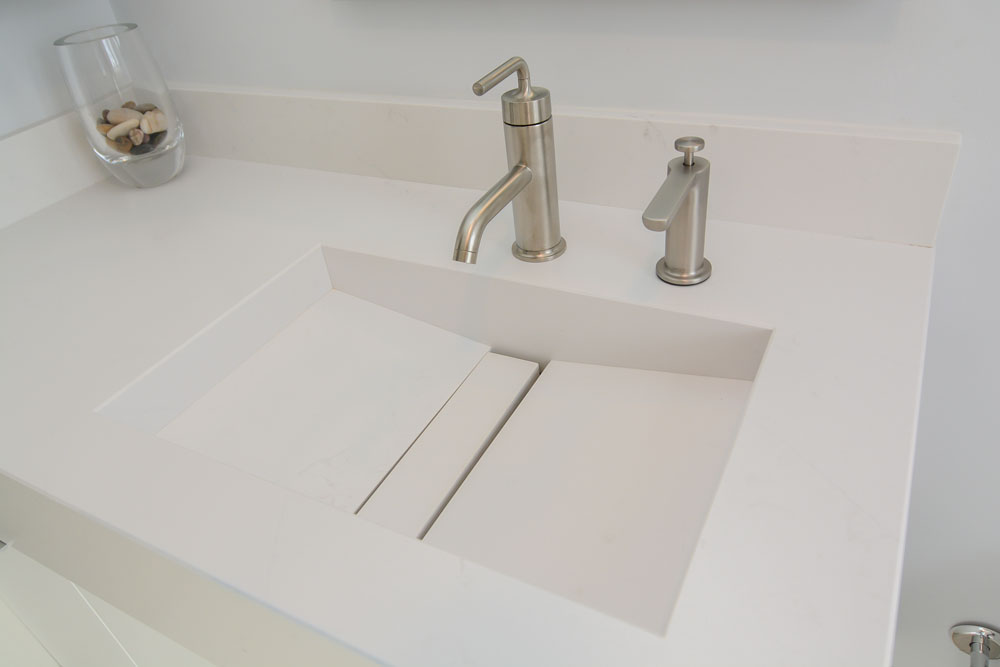 Inspired by any of the images? Or have you seen a sink that might be the perfect choice for the new bathroom you're imagining? We are a great choice for homeowners who want a simple remodeling process. At Custom Contracting you'll work with a dedicated team of designers and skilled construction professionals to create the new rooms you've been dreaming of.
Custom Contracting, Inc.
1267A Massachusetts Ave.
Arlington, MA 02476
Phone: 781-648-2835