Kitchens have long served as the hub of the home. Today's kitchen renovations are fully embracing that identity, with the kitchen island evolving from a place for basic meal prep to a multi-functional center for activity and entertaining.
Expanding in Size and Function
In recent years, more of our clients have expressed a preference for islands with generous surface area and that incorporate seating ― a place to share family meals, get ready for a dinner party, gather for appetizers or lay out a beverage bar.
Built-in cooktops, microwave drawers and steam ovens are popular, and larger islands allow room for hideaway features like slide-out spice racks, trash cans, dish storage and table extensions.
Islands can also become convenient work-from-home spaces with room to plug in a laptop, charge a phone or spread out chemistry and geometry textbooks.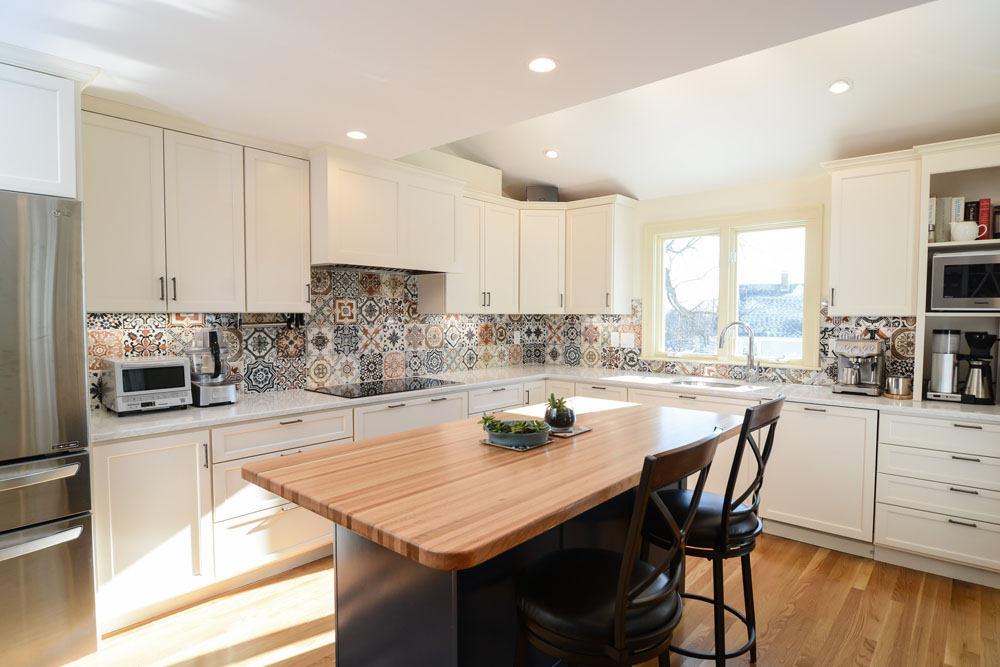 A Design Centerpiece
The new kitchen island can be a design centerpiece ― a refuge in a busy space, with thoughtfully appointed aesthetic touches. We're seeing quartz, soapstone and granite countertops as well as contrasting colors and materials that combine stone, wood, tile or concrete to elevate the design.
Islands featuring the "waterfall effect" maximize the impact of striking surface materials to create a true statement piece. In these designs, countertop edges turn down at a 90-degree angle and extend all the way to the floor.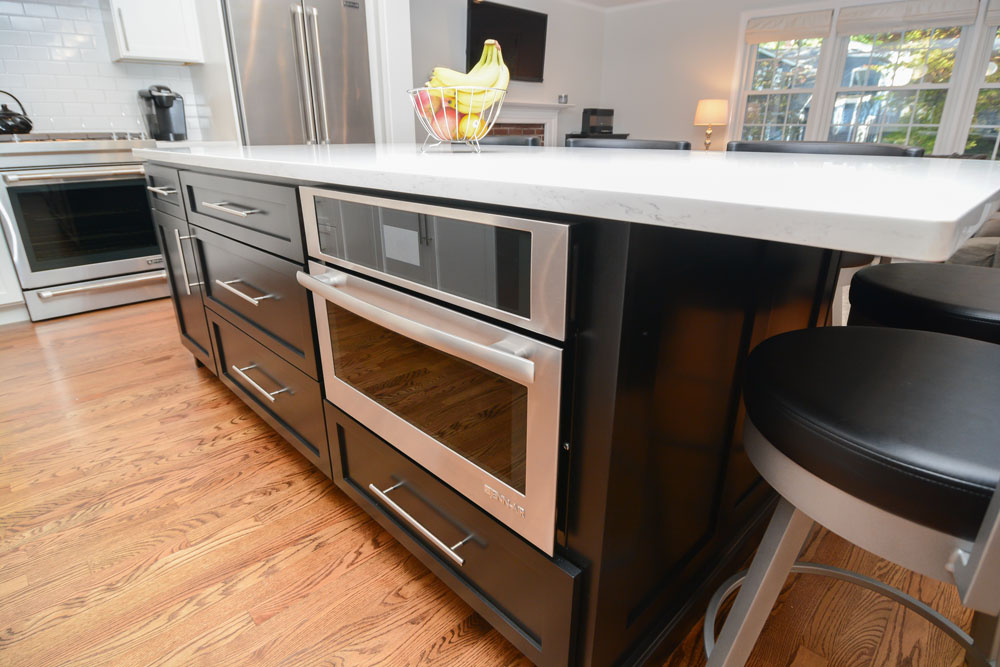 Electrical and Other Challenges
Building the modern kitchen island requires planning and specialized expertise, including a well-considered electrical approach. For example, code requirements prohibit outlet placements that lead to cord looping and other hazards, and a countertop that extends six inches or more cannot have outlets underneath.
The weight of the island (and the people congregating around it) can challenge structural integrity. It may require reinforcement and a structural engineer's letter to protect your investment and satisfy your community's building department.
While in-island sinks might sound enticing, they may bring significant plumbing challenges without an adjacent wall to accommodate a vent and drain. A possible but complicated alternative involves a bow or looped vent inside the cabinet.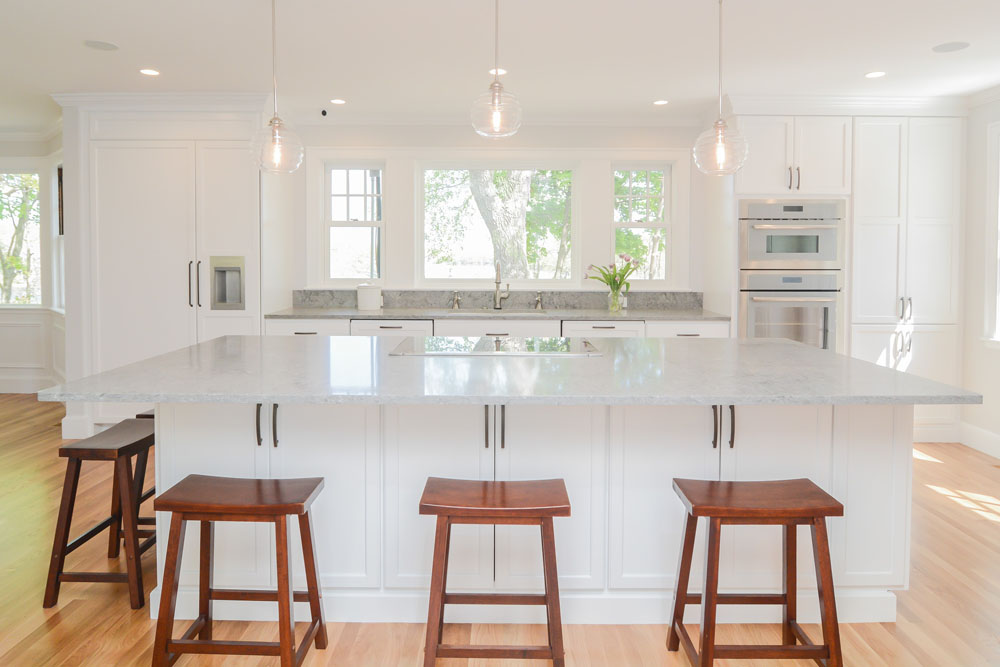 Bringing Long-term Rewards
Yes, the new kitchen island designs bring a range of challenges. But the homeowners we've worked with will attest that getting the island they want yields a great return on investment that benefits the entire household.
If you're thinking about expanding the functionality of your kitchen with a beautiful, multi-functional workspace and friends-and-family gathering spot, call Custom: 781-648-2835