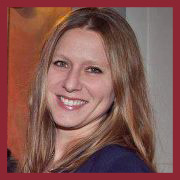 Our clients have a variety of motivations for remodeling their kitchen and/or bathrooms. Scenarios range from a growing family that needs more space to a couple who's finally ready to build out their dream kitchen or bath.
Regardless of what motivates the homeowners, the key to creating a successful kitchen or bath plan is learning how they live in and use their space. From the firs meeting and site visit, here's a look at the types of questions we might ask to understand your goals:
Kitchen
Are you a gourmet chef or baker? That will influence such factors as oven and ranges, countertop surfaces, storage options and general floor space.
What appliances are important to you? Before designing a floor plan, we need to know what you have in mind (e.g. double fridge, standup freezer, commercial range) and make sure they fit the flow of the room. •
Do you like entertaining? If so, you'll want an open floor plan, an island to gather around, lots of counter space, storage for large platters and glassware, etc.
 Is family time a priority? That is, do you want to provide a functional space where the family can gather for years to come?
Bath
Do you need more privacy? If mom and dad want space of their own, carving out a master suite might help.
Does "aging in place" appeal to you? It may be time to start thinking about options that will bring you through retirement without sacrificing style or function.
 Do you consider the bath to be a sanctuary? Soaking tubs, air jets, aromatherapy and a walk-in shower with multiple showerheads might all be considerations.
Is the bath not up to par with the rest of the home? Perhaps an update will bring everything in line.
At Custom, we have almost 25 years of experience understanding what homeowners want and working through the design elements of kitchen and bath projects. Our in-house design capabilities — and the fact that we're a direct dealer for two cabinet lines — give us the ability to design the kitchen and/or bath of your dreams within a realistic budget.
Custom Contracting designer Nikki DeFelice graduated from Endicott College with a degree in interior design and has worked in interior and kitchen/bath design for about 20 years. Part of our team since 2001, she is responsible for kitch-en/bath design along with selecting and ordering cabinetry and countertops.
| | |
| --- | --- |
| Custom Contracting, Inc. | Phone: 781-648-2835 |
| 1267A Massachusetts Ave. | Fax: 781-648-0907 |
| Arlington, MA 02476 | Email: cci@custom-contracting.com |