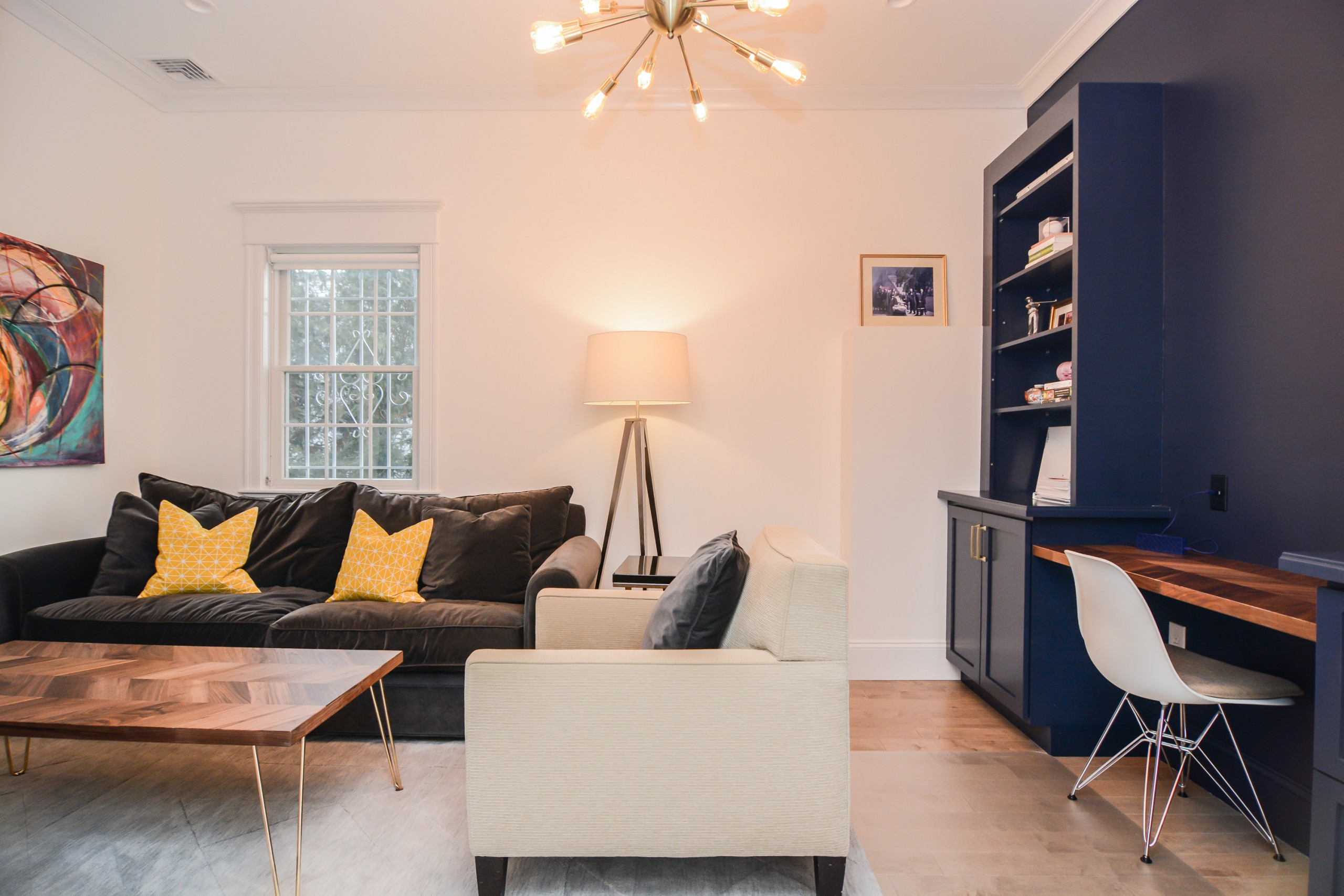 The year 1990 saw the reunification of Germany, Margaret Thatcher resigning as prime minister of the United Kingdom, the beginning of the Human Genome Project … and the founding of Custom Contracting.
Okay, so Custom opening its doors didn't cause quite the same stir as those other events. But we've managed to stick around long enough to celebrate our 30th anniversary this year.
Evolving Into a Family Business
How long has Custom been around? Long enough that some of our kids have grown old enough to join the firm.
President Bill Farnsworth's son Sean Farnsworth came on board in 2007, and daughter Sterling Bump followed in 2016. General manager Scott Blain's son Tommy Blain and son-in-law Tyler Beauregard were hired in 2012 and 2015, respectively. Carpenter T.J. Kane and laborer Darren Zinsouply, long-time friends of Bill's and Scott's kids, are part of our professional family too.
Bill and Scott have taken pride in seeing Custom evolve into a family business primed to continue into the next generation — and in assembling a loyal and experienced team. This is an environment where younger carpenters can get hands-on training from veteran carpenters and work their way up in the company. It's a supportive culture that gives people the chance to build a remodeling career right here. 
The Impact of Technology
When Bill and Scott joined Custom in the early '90s, they weren't exactly on the cutting edge of technology. In fact, neither had never even used a computer.
Slowly they began to bring technology into the business in an effort to streamline operations. First came Microsoft DOS (remember those floppy disks?), followed by software like Professional Write to draft proposals.
We've since upgraded our systems about a dozen times, and mobile technology is now part of our employees' daily lives. That's made it much easier to communicate and collaborate with clients and other team members.
Technology has also transformed employee training. We continue to invest in National Association of the Remodeling Industry (NARI) certification programs for our younger carpenters. But a wealth of training materials is also available online. Putting in decking, building a cabinet, installing glass — you can find all kinds of how-to videos on these and other remodeling topics on YouTube. We didn't have resources like that three decades ago.
The Marketing Game Has Changed
The original Custom website went live sometime in 2000, and our newsletter has been around in its current incarnation since 2005. We've made incremental changes to both ever since. In recent years, we've also expanded our digital presence via Facebook, Instagram and Houzz.
Interestingly, technology has also changed our relationships with clients. Years ago, we spent a lot of time educating clients about things like product selection. Now, that often isn't necessary. Before even engaging with us, homeowners research products and other topics online. They're definitely better informed than our clients were back in the old days.
One thing that hasn't changed since 1990, however, is our guiding principles: Do high-quality work. Deliver impeccable customer service. Hire the best people — and train them well. Work with the best trade subcontractors, suppliers and vendors.
Thanks to our clients, employees and everyone else who has helped us reach this major milestone!