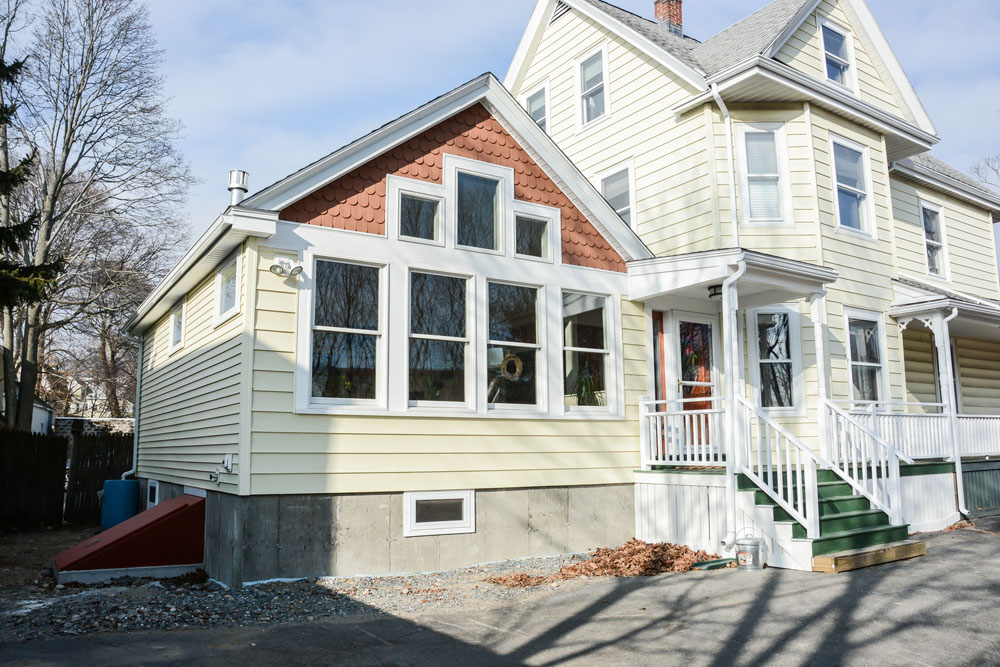 Aging in place — the ability to stay in your home as you get older — is very much on the minds of homeowners these days. And more and more, it's something that we've been accounting for in our projects at Custom.
Arlington's Richard McElroy and Ann LeRoyer offer a case in point. They've lived in their house, built in 1900, for 25 years. After spraining her ankle a couple years ago, Ann experienced how tough it was to get up and down the stairs to use the house's only bathroom, located on the second floor.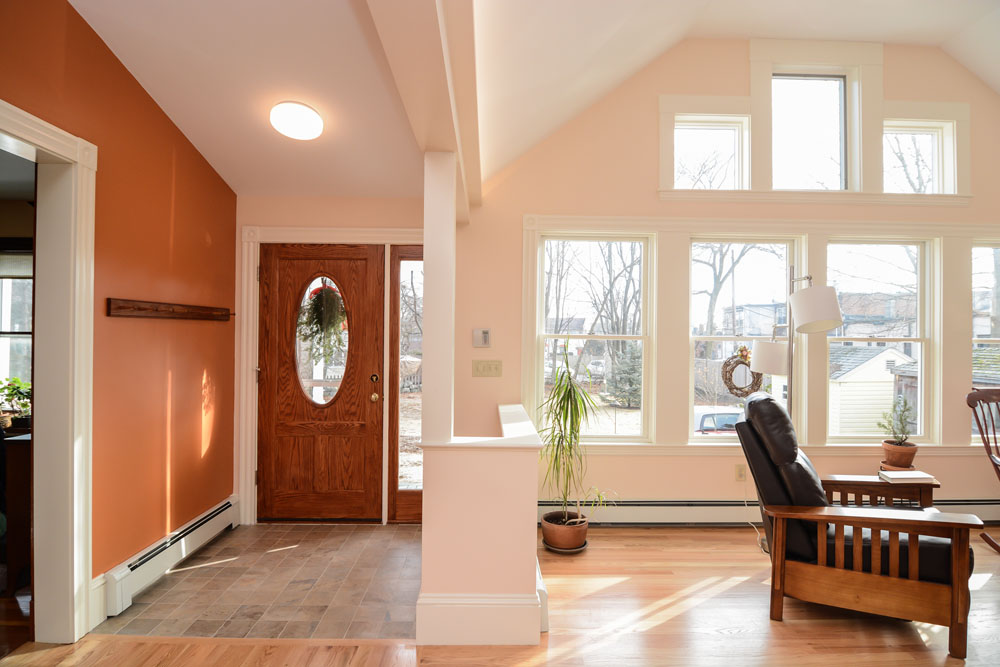 "We're both retired, and we talked about where we'd want to live down the line," Ann says. "We love our house and its location near Mass Ave. and the bike path. But we realized that in order to stay here long-term, we'd need to do some things to make it more livable."
After an architect and structural engineer worked out the plans, Richard and Ann chose Custom to bring the project to fruition.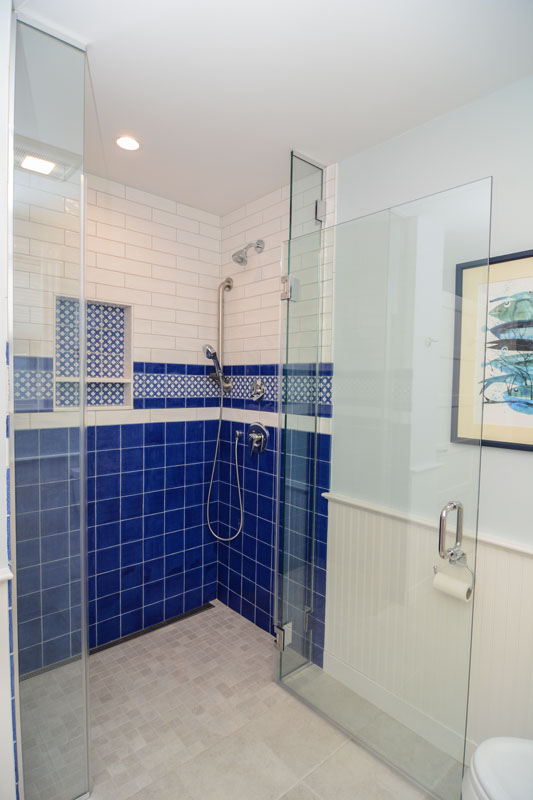 More First-Floor Living Space
The primary goal for Richard and Ann was to improve their living space on the first floor. The plans called for a 23′ x 24′ one-level addition consisting of a family room, bathroom, laundry room, entry hall and mudroom along with an open-side entry porch attached to the back of the home.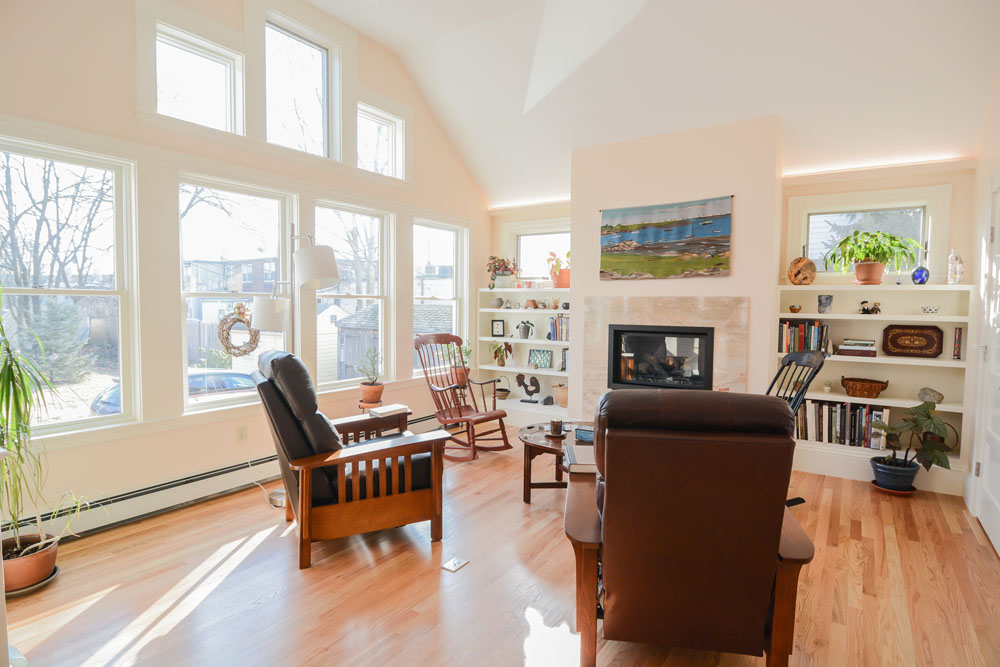 The new addition was to be supported by a continuous-poured concrete, full-height foundation that included a one-sided retaining wall foundation to support the main house's existing fieldstone foundation. Custom general manager Scott Blain said this would be the most cost-effective option and preserve bulkhead access to the basement, but it did create some interesting logistical challenges.
"When the hole for the new foundation against the back wall was dug out, Custom had to work with the framers and then the cement company to ensure the wall didn't collapse once they removed the soil from the lower part of the fieldstone," Richard explains. "They were very careful, and everything went smoothly. It's turned out to be the perfect solution."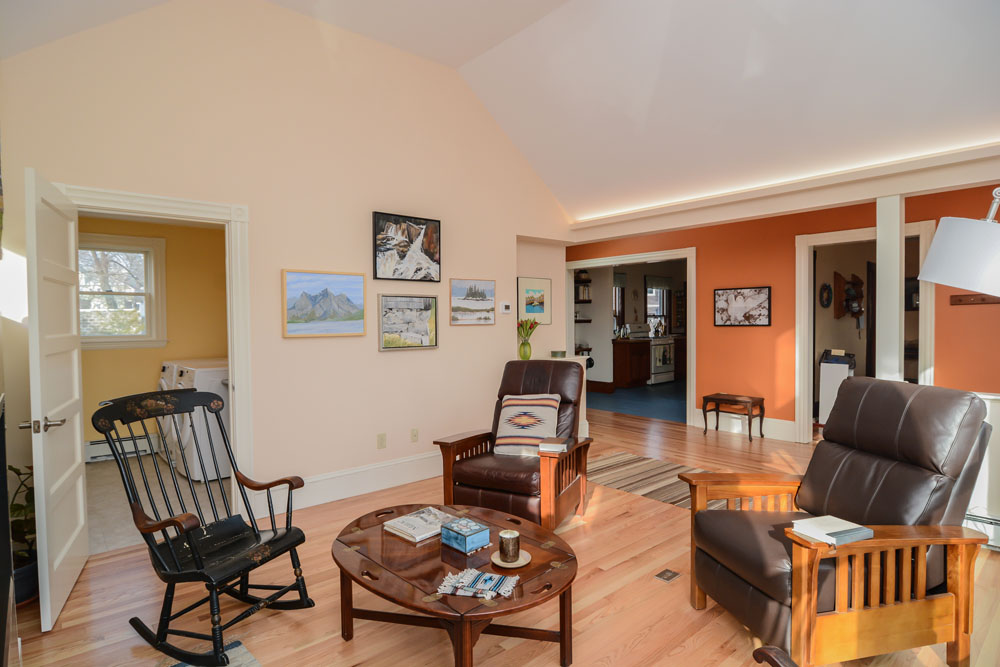 Planning for the Future
The new addition boasts a number of aging-in-place features, like a first-floor bathroom (with curb-less shower) and laundry room and Americans with Disabilities Act-recommended requirements for doorway widths and threshold heights. As a result, it will be easy for Richard and Ann to transition to all-first-floor living when the time comes.
"It's nice having the bathroom and laundry room on the first floor," Ann says. "Our bedroom is currently on the second floor, but now that we have the new family room, we could easily close off our old living room and make it our bedroom."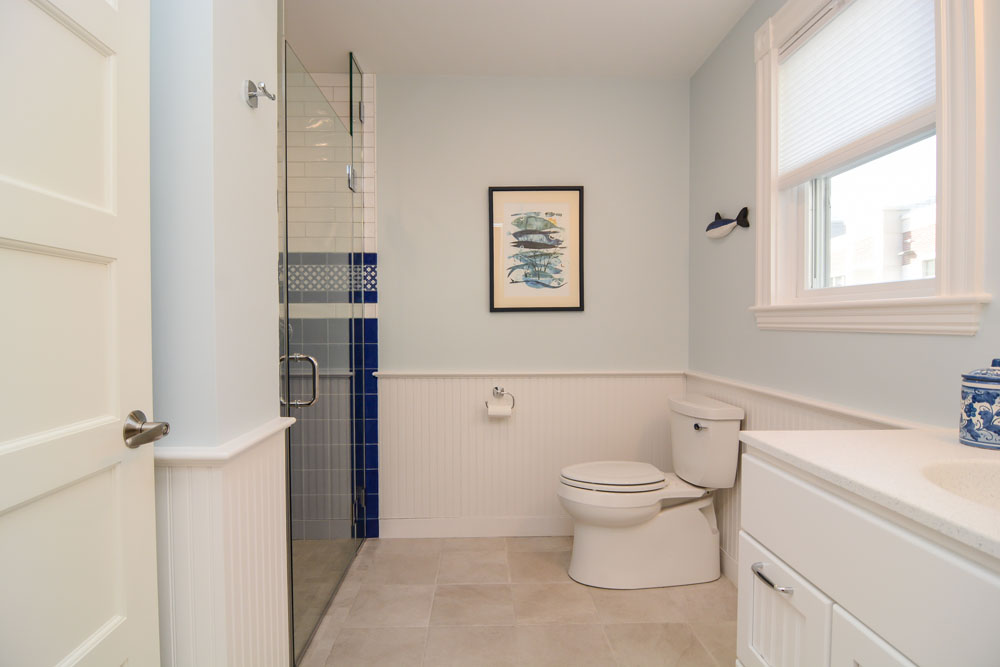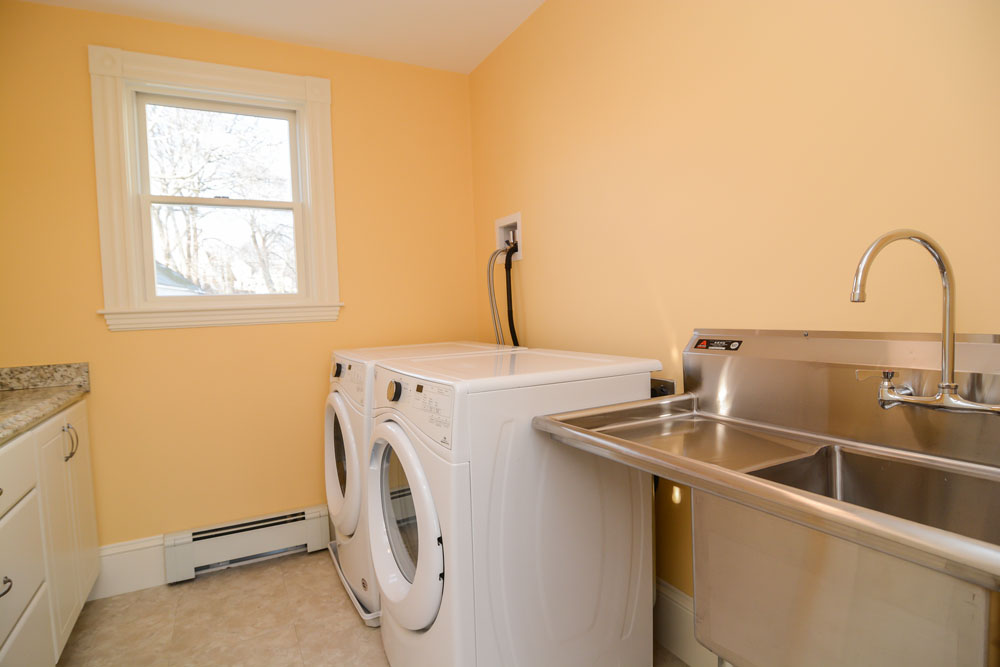 The couple has been spending a lot of time in the new family room, which they use as a reading room. The space has a cathedral ceiling and lots of natural light, and the gorgeous gas fireplace keeps the space warm and cozy all winter long.
'Very Helpful and Responsive'
Richard and Ann appreciated Custom's team approach to completing the project, praising project coordinator Michael Daniell and design assistant Hannah Wirtz for their help in choosing and ordering fixtures and fittings. They also enjoyed working with lead carpenter Bryan Lamoureux.
"Bryan was in touch with us almost every day about their progress," Richard says. "He was quite meticulous about managing the trade subcontractors and making sure things were done right. Plus, he did a great job with all the finish carpentry."
Having enjoyed the final product for awhile now, Richard and Ann give Custom a definite thumbs-up.
"They were very helpful and responsive throughout the process and provided a lot of guidance along the way," Ann says. "We're very happy with the way it all worked out."