Alison Stanley is a senior sales executive who has been with Kohler for 15 years. She recently spoke with us about some of the latest plumbing technology in the bathroom.
Custom: What's new in bathroom plumbing technology at Kohler?
Alison: We're always trying to stay at the forefront of trends and innovation. With our new line of Kohler Konnect smart products, we're heading into the Amazon Alexa world, where you can activate features with your voice. You can also use an app to customize preferences for all of these products. More and more consumers are asking about smart home products, and we're focused on meeting that demand.
Tell us about Kohler Konnect in the shower.
Our DTV+ showering system lets you use voice control or a touch-screen interface rather than traditional on/off handles to operate the shower. It can be as simple as saying a command or pressing a button to fill your tub. You can also upgrade for advanced features that incorporate music, lighting or steam.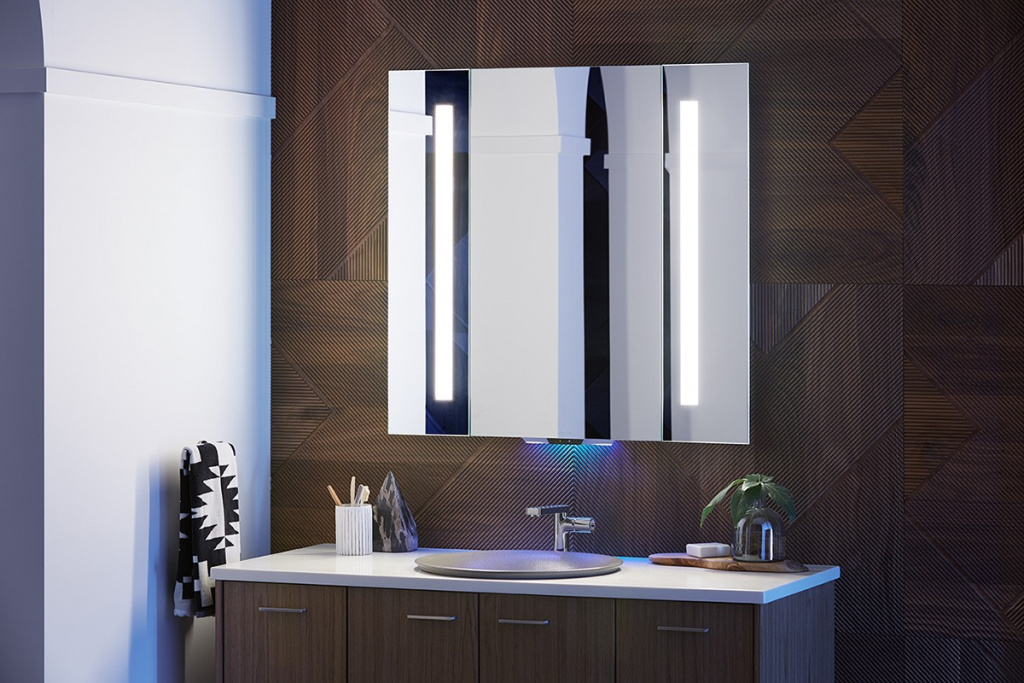 How about the bathroom mirror?
We have a new product called the Verdera Voice Lighted Mirror, the first mirror in the Kohler Konnect line. Amazon Alexa is embedded in it, so you can do things like adjust the mirror's lighting or control other Konnect products with your voice. You can also complete tasks you might not expect, like ordering lipstick from Amazon, getting the morning news or traffic updates or playing music. Plus, there's a motion-activated nightlight for safer bathroom use at night.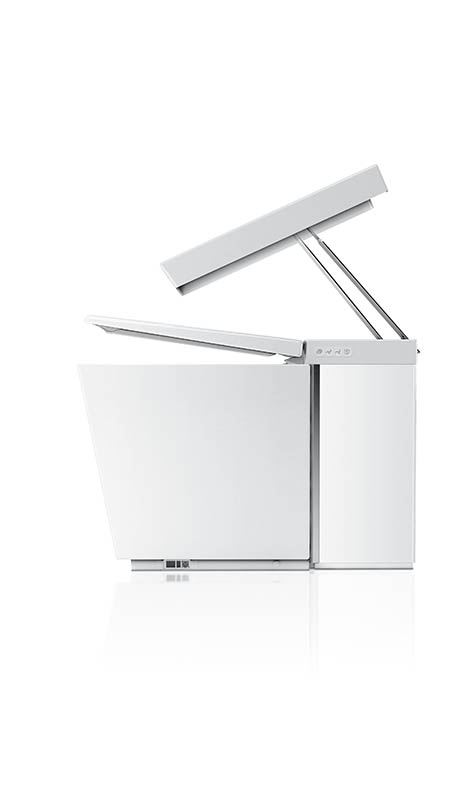 What's the latest with toilets?
We're seeing a lot of new technology with toilets, like heated seats, bidet functionality and seats with nightlights. Our PureWarmth heated toilet seat lets you choose from three warm-temperature settings — really nice during a cold New England winter. Our Numi toilet is the Cadillac of toilets. You can adjust the ambient colored lighting or play music via the speaker. And it's embedded with Bluetooth, motion activation and/or remote to operate all of the advanced features. We also have three styles of tankless toilets, all of which include the latest features I just described.
Kohler is well-known for its faucets; what's new in that product category?
Nothing yet for the bathroom. But we just introduced Sensate, a touchless faucet for the kitchen that has Amazon Alexa built in. To turn the water on and off, you can use your voice or wave your hand in front of the sensor. You can even set different measurements for different requests. For instance, you say, "Alexa, fill my spaghetti pot," and Sensate will dispense the precise amount of water to boil your spaghetti.
To learn more about Kohler Konnect, visit www.kohler.com.